 Moroccan Masterpiece
By
Matthew Biancaniello
"This drink is important because it involves an organic spirit with a wonderful unused spice, Berbere, that has a lot of amazing flavors and my two favorite citrus, Meyer lemon and Kumquats, especially the Meiwa because they are so sweet and juicy and plump!"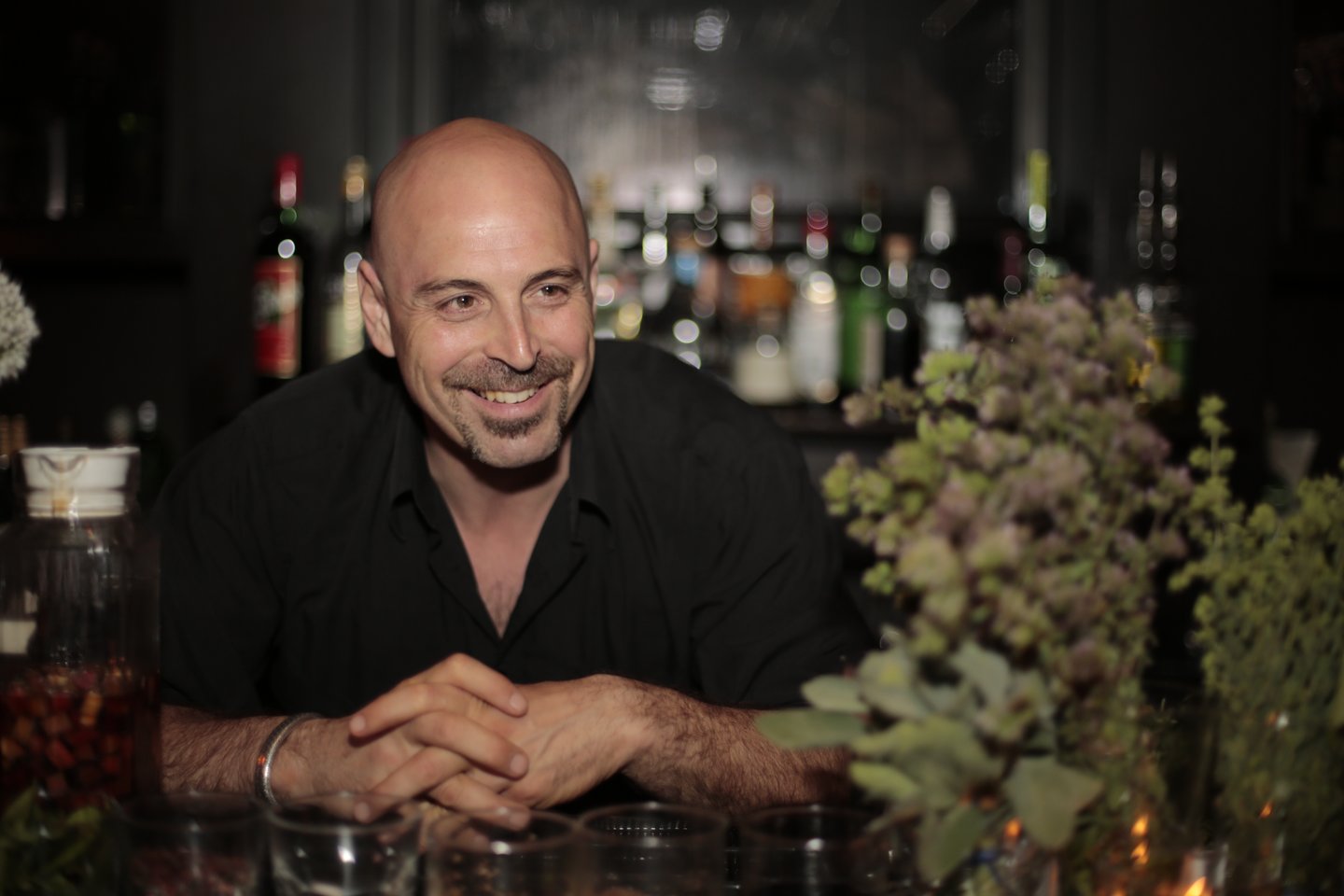 Name: Matthew Biancaniello

Favorite Food?
Anything with Seafood, but I would say sushi of course.

Tattoos?
Only one on my left inner wrist that says CAR, the title of my favorite book by Harry Crews and it looks exactly how it appears on the 1972 first edition.

Top Bucket List?
Scuba Dive with Manta Rays, both day and night dives.

Superpower?
To learn a different language and dialect every week until I know them all....and to be able to have a group of Manatees in my backyard.
Moroccan Masterpiece
Prep Time: 5 minutes
Yield: 1 Cocktail

Ingredients:
2 oz Cactus Infused 123 Tequila Blanco*
3/4 oz Berbere infused wild honey syrup**
3/4 oz fresh meyer lemon juice
3 medium Meiwa kumquats
Cactus leaf for garnish
Fresh kumquats infused in Saint Elizabeth allspice liqueur***

*Slice up 3-4 Cactus leaves raw into a jar with one bottle of 123 Tequila Blanco for 7 days
**Berbere Honey Syrup: Boil one cup of water and turn off heat. Add 3 cups of wild honey and dissolve. Then add 1/4 cup of ground Berbere spice and mix well, put a lid on it and let it sit for 5 hours. Should last for 3-5 days
*** Slice 6 Meiwa kumquats in 1/8 inch slices and soak in Saint Elizabeth allspice liquer for about two hours
Preparation:
Muddle berbere honey syrup with meyer lemon juice and kumquats. Then add tequila and shake and strain into a collins glass with ice and garnish with cactus leaf going down the side of the glass and the kumquats infused with allspice liqueur on top.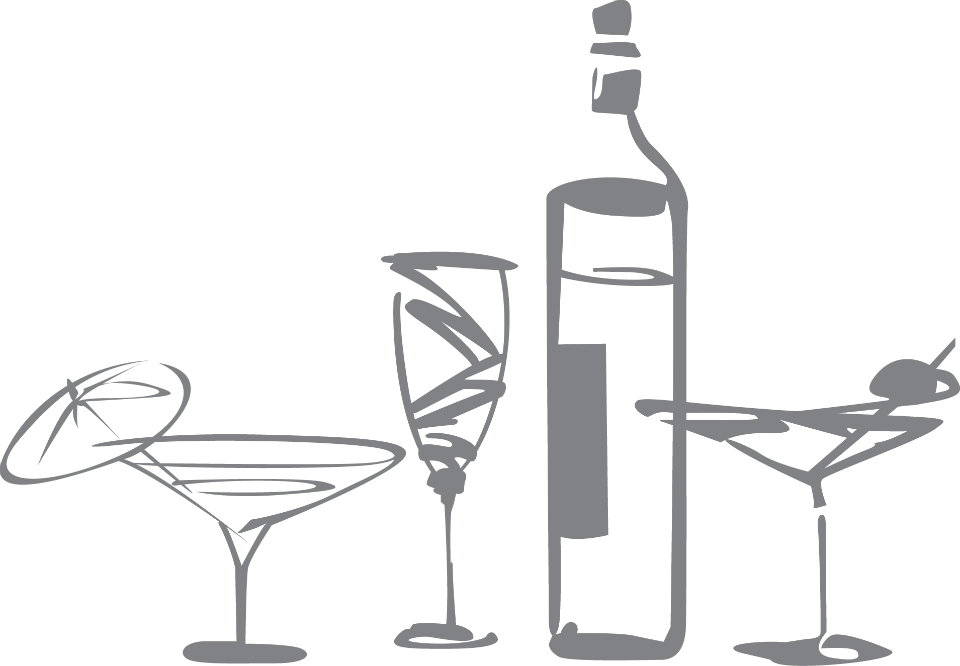 PRINTABLE VERSION
BIO
 If you haven't yet met Matthew Biancaniello, Cocktail Chef formerly of the Hollywood Roosevelt Hotel's Library Bar, think Willy Wonka and Leonardo Da Vinci creating unrivaled specialties unlike anything ever experienced in Los Angeles before. One of the freshest and most unique talents to appear on the bartending scene, Biancaniello has found his niche by crafting cocktails based on farm-fresh organic foods, such as the Heirloom Tomato Mojito, the 25 year aged balsamic vinegar and strawberry libation named the Last Tango in Modena, and the fresh arugula inspired Roquette. He has also broaden his horizons, popping up all around town creating alcoholic ice creams with sea urchin and squid ink.    

Impressively, Biancaniello only started bartending five years ago when he transitioned out of a sales position with Time Out New York and began working for a catering company in Los Angeles. Self-taught, he read cocktail books to learn the basics such as Dale DeGroff's "The Essential Cocktail", which allowed him to start viewing mixing cocktails as an art. His first official bartending job came at the Library Bar about five years ago. He used his own time and money to revamp the bar from sour mixes to homemade syrups and fresh, local produce inspired by his farmer's market finds, visiting four different markets weekly. He also has formed his own bee colony to produce wild honey specifically for his cocktails.  He also forages in the Santa Monica mountains for unique aromatics and has a plot in a local community garden to grow his own herbs.  In August of 2009, Biancaniello won the Chartreuse Sweet 16 Competition and in February 2010, he placed nationally in the 42 Below World Cup. He has been featured in the issues of Playboy, Instyle, Imbibe and Bon Appetit magazines, The Los Angeles  and New York Times and was a guest on the 8th season of Hell's Kitchen and has also appeared on Unique Eats and Extra Virgin for the Cooking Channel and Giada at Home for the Food Network. Matthew won Best Bartender in LA from both Table 20 and Eater LA in 2010 and in 2013 won Best Cocktails from LA WEEKLY and Best Mocktails from LA MAGAZINE. He has consulted for the California Almond Board, Luxe Hotels, Sofitel and various bars across the country and also creates unforgettable private parties, weddings and corporate events for clients such as TBS.    

Working without a set cocktail menu, Biancaniello's creations are based off of seasonal ingredients and unlikely pairings.  His use of the freshest ingredients and his hunger for experimentation are what set him apart from the rest.

Photos: Headshot - Tatsu Oiye, Cocktail - Matthew Biancaniello