10 Farm-to-Everything Gifts to Give This Holiday Season
Farm Star friends, the holidays are finally right around the corner! If you're anything like us, you want only the best gifts for your friends and family. And, if you can find those one-of-a-kind gifts while supporting small businesses and local artisans, then all the better!
The Farm Star Living Shoppe, a marketplace that promotes merchants from across the country, is the perfect place to find this year's holiday gifts – and it encourages the farm-to-everything lifestyle. From wearables to edibles to home goods and more, the Farm Star Living Shoppe is sure to help you complete that holiday shopping list.
To help get you started, we've compiled a list of 10 of our favorite items. As a bonus, with every purchase you make, you earn Farm Star Bucks that add up to discounts and free prizes! Happy shopping!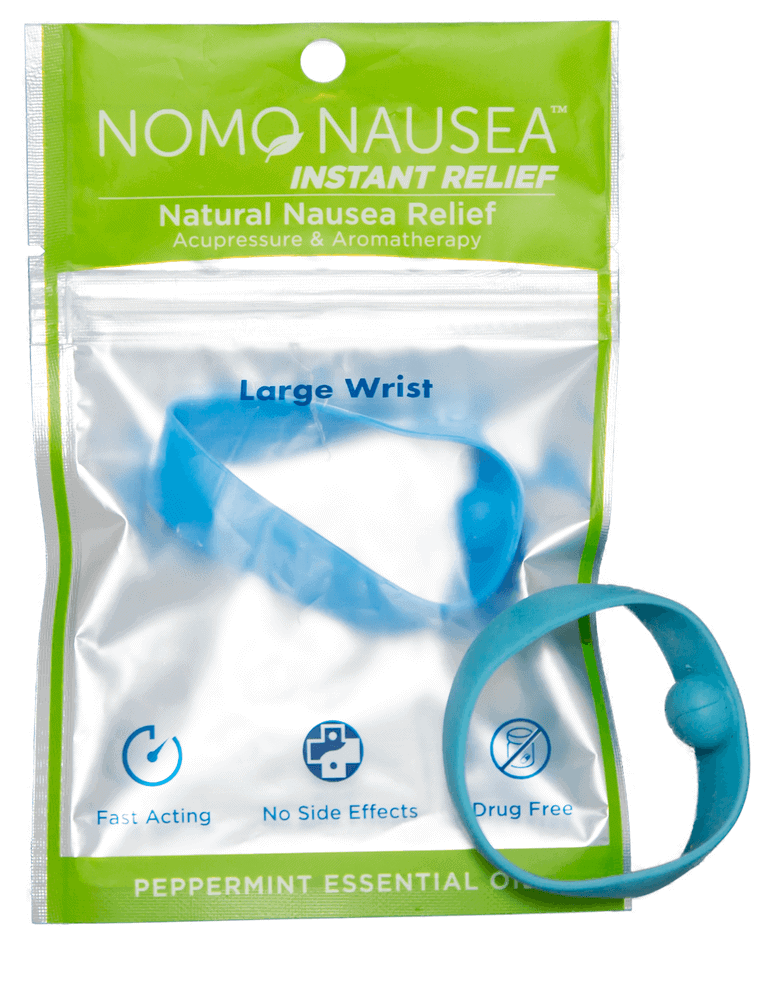 NoMo Nausea Band
Do you know someone that gets nauseous often or easily – whether it be morning sickness, motion sickness, vertigo, etc.? If so, the NoMo Nausea Band is the perfect gift for them! This comfortable, latex-free band combines gentle acupressure with the soothing power of peppermint aromatherapy to instantly thwart off anything that turns the stomach. It's fast-acting, drug-free, waterproof, and even comes in five different colors!
Merchant: NoMo Nausea
Price: $15.99
Tigger Countertop Compost Bin
If you know someone that likes to garden or contribute to municipal compost bins, this item is a great option! The Tigger Countertop Compost Bin is beautifully handcrafted from multiple wood orphans, including maple, cherry and mahogany. And it's discreet – so you can gather fruit peels, eggshells, leftover veggies, and more for compost, and no one will be any the wiser! The interior is lightweight and lifts out for easy emptying and cleaning. It's stainless steel, dishwasher-safe, and the perfect, artful touch to your kitchen counter!
Merchant: Cliff Spencer Furniture Maker
Price: $125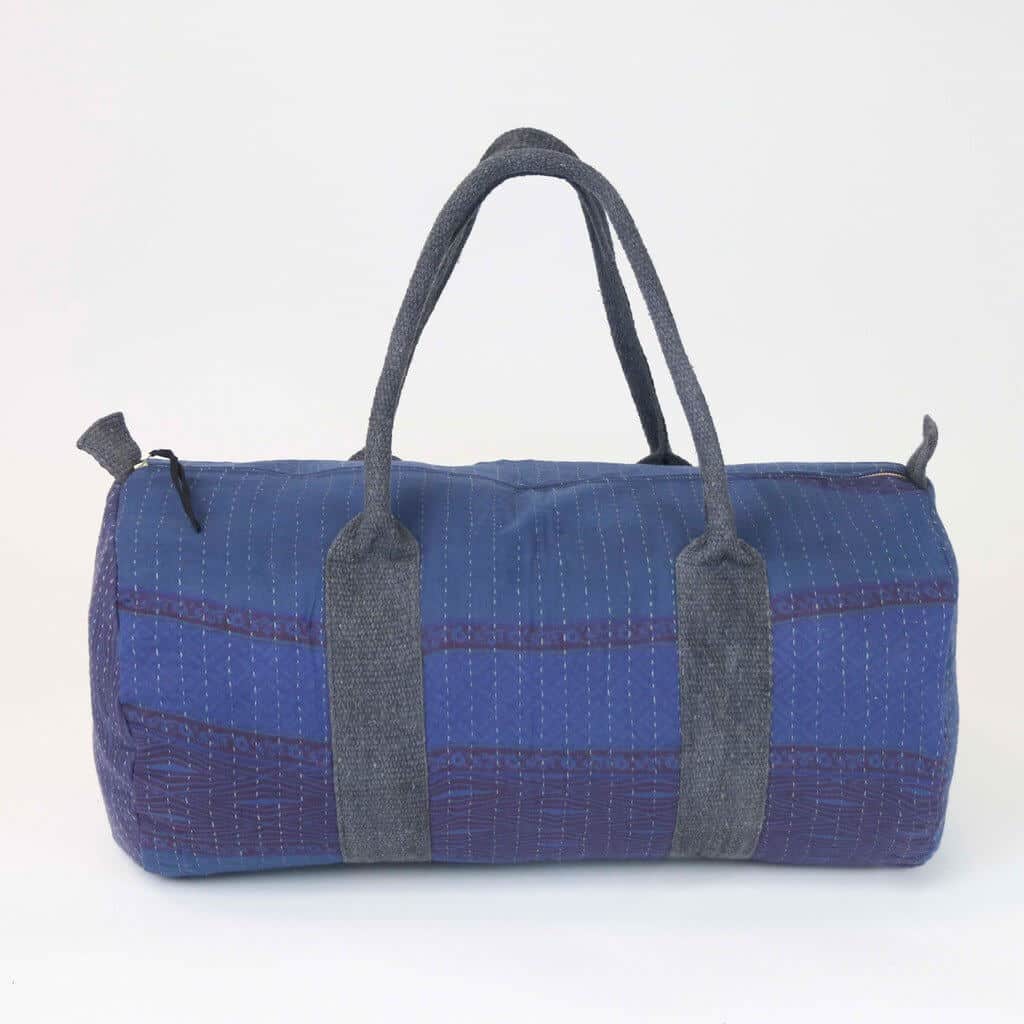 Weekender Indigo Travel Bag
The holidays are a popular time for travel, so why not get this stylish bag for the jet-setter(s) in your life! The Weekender is lined with cotton canvas and held together by a kantha stitch. While all are produced and colored with an indigo dye, no two bags are the same – so it's truly one-of-a-kind. As if the beauty and uniqueness of these bags weren't enough, with every purchase made, an artisan is provided with a full-time job, health benefits, training and educational workshops!
Merchant: Anchal
Price: $132.90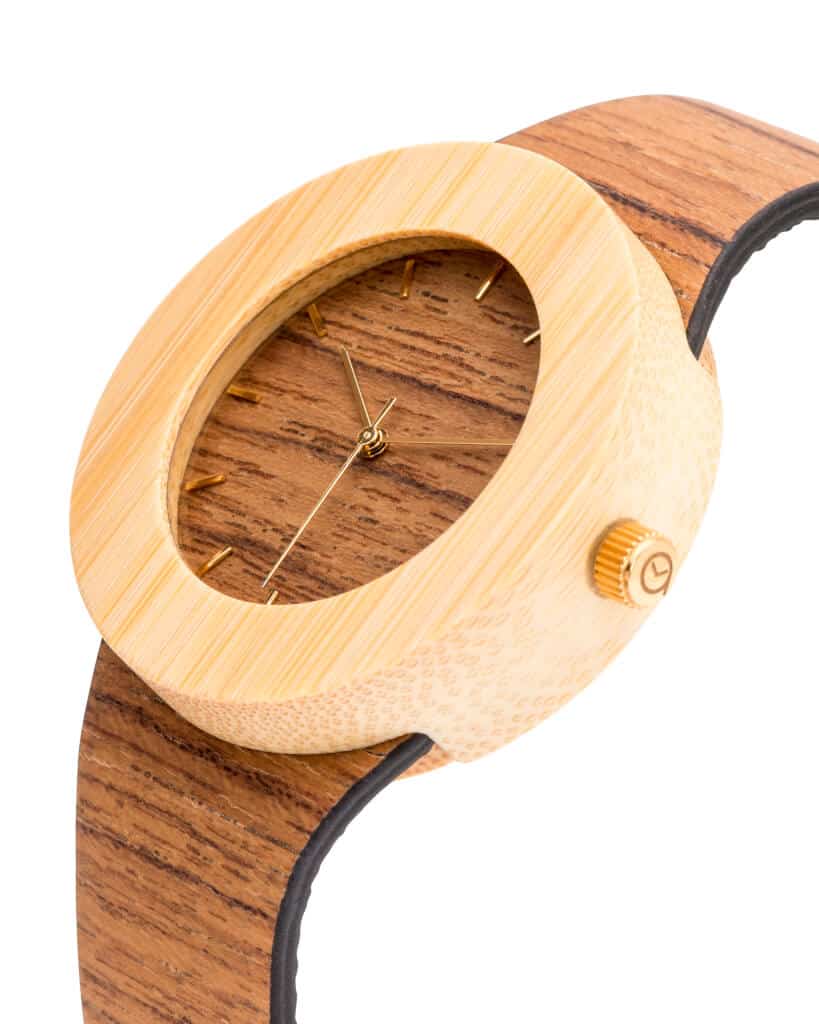 Analog Wooden Watch
This beautiful, wooden watch is a great stylish gift for any friend or family member! It's gender-neutral and was designed to be both sleek and subtle in form. The teak and bamboo materials are earth-friendly – 80% biodegradable – and the design is inspired by nature. Fashionable, light-weight and comfortable, this timepiece is a constant conversation starter!
Merchant: Analog Watch Co.
Price: $149.99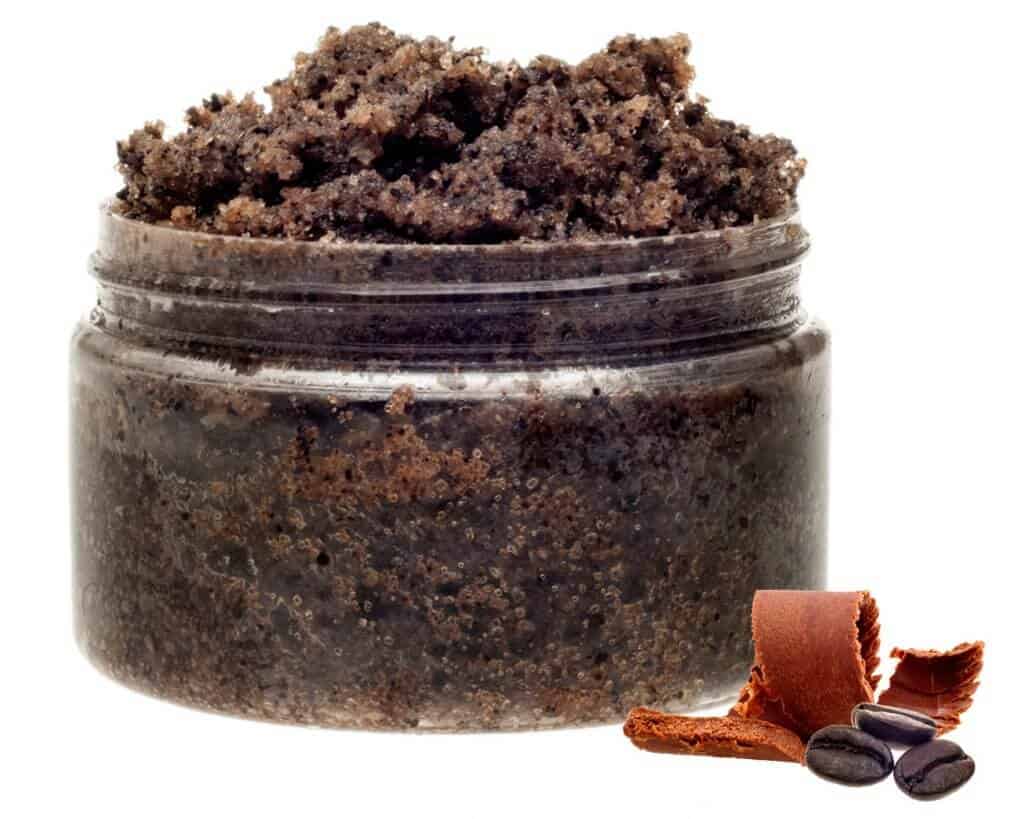 Chocolate Mousse Coffee Sugar Scrub
Coffee is one of the most delightful scents around. Add that with chocolate mousse and you have something truly delicious smelling! This whipped body butter sugar scrub exfoliates and moisturizes, leaving skin healthier and softer longer. With ingredients like organic sunflower oil, organic shea butter, cocoa butter and green tea extract, the Chocolate Mousse Coffee Sugar Scrub provides the skin with natural vitamins and antioxidants – and it smells great! It's the perfect gift for your coffee- and/or chocolate-loving companions.
Merchant: Green + Lovely
Price: $16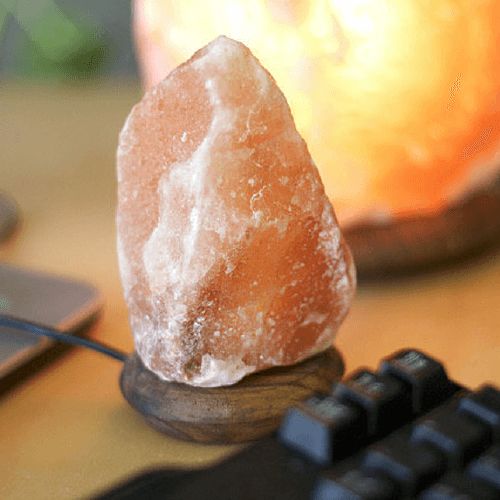 Mini Amber USB Salt Light
Handcrafted at the foothills of the Himalayan Mountains, this Mini Amber USB Salt Light is a great gift for the hard-worker in your life. The crystals in the amber resonate at roughly the same frequency as the salt in our bodies, so they're helpful in counteracting any electromagnetic fields put off by wireless devices. This mini salt light is the perfect size for a dorm room, cubicle or small office and has been shown to sooth the mind and invigorate the body. Provide your hard-worker with the gift of concentration and energy needed for a productive day!
Merchant: So Well
Price: $28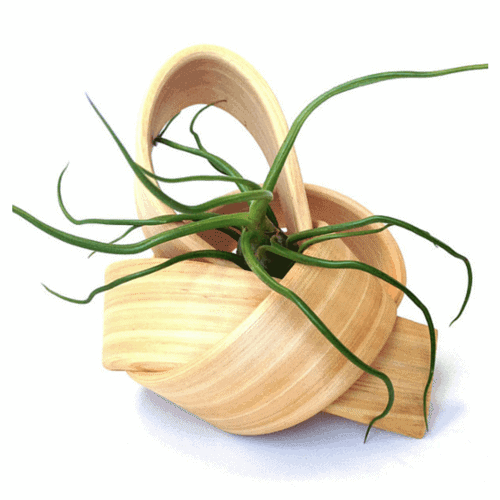 Anthurium Air Planter
The Anthurium Air Planter abstractly resembles a real flowering epiphyte and is the perfect finishing touch to any room! Each planter is 100% hand-bent, and no two are alike. With a rounded base, it sits perfectly on flat surfaces. And the middle bend is bigger to give it a beautifully asymmetrical look.
Merchant: Art of Plants
Price: $75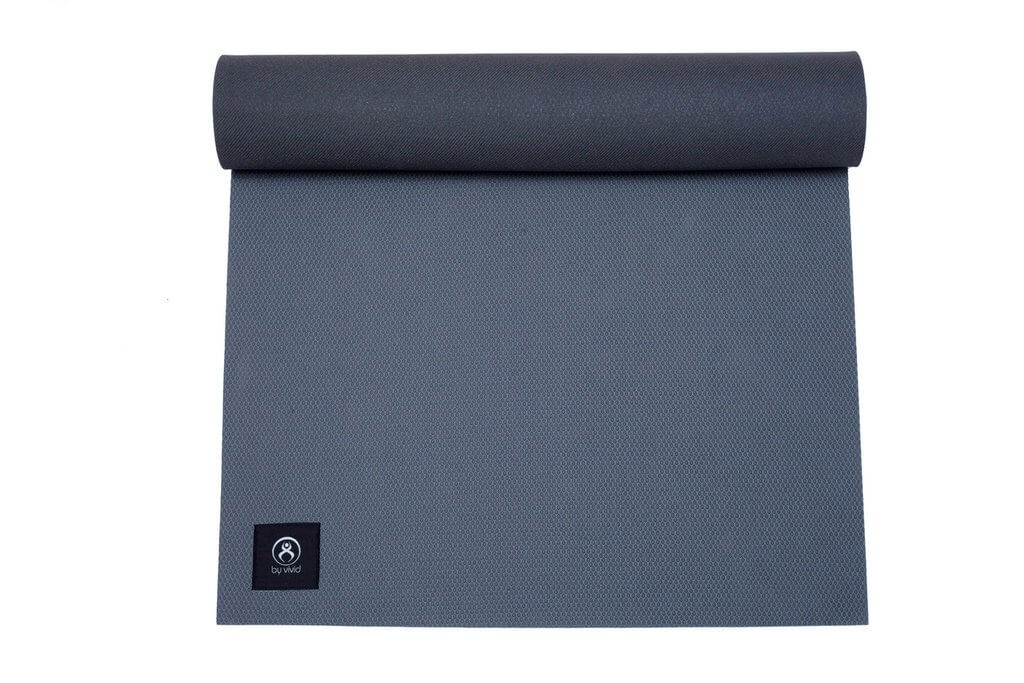 StayFreshMat Antibacterial Yoga Mat
There are few things worse than preparing for a relaxing yoga session to realize that your mat smells a bit ripe and is likely covered in bacteria. Yuck! Luckily, we have the perfect solution! The StayFreshMat is a high-performance yoga mat that is 99.9% antibacterial and 100% eco-friendly. It doesn't absorb or emit stinky odors from sweat, is 100% natural rubber, and provides a superior, non-slip grip. This extra-long, zero-waste, good-for-the-environment yoga mat is the perfect gift for your favorite yogi!
Merchant: byVivid
Price: $97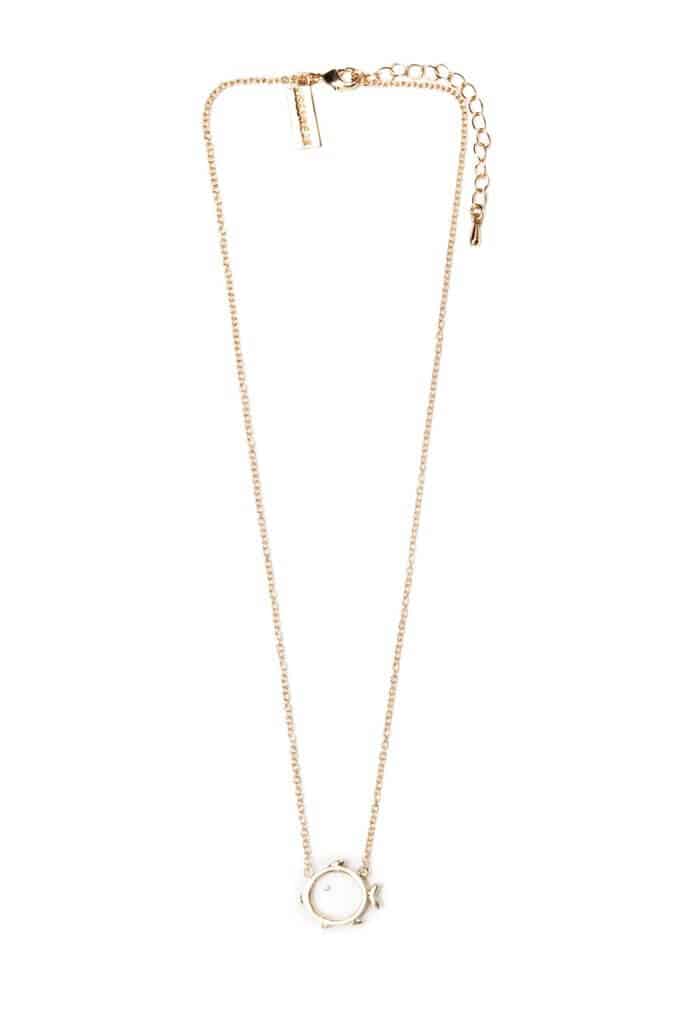 Stevie Necklace
Have a jewelry lover in your life? Who doesn't!? This 14-carat yellow gold-plated necklace is beautiful both worn alone or layered with other necklaces. The fish pendant is made of two round glass pieces, which house a Swarovski crystal for the fish's eye. And, 10% of proceeds go to Bright Pink, a non-profit organization that focuses on prevention and early detection of breast and ovarian cancer. It's truly unlike any other necklace!
Merchant: Kiss & Wear
Price: $82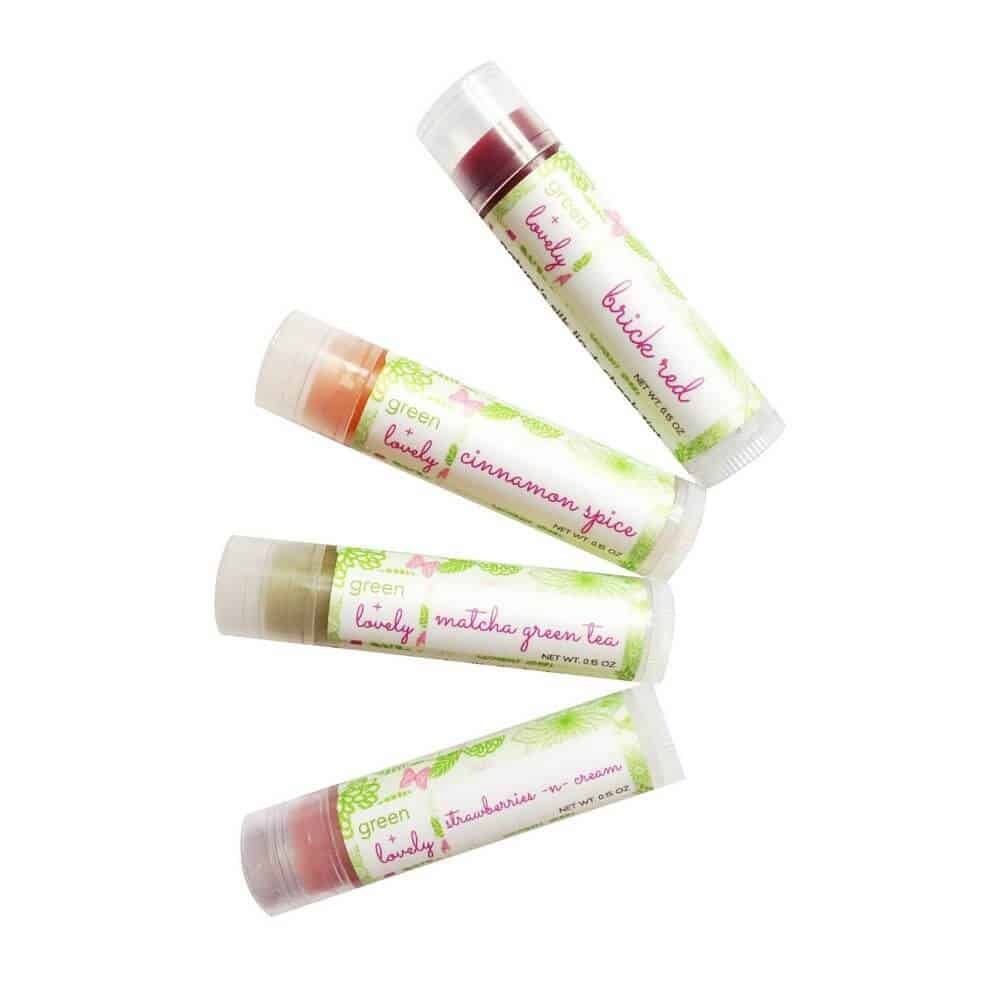 Four Piece Tinted Balm Set
This tinted lip balm variety pack is the perfect stocking stuffer! The pack comes with one Nature's Silk Lip Plumper in cinnamon spice, one Nature's Silk Lip + Cheek Tint, one Nature's Silk Lip Balm in strawberries 'n' cream and one Nature's Silk Lip Balm in matcha green tea. All of these balms are long-lasting, ultra-hydrating and chemical free. They don't include any artificial flavors or sweeteners, or mica or iron oxides. All are flavored with plant-based essential oils and are certified organic lip flavors!
Merchant: Green + Lovely
Price: $18
We hope that we have provided you with exciting gift options to boost your creative gift-giving thinking! Whatever you choose from the Farm Star Living Shoppe, we have no doubt your loved ones will be very pleased!
What are your favorites from this list? Follow us on Facebook, Twitter, Instagram and Pinterest and share your thoughts with us!
See you on the farm, and Happy Holidays!