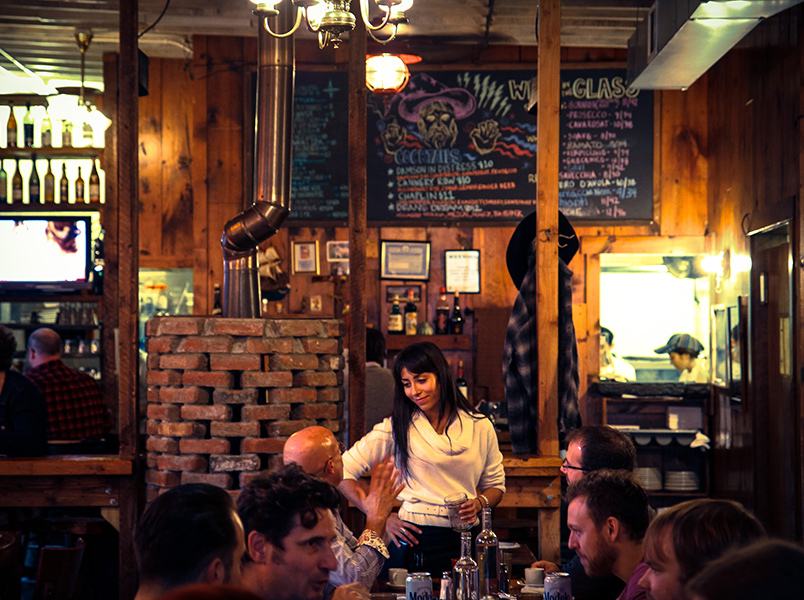 Roberta's Pizza
When it comes to making a killer pizza no one can deny the power of fresh, ripe tomatoes and spicy backyard basil. Fitted with its own rooftop garden, this trendy, casual and full of fun Italian farm-to-table find has the formula to deliver the some of the freshest cuisine in Brooklyn. In true Naples style, the crusty personal-size pizzas are perfect in every way and you'll love the garden grown salads.
Be the first to review.
Phone:(718) 417-1118
Address:261 Moore St.
Brooklyn, NY 11206
website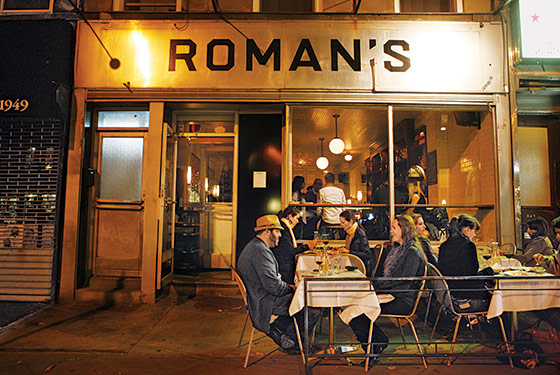 Roman's
Andrew Tarlow's Italian outpost in Fort Greene is market driven, sustainability sourced and wood-oven fired. The restaurant features a super-mod outdoor patio, and indoors you'll find exposed brick and wood floors to create country charm. Chef Dave Gould's menu changes nightly so there's endless variety, but expect crisp, fresh vegetables in summer and winter-cellar produce in cooler months. To top it off, there's a 1,000-square-foot rooftop farm where fresh basil, shaved fennel, tomatoes, carrots, or something yummy was pulled from the dirt earlier in the day. Sounds great to us!
Be the first to review.
Phone:(718) 622-5300
Address:243 Dekalb Ave.
Brooklyn, NY 11205
website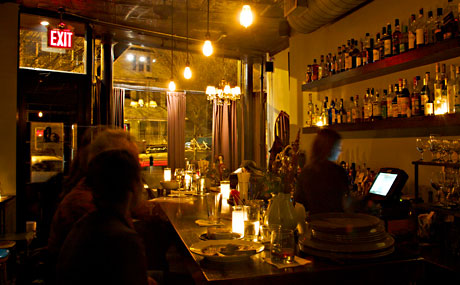 The Farm on Adderley
The Farm on Adderley, opened in 2006 by Gary Jonas, Allison McDowell, and Chef Tom Kearney, is not an actual farm, but it sources produce, meat, dairy, and other ingredients almost exclusively from area growers. With a diverse wine list and a wide variety of produce centered dishes featuring locally grown heirloom cucumbers, zucchini flowers, shelling beans, celery root, and more, the Farm on Adderley is a perfect place to enjoy seasonal farm bounty. Wash it all down with a local soda in this hip and casual joint.
Be the first to review.
Phone:(718) 287-3101
Address:1108 Cortelyou Rd
Brooklyn, NY 11206
website