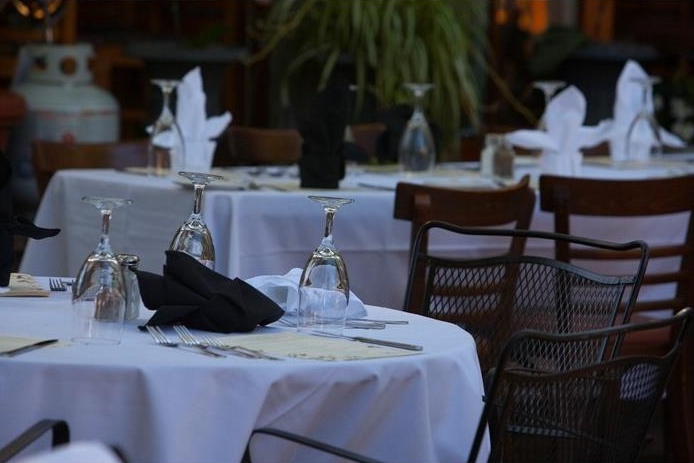 Backstreet Cafe
Housed in a cozy '30s-era house, Backstreet Café offers several intimate dining areas, the most popular being the legendary and beautiful backyard. Backstreet's "New American Bistro" fare highlights freshness and originality with a wide assortment of ingredients. This classy yet casual restaurant is perfect for weekend brunch with the family!
Be the first to review.
Phone:(713) 521-2239
Address:1103 S Shepherd Dr
Houston, TX 77019
website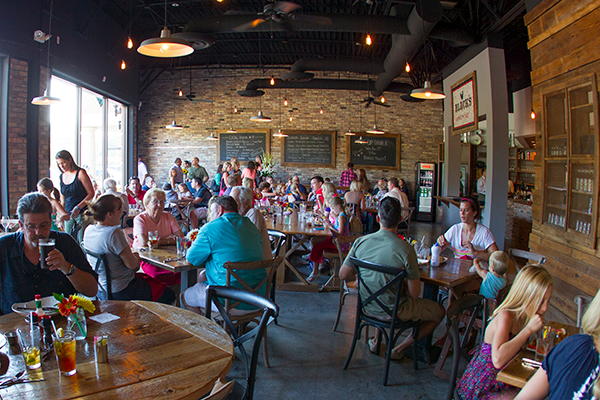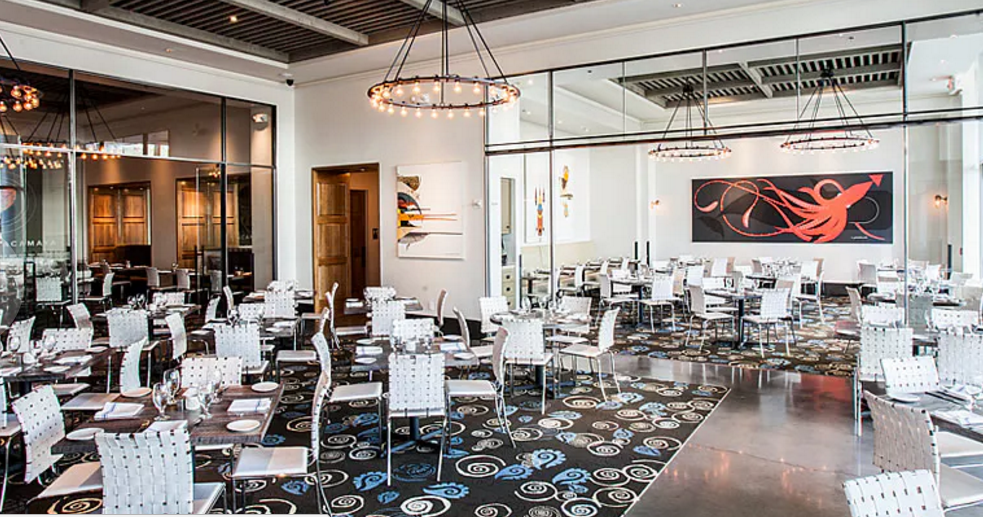 Caracol
Caracol, Spanish for conch, was named to honor the wonderful experiences that owner Hugo Ortega and his family had throughout Mexico. Using only the best ingredients from the Pacific, Gulf of Mexico and the Caribbean, their authentic regional and historic dishes of Mexico take guests to a state of relaxation, a "beach getaway" any time of the week! The menu, décor, and even their waitstaff uniforms transport guests to their favorite places in Mexico, even if only for an hour or two.
Be the first to review.
Phone:(713) 622-9996
Address:2200 Post Oak Blvd #160
Houston, TX 77056
website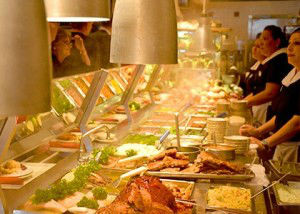 Cleburne Cafeteria
The staff at Cleburne Cafeteria visits the local farmer's market every day to find the absolute freshest vegetables possible, many times organically grown. All of the fresh, hand-selected genuine USDA choice beef is cut, trimmed and ground in house daily by Cleburne's very own butcher. Natural and hormone-free poultry is delivered fresh daily on ice. Many of the seafood selections are hand picked, delivered fresh every morning and filleted in house. Never using anything imitation, everything served by the Cleburne Cafeteria?? is prepared from scratch daily by cooks that have been with our family for many years.
Be the first to review.
Phone:(713) 667-2386
Address:3606 Bissonnet St.
Houston, TX 77005
website
Hugo's
Located in the heart of Houston's Montrose area, Hugo's brings the exciting and earthy flavors of Mexico across the border. Hugo's opened in 2002 in a 1925 structure, designed and built by well-known Houston architect, Joseph Finger, who is also responsible for Houston's Art-Deco style City Hall. The Latin-inspired building has been lovingly restored to feature its original beauty, and the interiors designed to include both "chic" contemporary touches and, most important, inviting traditional elements of old Mexico. Executive Chef Hugo Ortega transports guests of all ages right into the heart of Mexico with the light, fresh tastes and deep, complex flavors in each dish served. If you're looking for a deliciously fresh mini-vacation in Houston, look no further than Hugo's!
Be the first to review.
Phone:(713) 524-7744
Address:1600 Westheimer Rd
Houston, TX 77006
website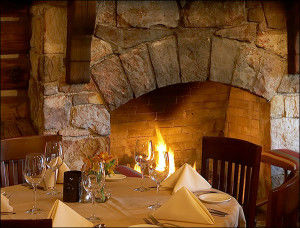 Rainbow Lodge
Self-proclaimed "sophisticated but not stuffy!", Rainbow Lodge is known for its attention to details. Great service in a stunning setting allows diners to enjoy features such as Pan Seared Red Snapper on Lobster and Yellow Tomato Risotto, the Wild Game Mixed Grill which includes Venison, Lamb, Texas Quail and Wild Boar and the long-time favorite Smoked Duck and Andouille Sausage Gumbo. Enjoy a comfortable presentation of Elk Chops or The Lodge's Buffalo Tenderloin Filet. Menus are driven by the season, onsite gardens, local farmers and ranchers .
Be the first to review.
Phone:(713) 861-8666
Address:2011 Ella Blvd.
Houston, TX 77008
website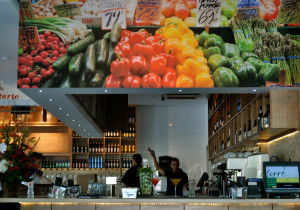 Sorrel
Born of a shared vision to bring affordable farm-to-table dining to Houston, restaurateur Ray Salti and Executive Chef Soren Pedersen collaborated to create Sorrel Urban Bistro. This casually elegant eatery features an ever-changing blackboard menu of organically focused cuisine. In addition to a diverse daily menu selection featuring local, organically grown produce and meat, sustainable fish and wild game, Sorrel offers a charcuterie bar with a wide variety of salami, sausages and prosciutto, both imported and housemade, along with artisan Texas cheeses, handcrafted breads and more.
Be the first to review.
Phone:(713) 677-0391
Address:2202 W. Alabama
Houston, TX 77098
website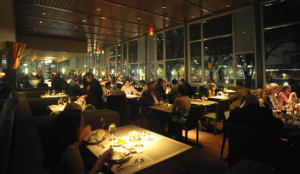 The Grove
The Grove offers a new, exciting and unparalleled urban dining experience in downtown Houston. Ideally located on the South end of Houston's new 11.8-acre urban park Discovery Green, The Grove is the definitive see-and-be-seen culinary hotspot in Houston's urban core and has redefined downtown dining since opening in January 2008. The restaurant also happens to be among the most eco-friendly places in all of Houston. Home to its very own second-floor herb and tomato garden, it also uses eco-friendly materials made from corn, sugarcane or coconut fiber; recycles all paper, cans, plastics, glass and cardboard within its walls; and sustains a compost pile from the unused produce on land near the park.
Be the first to review.
Phone:(713) 337-7321
Address:1611 Lamar
Houston, Texas 77010
website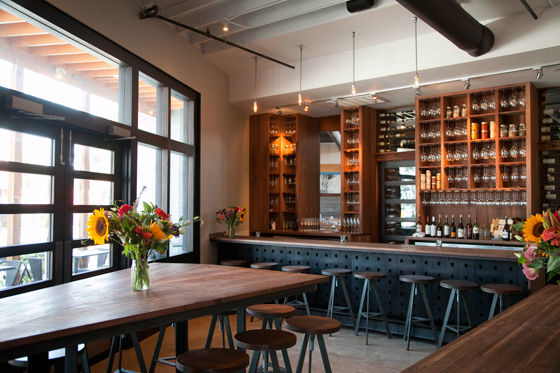 Underbelly
Considering the chef's habit of haunting divey restaurants in some of Houston's most culturally extreme neighborhoods, you shouldn't be surprised to find techniques that reshape views on what constitutes Southern cooking. At Underbelly you'll find weekly menus that emphasize rarely utilized Houston resources. Seasonal produce pairs seamlessly with by-catch seafood dishes or with richly historical meats like goat and grass-fed beef. To accomplish this goal, chef Chris insisted that his first restaurant have a fully equipped back-of-the-house butcher shop, allowing him to pursue his passion for butchery and processing all of Underbelly's meats in house.
Be the first to review.
Phone:(713) 528-9800
Address:1100 Westheimer Rd.
Houston, TX 77006
website