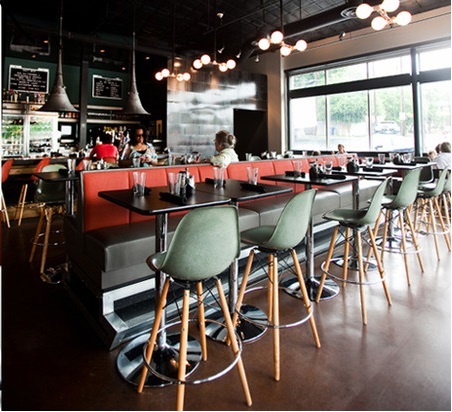 24 Diner
24 Diner is a 24-hour urban restaurant offering chef-driven comfort food, local and organic fare, a full bar and a killer beer/wine list at affordable prices. The concept, named one of "America's Top 6 Destination Diners" by Bon Appétit and one of Austin's best restaurants by Food & Wine, has been featured in Texas Monthly, The Guardian UK, Zagat, CNN/Eatocracy, MSNBC, USA Today, Saveur, Mother Jones and more.
Be the first to review.
Phone:(512) 472-5400
Address:600 N. Lamar
Austin, TX 78703
website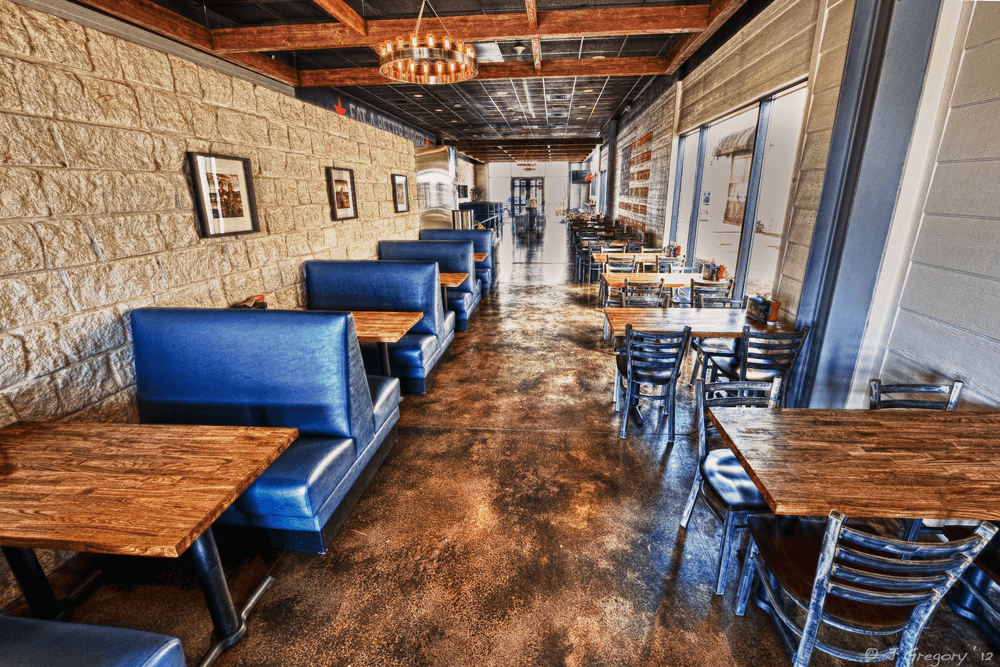 All Star Burger
Located right outside Austin, All Star Burger is committed to offering you the highest quality hamburger, beginning with Premium Gold Pure Country Angus Beef. Their cows are fed a 100% vegetarian diet and have never had any artificial hormones or antibiotics. Their cage-free turkey patties, ahi tuna, vegetarian hemp-seed patties, and of course beef burgers, are all served on preservative-free buns baked right in Central Texas. They even serve hand-dipped Blue Bell Creameries Shakes, spun with ice cream from "the Little Creamery in Brenham, Texas." Whether it's the cage-free eggs and turkey from the Richardson Farm in Rockdale, or the juicy tomatoes from the Walnut Creek Farms in Bastrop, they use as many fresh, local, 100% natural ingredients as possible and proudly list their sources in the restaurant.
Be the first to review.
Phone:(512) 263-7300
Address:12921 Hill Country Blvd #105
Bee Cave, TX 78738
website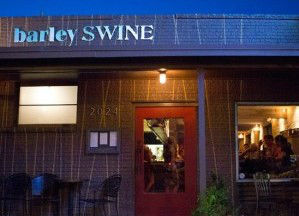 Barley Swine
Committed to serving small, sharable plates, craft beers and fine wines with big flavor from fresh ingredients sourced from local farms, the menu at Barley Swine is constantly evolving. The restaurant presents an innovation menu using creative techniques and artistic plating which sets a modern yet fun tone for the restaurant.
See all reviews.
Phone:(512) 394-8150
Address:2024 S Lamar Blvd.
Austin, TX 78704
website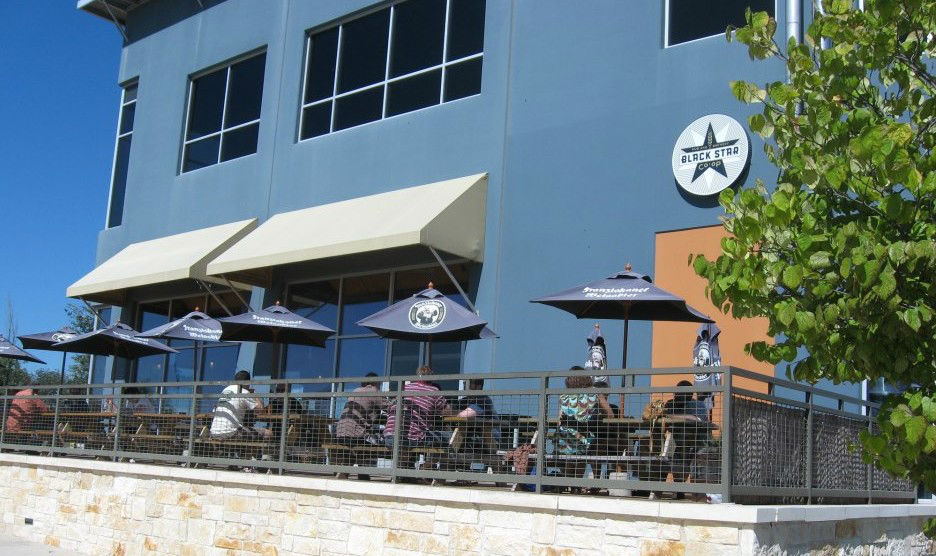 Black Star Co-Op Pub and Brewery
As the world's first cooperatively-owned and worker self-managed brewpub, Black Star is owned by a community of more than 3,000 individuals and organizations. The mission of this co-op brewpub is to foster an environment of education and community action through the responsible enjoyment of great beer and food, with a special focus on and commitment to local producers.
See all reviews.
Phone:(512) 452-2337
Address:7020 Easy Wind Dr. Ste. 100
Austin, TX 78752
website
Congress
The "Natural American" cuisine at Congress showcases the highest-quality seasonal ingredients. Five nights each week the executive chef, David Bull, with Chef de Cuisine Rebecca Meeker creates menus using the freshest, premium ingredients available with a focus on being as local and as sustainable as possible.
Be the first to review.
Phone:(512) 827-2760
Address:200 Congress Ave.
Austin, TX 78701
website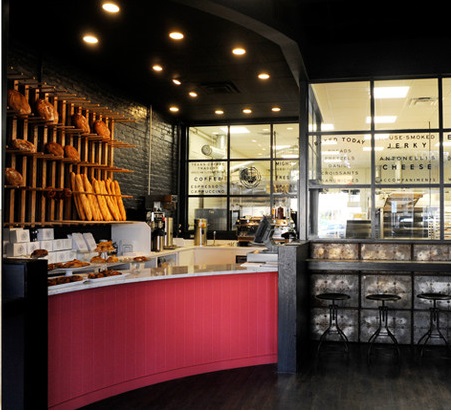 Easy Tiger Bake and Beer Shop
Easy Tiger Bake Shop & Beer Garden features artisan bread (including baguettes, croissants, pretzels), locally roasted coffee, housemade meats (sausages, corned beef, pastrami), a full bar and more than 30 local and boutique draft beers. In addition, the Wholesale Division provides bread to more than 50 accounts, including many of Austin's top restaurants and outlets such as the Whole Foods Flagship store. The shop was named one of the best beer gardens in the nation by Food & Wine and one of America's best new bakeries by Details and has been featured in Garden & Gun, Delta Sky Magazine, Bon Appétit, USA Today, Southern Living, Travel + Leisure, GQ and more.
Be the first to review.
Phone:(512) 614-4972
Address:709 E. 6th St.
Austin, TX 78701
website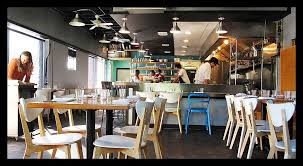 Foreign & Domestic
This Austin eatery is a small, simple, neighborhood go-to dedicated to serving great food at reasonable prices. But Chef/owner Ned Elliott's attention to detail elevates the experience, especially the food, to a level usually seen in swankier spots. His early home training, CIA education, and experience at NYC standouts like PerSe gave him a broad base to build upon. His menu is ever changing based on what his farmers and ranchers have on hand and what mood he's in but it's always fresh, creative and made with local love. Their popovers are so popular you can even order them online.
Be the first to review.
Phone:(512) 459-1010
Address:306 E.53rd St.
Austin, TX 78751
website
Odd Duck
What could be better than catching an oddly creative farm-fresh bite to eat by a 1950's Dodge milk truck under a vintage bath tub as a chandelier? The average Austinite will enjoy the funky and rustic atmosphere of Chef Bryce Gilmore's latest innovation. Odd Duck's partnerships with local vendors goes across the board with a variety of purveyors such as Windy Hill Organics, Tecolote Farm, and GoodFlow Honey. Here, you can catch an everyday breakfast like fried farmhouse egg over crispy spinach and bacon or try something more deliciously "odd" like a swordfish taco or a pretzel kolache. Wash it all down with one of their many seasonal beers and wines. Bon Appetit!
Be the first to review.
Phone:(512) 433-6521
Address:1201 South Lamar Blvd
Austin, TX 78704
website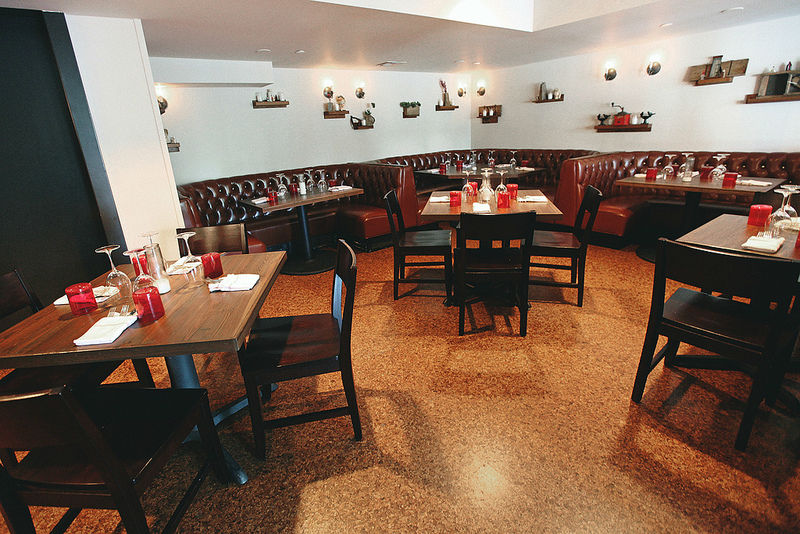 Olive and June
Run by the same impassioned chef and restaurateur as Parkside, Shawn Cirkiel, Olive and June represents the same philosophy and commitment to serving seasonal, fresh and local ingredients. In addition, Cirkiel is committed to active community participation and has long been dedicated to improving downtown Austin's historic sixth street district.
Be the first to review.
Phone:(512) 467-9898
Address:3411 Glenview Ave.
Austin, TX 78703
website
Parkside
This award-winning restaurant, known for its impressive oyster selections, raw seafood bar and seasonally rotating menu, is rooted in cooking fresh and local. Chef and restaurateur Shawn Cirkiel grew up on a farm with a family whose livelihoods were rooted in the food business and this passion for seasonal, local ingredients led Cirkiel to become a founding chef of the Sustainable Food Center's Farmer's Market in downtown Austin.
Be the first to review.
Phone:(512) 474-9898
Address:301 E 6th St.
Austin, TX 78701
website