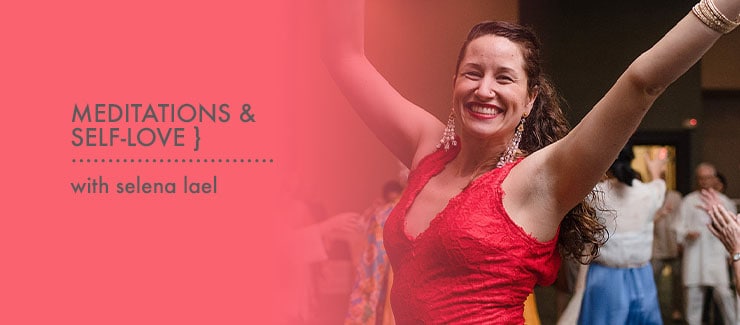 Meditation was something I occasionally dabbled in, however, I have now drunk the Kool-Aid. The more I understand about overall health and wellness, the more I realize how important it is to have some relaxation techniques and ways to declutter the mind and relax the body. I find myself consistently scheduling meditation daily both before my workdays and often before I go to bed. With all of the terrific apps out there now, it is more accessible than ever and has really been changing me for the better. It is like having a tool in my toolbox that I can turn to when I'm stressed or feeling off-center, or I just need to get insight or clarity.
My favorite app thus far is Insight Timer, free or you can splurge on an upgrade, and I have found some amazing meditations there that I love – including a teacher that I also love, Selena Lael! She graduated from the National Holistic Institute in 2004, is a certified Life Coach, E-RYT Yoga and Yoga Nidra Instructor, and certified Massage Therapist and Health Educator. Selena has been supporting others on their healing path since 2004.
(You can also sign up for a free meditation with Selena on Insight Timer).
You may wonder why is meditation so important, and how can it affect your own feelings of love and 'self-love?' Me, too!
So I posed these questions to this respected and expert meditation teacher, who lucky for us is holding self-love and meditation retreats both online in February and also on-location in Costa Rica at a beautiful retreat in August. She's posting details on both her site and her Instagram.

"It starts with the mindset. Think of how a successful musician or athlete developed that skill. To achieve that level of mastery, it took practice and training everyday. This commitment is what it takes to experience and reap the rewards. This is the exact same with meditation."
Although Selena says we often think of meditation as a new age or spiritual practice, it also has much to do with the science of the brain itself.
"When we meditate, the brain actually starts to release good-feeling chemicals. The body switches from the 'fight, flight or freeze response of the sympathetic nervous system,' to the relaxation response of the parasympathetic nervous system. We then experience real physiological responses in our bodies. Our brainwaves slow down, blood pressure is lowered, the mind becomes more quiet, we become less focused on our stressful thoughts, and we can 'let go.' We don't feel as contracted or upset."
Selena goes on to say we access higher aspects of our mind, as well as our subconscious, when we go into a meditative state. Meditation can actually change the brain itself so one can develop greater empathy, compassion, even intuition.
"It isn't happenstance that we become better versions of ourselves. It's as if the clouds that were covering the fullness of who we are begin to dissipate. And the more that we regularly practice meditation, The more we have access to the experiences and the states that we wish to live in: more joy, peace, patience, fulfillment and so on."
And what about love?
"Most of us are quite hard on ourselves and so self-critical, self-judgmental. Unfortunately whether we are aware or not, that judgment, and the perfection that we hold ourselves to, we unconsciously put on others as well, especially the people we hold most dear."
She pointed out how this self-criticism doesn't mean you hate yourself, however, it is the opposite.
"It is all rooted in a sense of survival. Human nature yearns to feel connection, as this means "I'll stay alive. I won't be abandoned." Just as an infant is dependent on connection to stay alive, most adults have this same innate need for connection with others."
The problem is that we judge ourselves and make ourselves small in order to avoid being hurt and suffer rejection, thus it is ingrained in our thinking to protect ourselves through these self-analytical critiques of ourselves.
"I invite you to consider that if you're speaking to yourself critically, the words and tone you use may be the same way that a parent or mentor spoke to you as a child or young adult. We speak to ourselves in this way as an unconscious mechanism trying avoid feeling the same pain or rejection we may have felt when making a mistake or feeling that we failed in some way. All of these self-judgments are not because we want to be mean to ourselves, but because of our love for ourselves. And that expression of love is just, well, skewed."
Ahhhh. So, we are actually self-protecting in order to survive. So how do we change this?
"Realize that your judging self-talk is outdated thinking, and understand that you are doing your best. We are learning, and we all make mistakes."
The journey of self-love starts by turning towards ourselves, and being willing to listen to ourselves with kindness, forgiveness, compassion. Speak to yourself in the way you would a child – with guidance and kindness, in an understanding way, not critically. Selena says we can take real actions to practice expressing and experiencing self-love towards ourselves.
TIP: She suggests to start with a little time everyday to do something that nurtures yourself:
Thinking a kind thought to ourselves
Offering a moment of gratitude to ourselves
Taking care of our physical body, nourishing it with healthy food
Taking a 5 or 10-minute meditation break or rest
Feel emotions without wronging yourselves for feeling
Practice affirmations to express self-love
Practice Self-respect - cooking a nice meal, buying yourself a gift, taking yourself out
She says that even if we don't feel this way (yet), we can still take actions to express self-love because this will train our brain – our subconscious mind, our psyche, to be open to this new way of thinking. To experience it as truth.
"The old paradigms you might have believed are simply habitual thinking: work hard to get what you want, if I don't do it, no-one will or no one can do it as good as me. Shift your thinking out of these old habits. Start with scheduling unstructured time to relax, practice actions of self-care, and watch new habits replace old ones. Remember that it takes time to shift out of these habits and patterns."
Simply by starting with twenty minutes a day, Selena reassures that we all can retrain our brains to serve our lives in a whole new way, and that sounds like the best use of our time that we could ask for. NAMASTE. And, thank you, Selena!

MORE ABOUT SELENA LAEL:
Selena Lael graduated from the National Holistic Institute in 2004, where she studied healing modalities and health education. She is a certified Life Coach, E-RYT Yoga and Yoga Nidra Instructor, and meditation and mindfulness facilitator. She has been supporting others on their healing path since 2004.
Selena has been a devoted student of Her Holiness Sai Maa Lakshmi Devi since 2001, where her studies continue to deepen her experience of authenticity, love, peace, and a commitment to being of service to others. Selena has years of experience offering yoga and mindfulness programs for corporate companies, and has assisted and led many healing retreats for men and women.
With her rich background, Selena incorporates meditation, breath-work, power of mind, mindfulness, emotional freedom, and other practices for peace of mind, body and spirit into her offerings. Overflowing with devotion from the heart of the Mother, Selena wishes to serve each soul's awakening to their own sovereignty, aliveness and freedom.
Sign up for her MEDITATION RETREAT in COSTA RICA August 21-28, and to sign up for her FEBRUARY SELF-LOVE retreat online, visit www.selenalael.com – the self-love retreat is the evening of FEBRUARY 12th and her self-love mini-retreat is on February 13th.


FARM-FRESH FOODS to HELP YOU RELAX: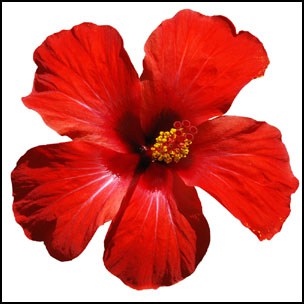 HIBISCUS - This flower can be used in teas, even on salads or desserts. It promotes relaxation and also helps to maintain a normal body temperature, support heart health and encourage fluid balance. It also aids in weight loss and serves as a diuretic.
---