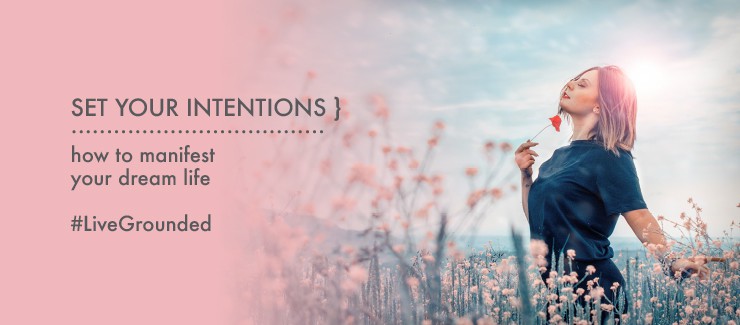 Part of a healthy life is having a fulfilled life that brings you joy and satisfaction, and sometimes we have to take extra steps to get what we want in our lives. Some believe that this requires us to have an extra focus ... or an intention ... that we may need in order to achieve what we most want out of our lives.
Is this "woo woo", you might ask? Not really. Unlike a goal, setting an intention actually helps you reach your goals, although just a bit differently. It is more internal, versus external. It is a way of being, and the way you want to feel, that propels this. So, it is established based on the way you want to be feeling and living, as you go about reaching your goals. It connects you with your greater purpose. Whatever it is, this intention should resonate from within your being and will ultimately direct your path.
So, after your intention is set, what happens then? Well, the hope is that you then can manifest these intentions, and that things then can evolve and materialize as you had intended.
I wanted to talk to an expert of intention setting and manifesting, so I turned to Andrea S. Barone, CEO and Founder of Crystal Hills, as part of her offerings there are actually 'intention courses' on how to manifest your desires. With an education in biological sciences and occupational health and safety, combined with a passion for crystals and organic lifestyle, Andrea's passion has been to promote a health-conscious lifestyle and a better way of life. She also is a chartered herbalist and reiki master healer, and has studied organic skin care formulations and healing modalities, inspiring others to achieve their goals through organic products and crystals that she says can create impressive results.
Plus she's an incredible manifestor and teaches others how to manifest their intentions! The perfect person to talk with!

Andrea's Secrets to Manifesting Your Intentions:
Set your intentions and get into that feeling of what it would be like to have what you want. You can ask yourself the question "what would it be like if this was true."
"Your thoughts, feelings and reactions are a key component to how you manifest. You need to be aware of them. This awareness is the first step to mastering them. To manifest your reality, you need to set your intentions for what you want to attain, then align yourself with the feeling that it's already done. Capture the feeling of already being the person you want to be – or already having, what you desire to have.
Setting intentions is really an important thing to do because your thoughts and words convert to energy and shape your reality. You have the power to change your life by changing your thoughts and words."
Andrea created an
Intention Setting Guide | Guide for Manifesting
to help other people master their intention setting so they could create the life they wanted.
"So many of my friends would always say to me, 'you can manifest so easily, what do you do? Can you just send your good ju-ju or that manifesting over in my direction?'" Andrea was flattered at first but realized that they really wanted to know. So, she would always give people a list of everything she had done and then finally decided to just write it all down and share it with everyone!

I asked her about love.
"If you want more love in your life, whether it be romantic love, the feeling of pure joyful love, or just feeling blissfully loved, it all starts with self-love. That's the law of the universe: like attracts like. You don't necessarily attract what you want, rather what you FEEL you are. So if you want more love in your life, you have to fill up with the feeling love . . . then you can attract it back."
I wondered about the power of crystals, as I've been unsure about them, so I questioned why she thought they were necessary.
"Crystals help us because as we know, everything vibrates at a certain frequency, therefore when a crystal is placed near our energy field, the unique vibrational properties of the crystal is able to harmonize our body and create balance within and around us. So let's say we're at a time in our lives when we are feeling a little low or vulnerable, or just lacking that feeling of love, holding a crystal or keeping them around us, can actually help to lift our own vibrational field, giving us a little boost.
If it's hard to imagine this, just think about what it's like when you're around a really negative or angry person; you can feel it. We are living vibrational fields and we are affected by other people, what's happening in the world, or what's going on in our lives. The same is true when you are around a really happy or loving person, basically you can feel their energy. This is why I love crystals and basically built my business around them. They have helped me monumentally and I really wanted to be able to share that knowledge with others and help other people live their best lives possible and feel great.
To help people connect with the vibration of love, I combined some special crystals to make our Crystal Love Collection. It helps people connect with self-love, romance, hope, sensuality, happiness and to that of pure love. It's made up of rose quartz heart, rhodonite, strawberry quartz and clear quartz."
I think this is a great way for feeling positive, optimistic and hopefully making our dreams come true. Let's all keep dreaming – and keep setting our intentions!


Farm-Fresh Foods to Try: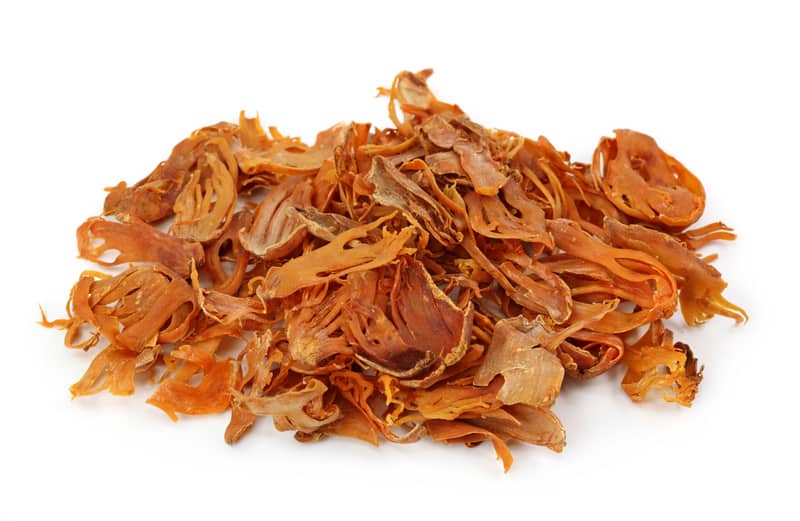 MACE - The compounds in this spice such as myristicin andelemicin can affect soothing as well as stimulant properties on the brain. Mace fights depression, may reduce stress and promotes relaxation. It gives a sweet, warm and pleasant flavor, especially to the bakery foods like pastries, donuts, cake, etc.. It's been around awhile, as Europeans have enjoyed mace and nutmeg since Arab traders introduced them in the sixth century A.D. In fact, records show that in fourteenth century England one pound of mace was worth three sheep!

CRYSTAL HILLS ORGANICS CRYSTAL LOVE
Set your intentions with this special Crystal Love Collection to fill up with the feeling of love, making it easier to offer love and simultaneously attracting it back. Feel the love.
These stones are really beautiful and easily fit into the palm of your hand or a coat pocket! Connect with self-love, romance, hope, sensuality, happiness and to that of pure love. This special combination of rose quartz heart, rhodonite, strawberry quartz and clear quartz unite to lift up your vibration to the pure energy of unconditional love; to help you accept it, offer it and open yourself up to it.
All crystals sold by Crystal Hills have been cleansed and charged with a tuning fork (4096) by a certified Reiki practitioner. They are sourced from mines with sound ethical and environmental practices.
---