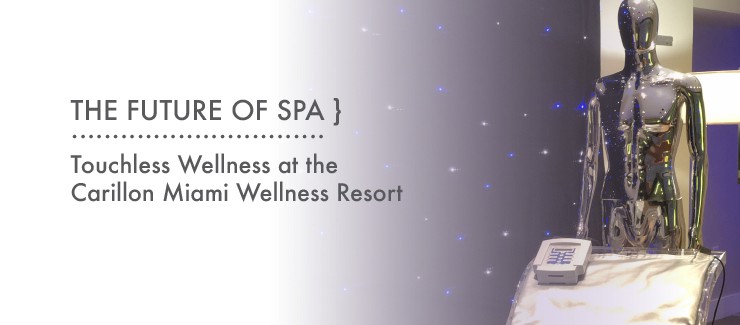 Your ZEN can be found in so many places, and one place recently where I discovered it was at the Carillon Miami Wellness Resort. Specifically, I found my own zen in some cutting-edge, innovative spa services aka "touchless services" that integrate some of the most cutting-edge technology designed to help you achieve greater levels of relaxation, detoxification, visualization and even manifestation. Not to mention wellness!
Feeling good starts with how you feel within, and The Carillon Miami Wellness Resort are unlike anything I have experienced, using the latest in available technologies and incorporating innovative and new ways of healing. This puts you mind, body, spirit practices into a new realm – and what is called "Touchless Wellness."
The Carillon Miami Wellness Resort offers these "touchless" services that you do while unsupervised, left to fully immerse yourself in transporting experiences that heal, inspire, detox, relax, and even help you to visualize and create your best future.
For example, the spa offers a special detoxing Halotherapy & Infrared service that helps improve the immune system and build respiratory health. You spend time in what seems like is a typical sauna, but it is equipped with more unique components that add much more to the experience. I loved the ambient color therapy along with the immune boosting aspects that are great for your lungs and respiratory system, which especially made this treatment important for the times we are living in. Some of the health conditions that Halotherapy supports are:
Respiratory: Asthma, Allergies, COPD, CF, Cold and Flue, Sinusitis, Bronchial Infections
Skin: Acne, Dermatitis, Eczema, Psoriasis, Rosacea, Dry Itchy Skin, Aging Skin
Athletes: Increased strength, lung function and oxygen saturation
Stress Reduction and Improved Immune Health
Then, the Prism Light Pod with its 360-degree whole-body red-light therapy system that enhances natural wellness and speeds aesthetics & performance recovery 4-10 times. For those interested in anti-aging, it also helps rebuild collagen and combat wrinkles. You are placed between a bed of red-lights that are head to toe, and you get to choose which mode of red lights - and for what purpose- you want! I loved it, and I knew I was getting something that was extra special and beneficial to my skin, joint and body's health!
One of my favorites that really took me to ZEN was the Vibroacoustic Electro Magnetic And Infrared Therapy, which I did and found recalibrating as well as energizing. The bed slightly vibrated with its pulses that will detox your cells from electromagnetic frequencies. It is a purging, of sorts, while you watch videos in the room of bright colors and beautiful designs, listening to music that soothes and smooths out any of those ruffled feathers.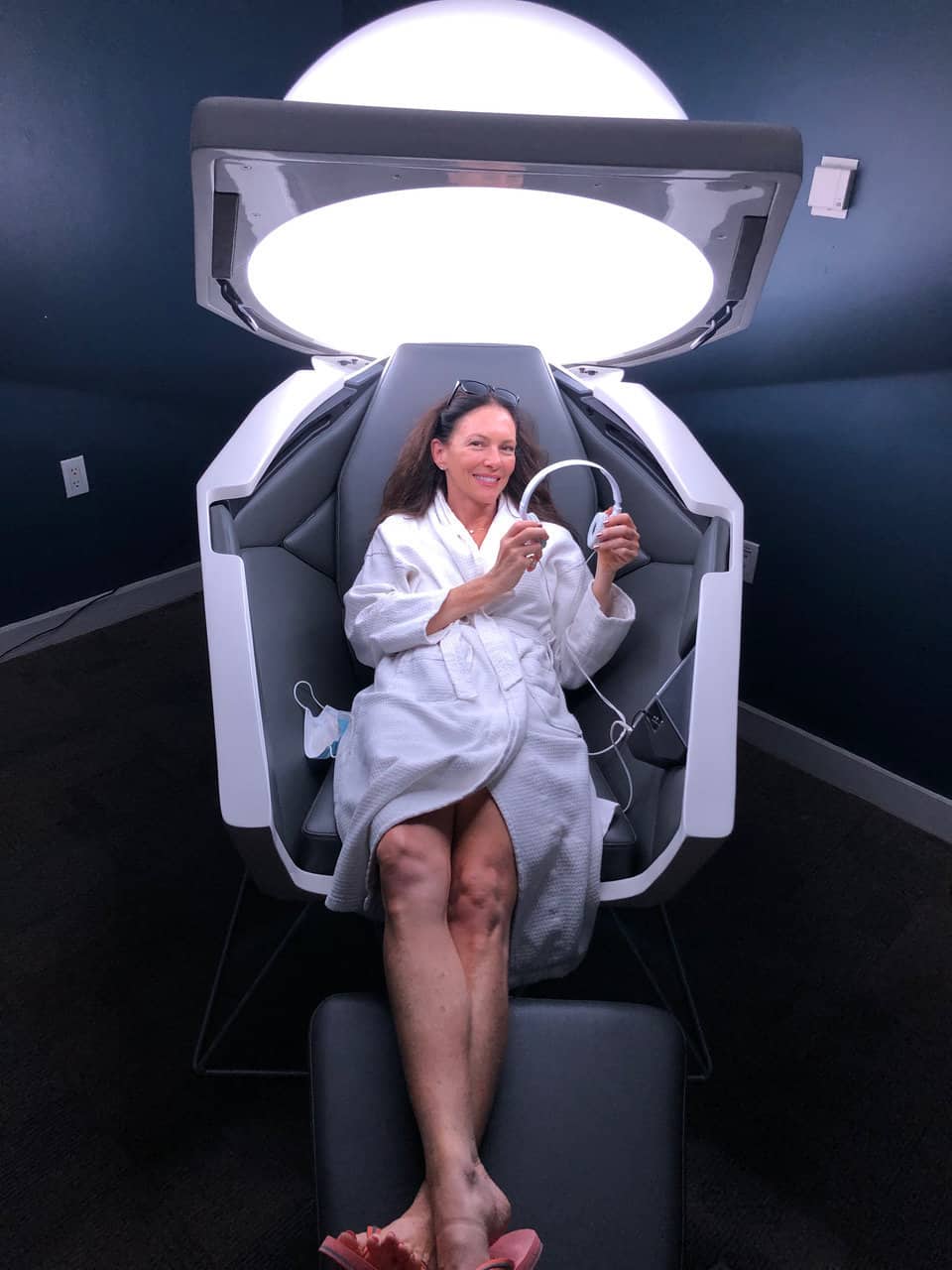 Plus I experienced the world's first technology-enabled meditation pod called the Somadome that combines color, sound, and energy therapies to create the physical space to go within and experience the many benefits of deep meditation. The combination of color, sound, and energy therapies help you to reimagine and re-envision your life. And I actually manifested something immediately following this meditation and visualization experience! There are so many other 'touchless' and technically advanced services that incorporate the most advanced wellness techniques and modalities to choose from - the Whole Body Cryotherapy Experience, Salt Float Bath Therapy, and more, so that you will become fully renewed and your internal system will feel 'rebooted.'
In addition to these 'touchless' services, there are also so many other ways to re-calibrate and re-center, including Cryotherapy services - the Cryo-One or the Mount Everest service. The Cryo-One targets one part of your body that needs healing, pain relief or circulation to rebalance and heal. Think along the lines of healing that tennis elbow, or specific body ache that has plagued you. It even gets so cold that it actually breaks down fat, so many people use this on their double chin or abdomen. This is only on the one part of the body, so you are not getting cold everywhere - just the area of choice. Of course, if you want to have full body immersion you can do that as well with the Mount Everest. This is the full body tank to revitalize and recharge your entire system!
There are also more than just the 'touchless' services to make you feel completely revived and back in alignment, but also the traditional spa services are available, too, offered with expert supervision, natural therapeutic and healing products, and all administered with extra TLC. Facials, massages and a variety of body treatments will bring your skin and appearance to its potential. See more about the Ginger-Coconut Argan Sugar Glow, which is an experience that was from heaven itself.

---