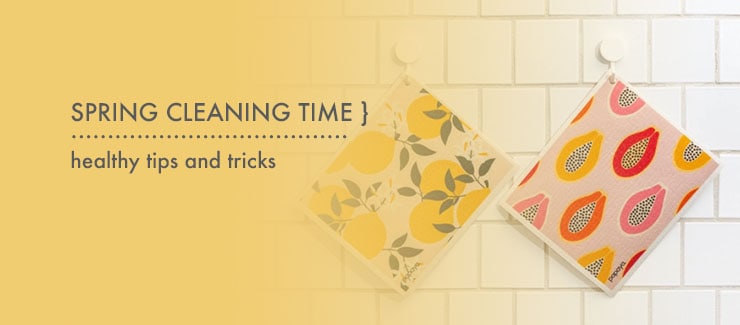 With it being spring, I'm ready to renew my space and clean my home! Cleaning it up, organizing and purging feels so good - both while I am doing it and especially once it is done! And, for so many, it is very therapeutic and actually provides a boost in happiness! There are many benefits to doing a spring clean, and I personally am hoping that it helps with my seasonal allergies, improves my mood and increases my joy (as Marie Kondo says!), and also makes me more healthy overall.
Here are the ways that this can happen for us, as well as some product suggestions to help you clean without adding more fumes or toxins to the mix.
BREATHE EASY AND CLEARLY!
Everyone knows that allergies are about to kick into full gear at so many areas across the USA, and here in Atlanta there is certainly a huge pollen season. Our respiratory health is especially critical right now, with Covid-19 still looming and even threatening a ramp-up, so it is really important to remove whatever dust and dander has accumulated over this winter. And what a winter we have had! The dust and dander can really wreak havoc not only on our allergies, but it can contribute to asthma too. Unfortunately, this affects a lot of children, who seem to suffer a tad worse than us adults!
Remember to dust thoroughly - on top of fans, lamps, lights, on the floors, baseboards, and even window sills.
Keep windows shut so that the pollen doesn't carry into your home via the breeze
Vacuum with a HEPA filter if you can, as this can help remove the dust floating
I even use a face mask (now that we have them on hand!) when doing this!
Spray lavender in a clean room - natural, relaxing and smells so beautiful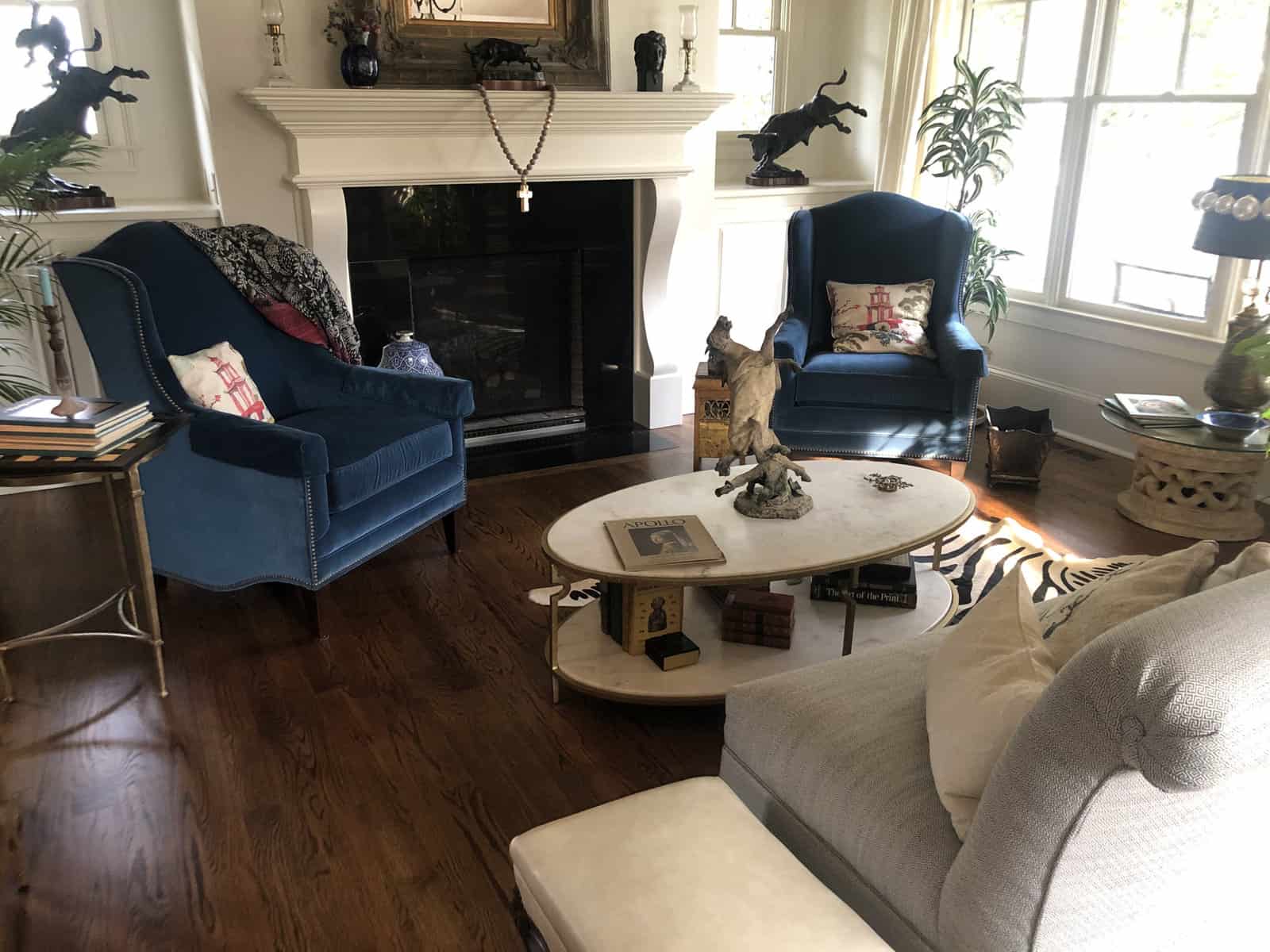 LESS ANXIETY & MORE EASE & PEACE!
If you're like me, you are working at home, and it's amazing how distracted I find myself when there's clutter everywhere! I have been working on streamlining my home 'extras' that just add to 'too much stuff.' A knick knack here, a knick knack there, and then this can all make you feel weighted down or stagnant. And some folks say it causes too much stress! Stress from your home environment can increase your cortisol, add to heath issues and just mental fatigue and even depression, so it's best for your mental health as well as your productivity to have things tidy, in place and streamlined.
With a clean desk, it's easier to work. With a clean kitchen, it's more fun to cook. With a clean bedroom, it's easier to sleep! I think you get the picture! When we prioritize our environment and it's cleanliness, tidiness and organization, we are prioritizing our own health and ultimately our own self-care, which is so important for keeping our energy, happiness and love tanks full and healthy.
One way to do this is by purging, and I typically will pick a room and tackle it one at a time. Plus I give myself a deadline. To keep me on track, I will set my phone timer for a block of ten to thirty minutes. I often will put in earphones and listen to peaceful music or even a podcast or course from a meditation app.
So, if you start with the kitchen, focus on one area at a time. The pantry, or the refrigerator. Anything expired? Anything stale and need to be thrown out? I am always amazed at how much time has passed when I pick up something I thought I just bought and realize it's already past its expiration date. I laugh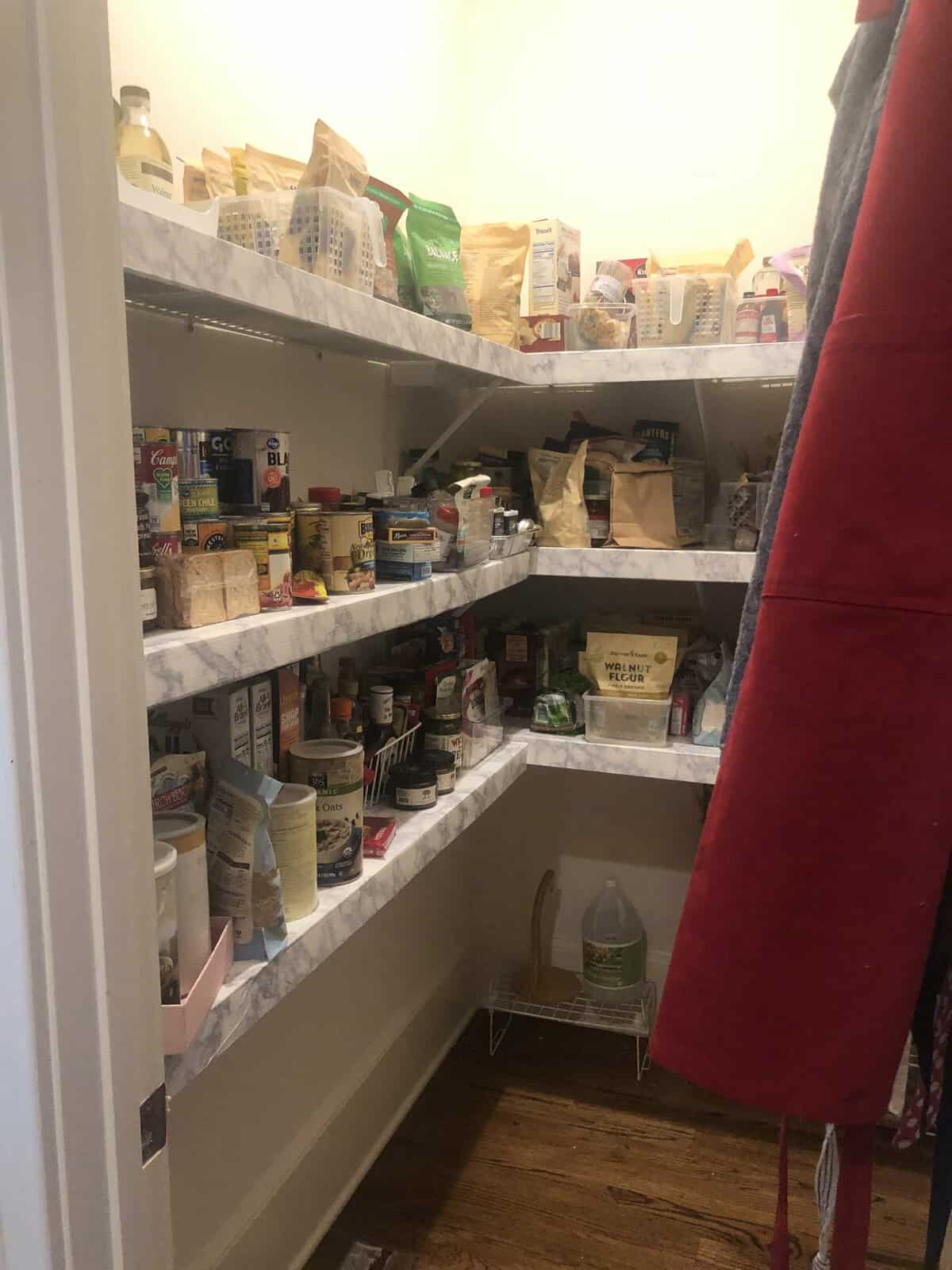 because I often give it an extra week or so (depending on the food).
When it comes to purging my closets, I'm planning on making three piles – to give away, to sell and to keep (and then fold or hang). I'm taking out all of my spring and summer clothes and putting them through this scrutiny. For me, clothing has been my main splurge. I love my clothes, but I also tend to hang on to them for too long, even if I haven't worn them for years! I still have things from my early 20's believe it or not and a t-shirt from when I was probably 12 in my drawer. So, I'll keep one or two things to remind me of a time or stage of my life, it brings me joy! Or a logo'd shirt of a company I worked for that I loved, but I really do have to force myself to edit it all down. It's difficult for me to do this, but the result is worth it – more space, physically and mentally!
The more I purge, the more balanced, focused I feel, and this contributes to my feeling motivated and more positive. The less my brain has to take in, sort through, and the less my mind bounces around from one thing to the other. I feel clear, lighter and more breezy, and I just feel that I can tackle any project - or issue - that comes my way!
PRODUCTS TO INSPIRE YOU - NOT CONSPIRE AGAINST YOU!
If folks in your house have respiratory issues, and even if not, be mindful about the products that you're using. If you're familiar with VOC, you know that it stands for 'volatile organic compounds' that can add environmental toxins and create health issues in your home. – like asthma. These VOC compounds tend to be up to 10x worse when they are indoors, and unfortunately they are found in many cleaning, disinfecting products.
Obviously, it is safest for our health and home to use low VOC products, and there are so many great ones now on the market, that it is not only good for your health, but they smell great, look chic, and are that make cleaning that much more enjoyable!
Here are some products below that I've found - natural and environmentally sound, that you might want to consider. If you've any other suggestions, comment below or just send them my way: wellness@farmstarliving.com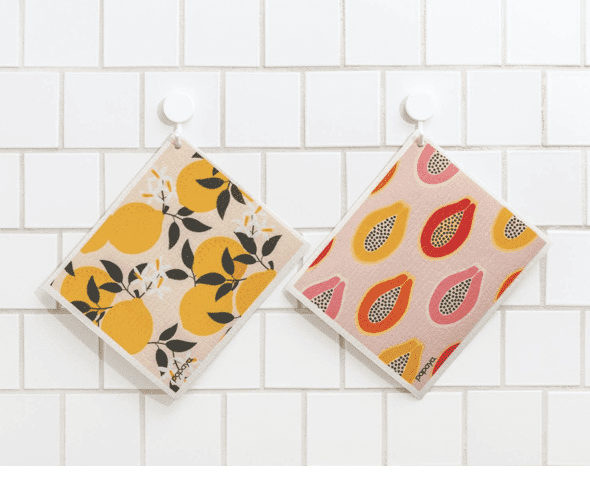 Papaya is a forward-thinking brand that has developed a reusable paper towel making sustainability accessible to everyone - from zero-wasters to sustainability-newbies. No more need to hoard bulky paper towels again! Eco Facts: More than 50,000 trees are cut down every day for single-use paper towels. As they decompose, they release methane gas - a leading cause of global warming. The brand is the first to offer a subscription where customers can curate a box with their choices every two to four months, selecting from artistic designs that put plain old white paper towels and your grandma's dish towels to shame!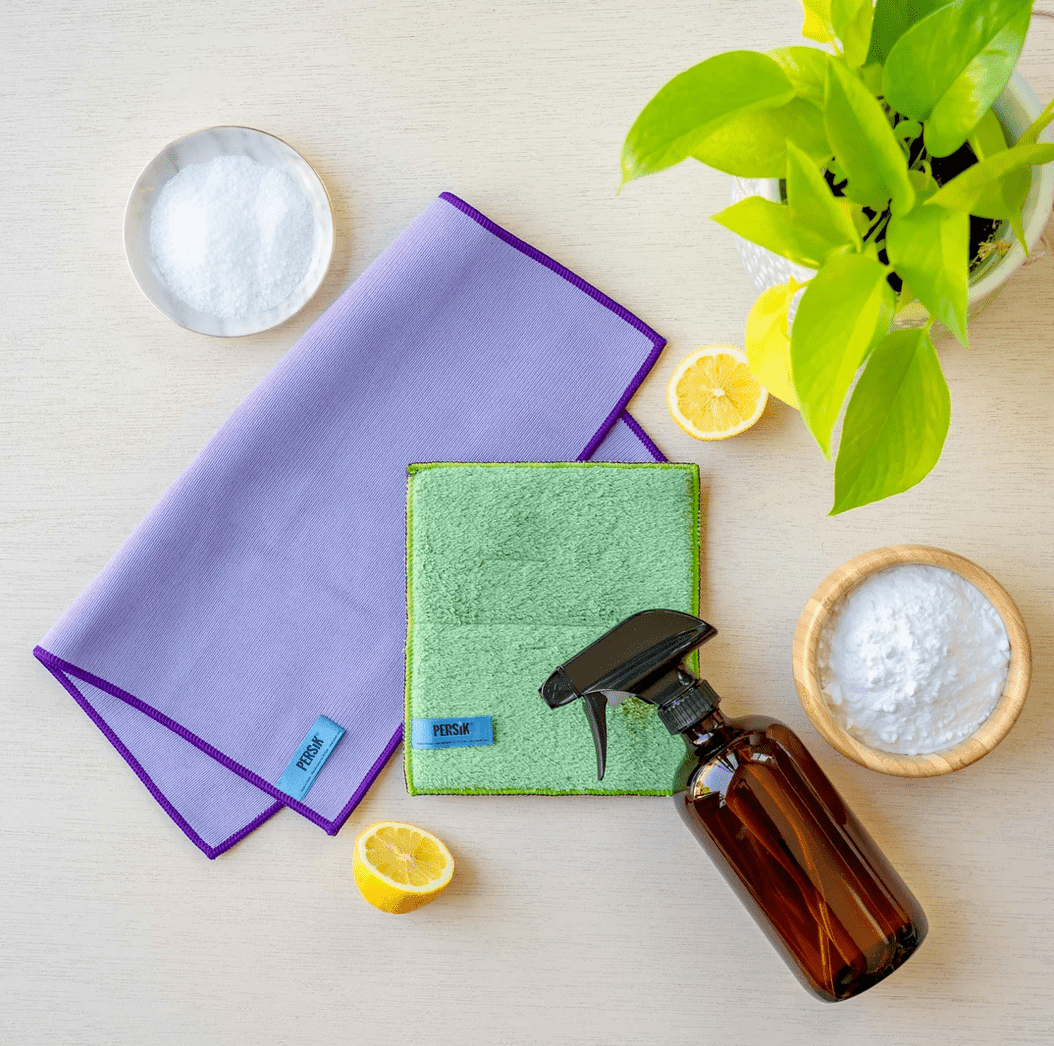 PURE SKY - Green household cleaning essentials!
Green household cleaning essentials!
Pure Sky does not use any harsh chemicals or detergents, - just add water to their magical cleaning cloths - mops, sponges, cloths and more! Works like magic! Simply add water and instantly remove 99 percent of bacteria on your floors and home and car surfaces. It's designed of patented state-of-the-art composite ultra microfibers, consisting of multifilament yarns that are made of more than 1,000 strands per yarn. Can be used wet or dry. Conveniently attaches to the Pure Sky mop pole with clip wings. Price: $11.99.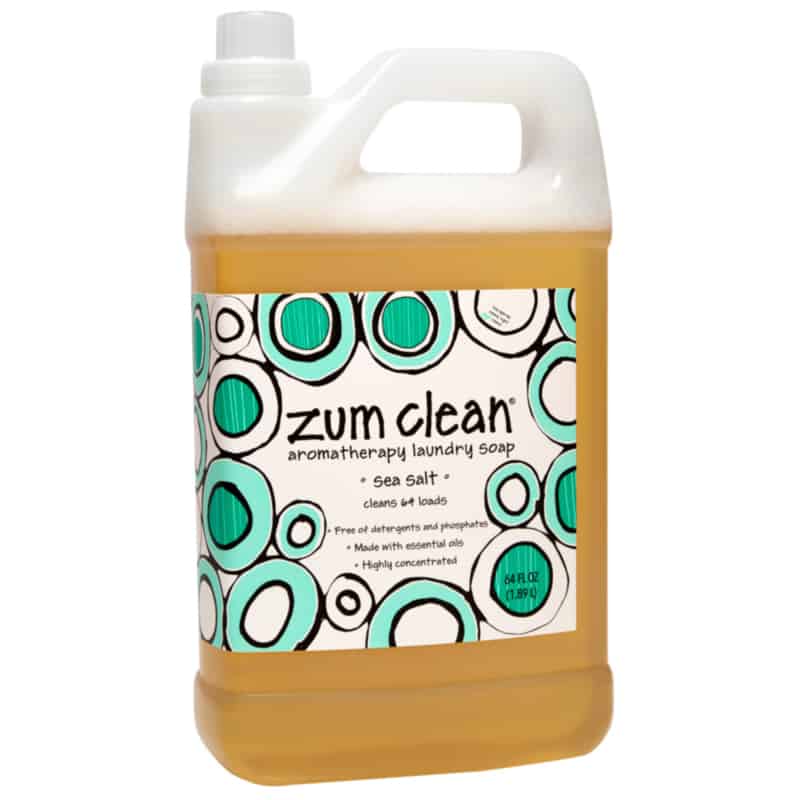 This is not detergent, but it's just as effective and lots gentler. Scents like lavender & cedar, sea salt, sweet orange and more make them so invigorating and also soothing. Highly concentrated, it works perfectly in standard and HE washing machines. Coconut oil soap lifts stains, baking soda removes odors and essential oils add a fresh finish. The formula, which comes in several scents like sweet orange, lavender cedar and sea salt has zero parabens, phosphates, petrochemicals, cocomidopropyl betaine, or sulfates.
---