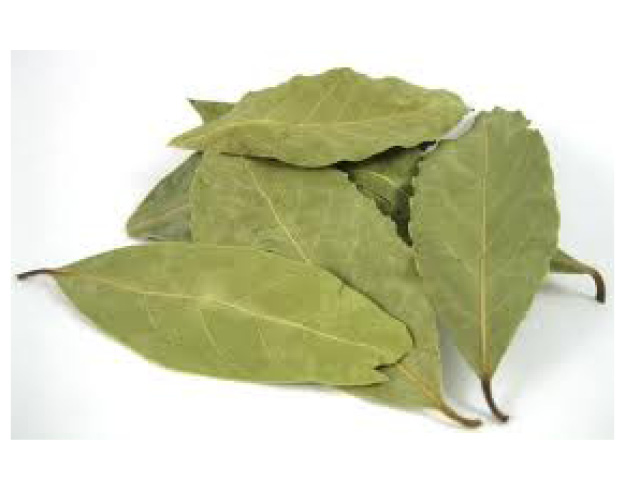 Health Benefits:
Aids in digestion
Detoxifying effects
Increases stamina
Provides energy
Relieves heartburn
Nutrition:
Serving size: 1 tbsp crumbled; Calories: 6; Fat: .2g; Cholesterol: 0mg; Sodium: 0mg; Carbs: 1.4g; Fiber: .5g; Sugars: 0g; Protein: .1g; Potassium: 0%DV; Vitamin A: 2%DV; Vitamin C: 1%DV; Calcium: 1%DV; Iron: 4%DV
Did You Know?
Boil a few bay leaves for ten minutes, soak a cloth in the water, and then place it on your chest to alleviate congestion!
Make your pearly whites clean and pristine by brushing with crushed bay leaves every three days.
Bay leaves can act as an inset repellent - simply put some in a bowl to ward off unwanted insects! You can also grind some bay leaves and oil into a paste and put it on insect bites and stings to relieve pain.
Ways to Eat:
As flavoring in soups
Cut a potato in half, add a few bay leaves, wrap it all together in some foil to cook for a delicious baked potato - just make sure you take the leaves out before you eat.
Boil water with bay leaves and use it when making mashed potatoes - again, just remove the actual leaves before you mash the potatoes!
Farming Trivia:
Bay leaves can be harvested almost anywhere any time!
It's a common misconception that bay leaves are toxic - they're not! Othe laurels are toxic, but not the kind we get bay leaves from.
The leaves, though, are extremely tough! That's why they're generally taken our prior to consumption.