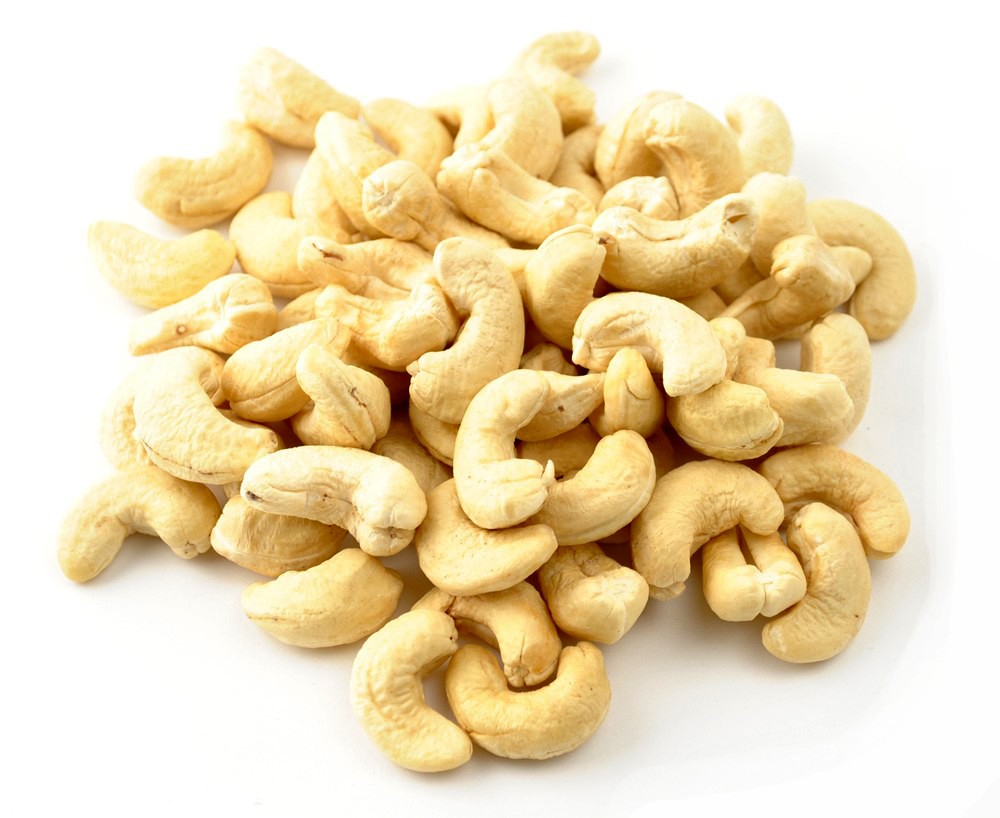 Health Benefits:
Aids in digestion
Anti fungal
Enhances production of breast milk
Helps control LDL cholesterol levels
Improves hair skin and nails
Pain reliever
Provides energy
Nutrition:
Serving size: 1 oz; Calories: 157; Fat: 12g; Cholesterol: 0mg; Sodium: 3mg; Carbs: 9g; Fiber:1g; Sugars: 1.7g; Protein: 5g; Potassium: 5%DV; Vitamin A: 0%DV; Vitamin C: 0%DV; Calcium: 1%DV; Iron: 10%DV
Did You Know?
Cashews are great for nerve health! They are rich in magnesium, which is stored on the surface of bones. The magnesium keeps calcium from entering nerve cells, which keeps blood vessels and muscles relaxed.
Daily intake of cashews can reduce your risk of developing gallstones by up to 25%.
Cashews are rich in antioxidants like selenium, copper, and magnesium, as well as vitamins like riboflavin, pantothenic acid, thiamin, and niacin.
Cashews have been shown to help post-menopausal women get a better night's sleep!
Ways to Eat:
Raw
Roasted
Added to sautéed vegetables
Farming Trivia:
They are originally native to Northeastern Brazil.
Cashews are produced in tropical countries, because the trees they grow on are very frost sensitive.
Shells of cashews are toxic; that's why cashews are always sold shelled to consumers.