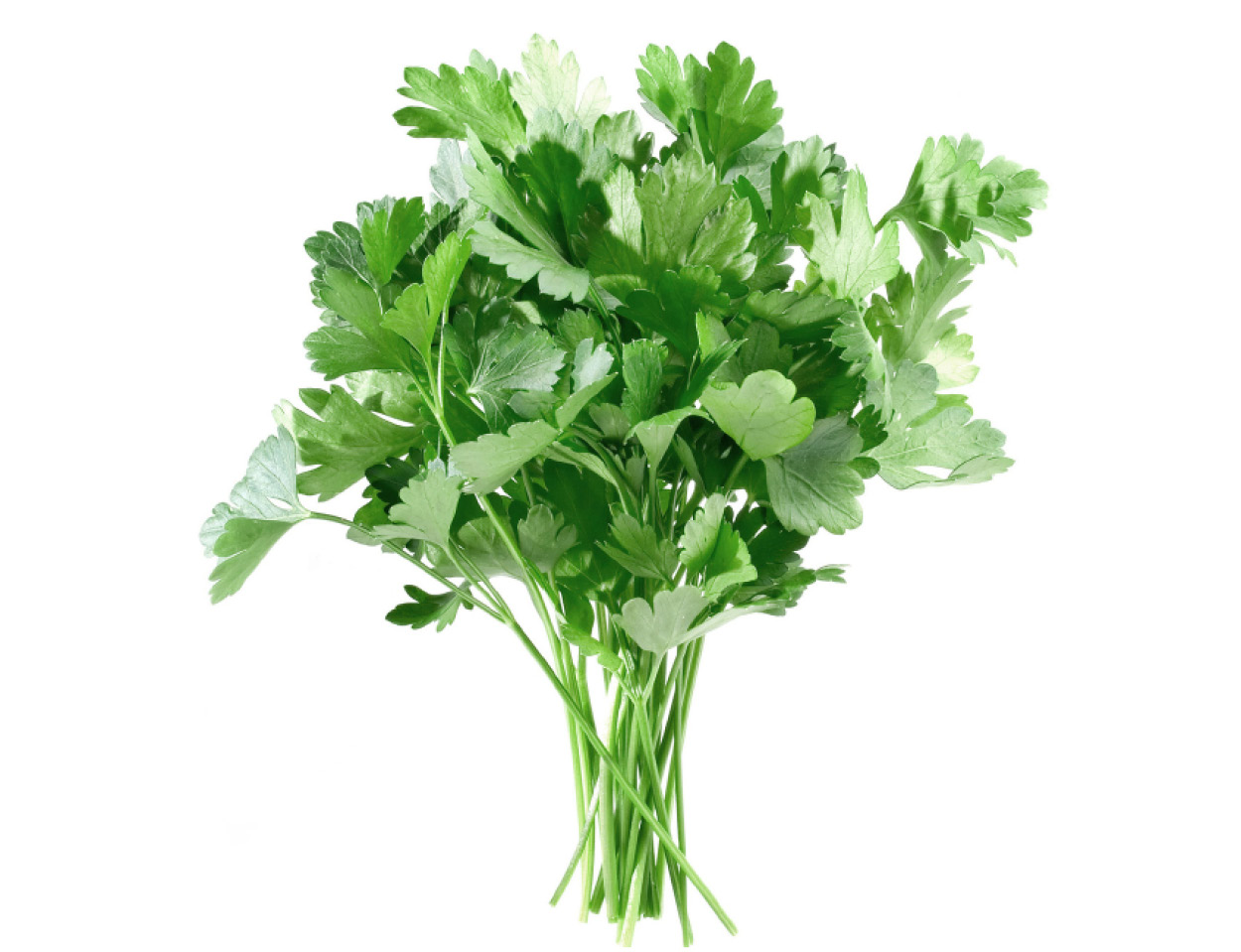 Health Benefits:
Combats fatigue
Fights acne
Fights asthma
Helps with insomnia
Improves hair skin and nails
Increases Sex Hormones & Orgasm
Increases stamina
May reduce anxiety
Prevents sinusitis
Provides energy
Relieves the symptoms of urinary tract infections
Nutrition:
Serving size: 10 sprigs; Calories: 4; Fat: 0g; Cholesterol: 0mg; Sodium: 6mg; Carbs: .6g; Fiber: .1g; Sugars: .1g; Protein: .3g; Potassium: 1%DV; Vitamin A: 16%DV; Vitamin C: 22%DV; Calcium: 1%DV; Iron: 3%DV
Did You Know?
Parsley essential oil, when massaged into the scalp, may reduce hair loss.
Chewing on a sprig of parsley will freshen your breath
Storing fresh parsley in a glass of water in the refrigerator and covering with a plastic bag will make it last longer.
Ways to Eat:
Farming Trivia:
Ancient Greeks believed parsley sprung from the blood of the hero Archemorus after he was killed by a dragon.
Parsley arrived on British shores in the 16th century
Two tablespoons of parsley contain 153% of the Recommended Daily Value of Vitamin K