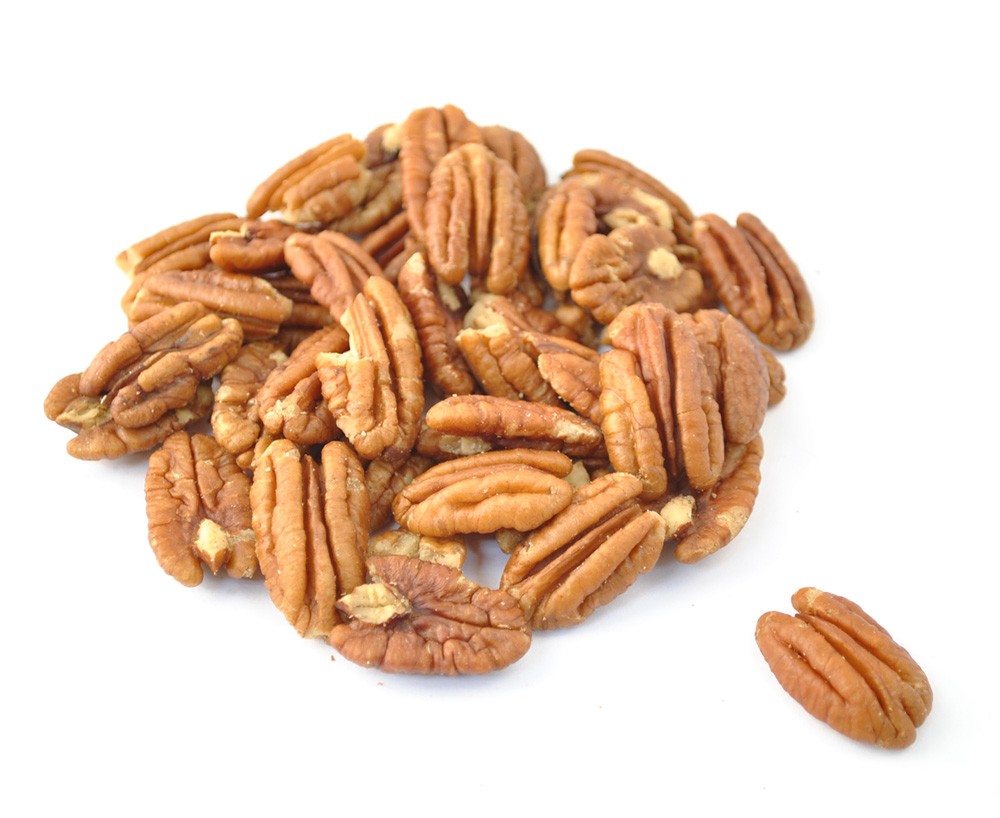 Health Benefits:
Aids in digestion
Anti fungal
Anti inflammatory
May reduce anxiety
May regulate blood sugar
Nutrition:
Serving size: 1 oz (19 halves); Calories: 196; Fat: 20g; Cholesterol: 0mg; Sodium: 0mg; Carbs: 3.9g; Fiber:3g; Sugars: 1.1g; Protein: 2.6g; Potassium: 3%DV; Vitamin A: 0%DV; Vitamin C: 0%DV; Calcium: 2%DV; Iron: 3%DV
Did You Know?
Just one ounce of pecans provides 10 percent of the Daily Recommended intake of fiber.
The USDA shows that pecans are the most antioxidant-rich tree nut and rank among the top 15 foods with the highest levels of antioxidants
Shelled pecans can be kept in the refrigerator for about nine months and for up to two years in the freezer.
Ways to Eat:
As a snack
In a pie
In baked goods
On oatmeal or yogurt
Farming Trivia:
Today, the U.S. produces about 80 percent of the world pecan supply. The top states, in order, are Georgia, New Mexico and Texas
Albany, Georgia, which boasts more than 600,000 pecan trees, is the pecan capital of the U.S. Albany hosts the annual National Pecan Festival
What's the difference between a pecan and a praline? A pecan is a nut, but a praline is a type of sugary confection that's made using pecans (or sometimes almonds)