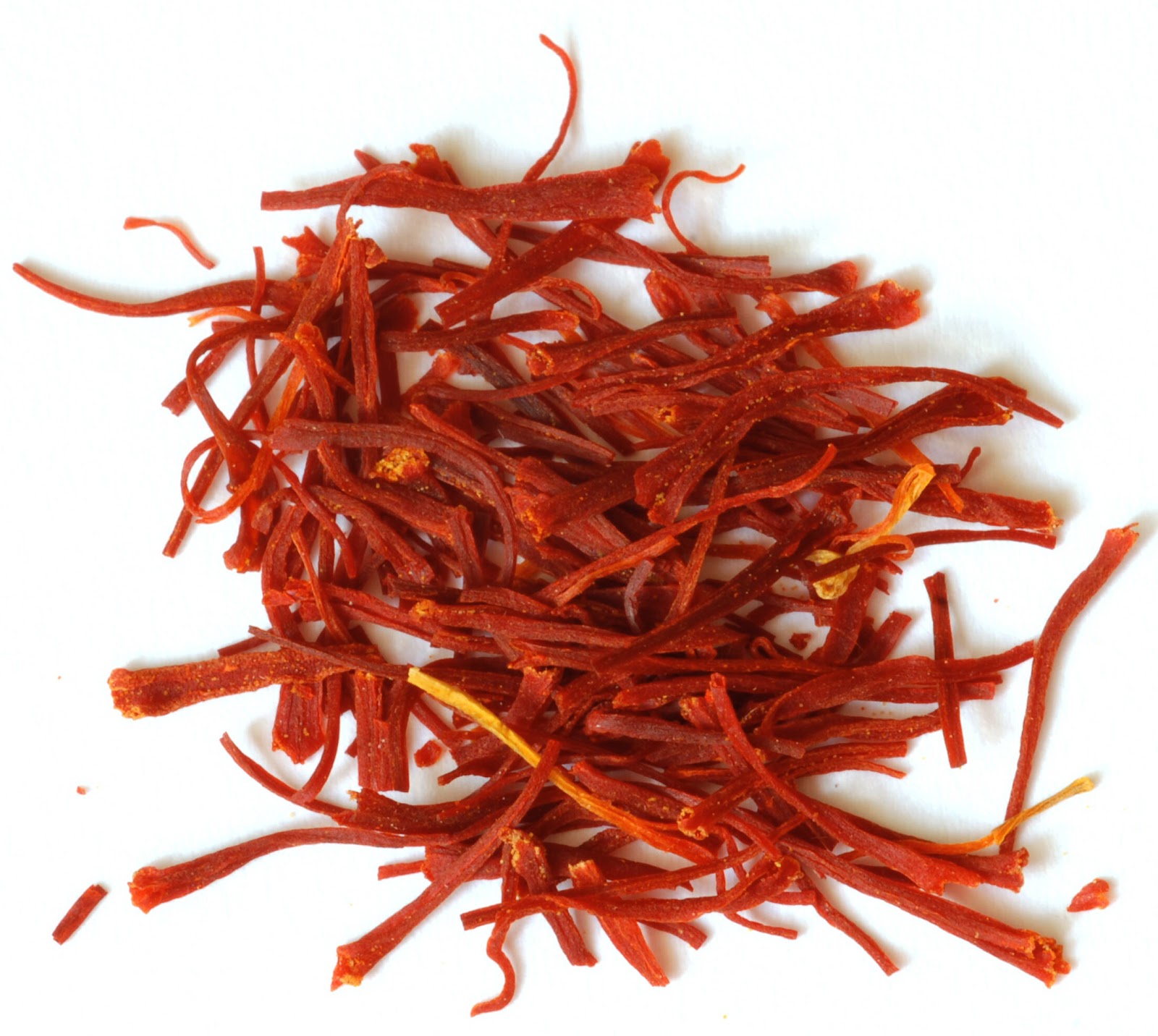 Health Benefits:
Aphrodisiac
Fights asthma
Helps with insomnia
Improves eyesight
Increases Sex Hormones & Orgasm
Inhibits cancer cell growth
Promotes eye health
Nutrition:
Serving size: 1 tbsp; Calories: 6; Fat: .1g; Cholesterol: 0mg; Sodium: 3mg; Carbs: 1.4g; Fiber:0g; Sugars: 0g; Protein: 0.2g; Potassium: 1%DV; Vitamin A: 0%DV; Vitamin C: 2%DV; Calcium: 0%DV; Iron: 1%DV
Did You Know?
Saffron is the most expensive spice in the world!
To remove its bitter aftertaste, press the threads between two aluminium sheets before use.
Pure saffron is made up of tiny, bright-red threads. The redder the saffron, the higher the quality.
Ways to Eat:
In rissotto
In stews or soups
In teas
Farming Trivia:
The plant originally came from Asian countries where it is still mainly produced: Iran alone accounts for 90% of the total quantity harvested worldwide.
Saffron consists of the three dried stigmas of the saffron crocus. It takes about 80,000 roses to produce 1 lb of saffron and the threads must be hand picked.