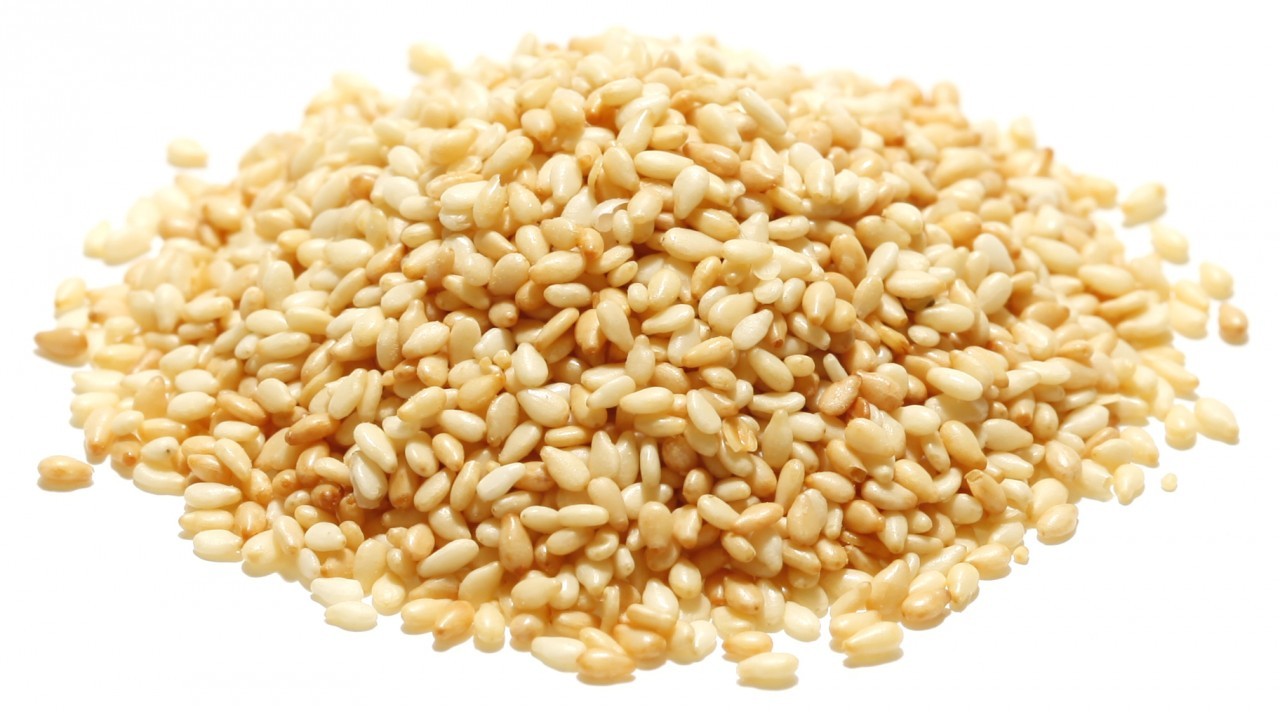 Health Benefits:
Fights free radicals
Increases stamina
May reduce cholesterol
Prevents sinusitis
Provides energy
Nutrition:
Serving size: 1 tbsp; Calories: 52; Fat: 4.5g; Cholesterol: 0mg; Sodium: 1mg; Carbs: 2.1g; Fiber:1g; Sugars: 0g; Protein: 1.6g; Potassium: 1%DV; Vitamin A: 0%DV; Vitamin C: 0%DV; Calcium: 8%DV; Iron: 7%DV
Did You Know?
Among all the

nuts

and seeds commonly eaten across the world, sesame seeds have been found to contain the highest amount of phytosterols, which are known to lower bad cholesterol.
Sesame seed oil is known to reduce hypertension and ease stress.
In India, sesame seeds are employed in sacred rituals, they are a symbol of immortality.
Ways to Eat:
In a salad
On baked goods
As tahini
In stir fry
Farming Trivia:
Last year alone, the United States imported more than 102 million pounds of sesame seeds
Rich in calcium, vitamins B and E, iron, and zinc, sesame is high in protein and contains no cholesterol
Sesame is thought to be one of the oldest spices known to man and is likely the first crop grown for its edible oil