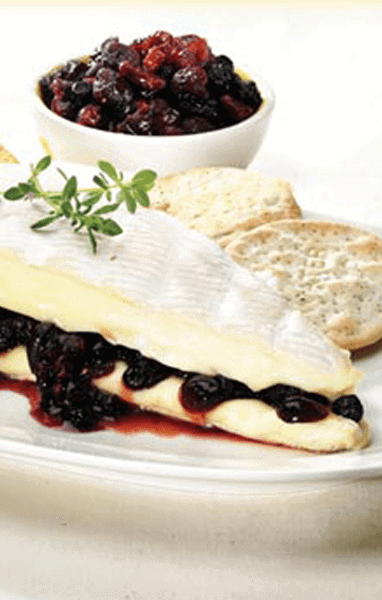 These elegant Sunsweet® appetizers are the perfect way to begin your holiday feast. They are not only easy to make and delicious, but they are also not bad for you! Have you and your family indulge in decadent appetizers without feeling guilty about it afterwards!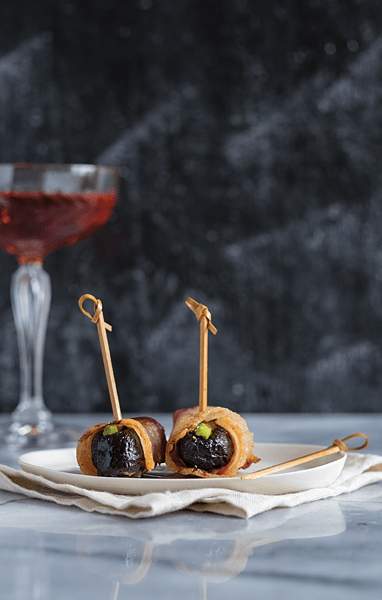 Ingredients
3 oz Manchego cheese, cut into 15 small rectangles
30 pistachios, roughly chopped
5 slices gluten-free bacon, cut crosswise into thirds
Instructions
Preheat the oven to 400°F. Line a baking sheet with a silicone mat or parchment paper.
Cut a slit into one side of each D'Noir Prune and stuff the opening with 1 piece of cheese and a few pistachio pieces. Pinch each prune shut, wrap with a piece of bacon, and secure the bacon with a toothpick. Arrange the prunes, bacon-seam down, one inch apart on the prepared baking sheet.
Roast for 5 minutes, gently turn with tongs, and roast until the bacon is crisp, 5 to 7 minutes longer. Serve immediately.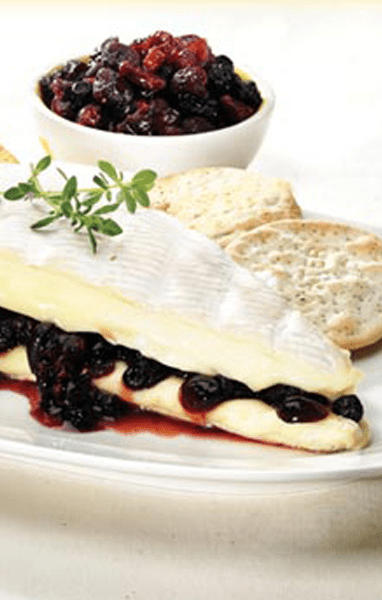 Prep Time: 5 minutes Cook Time: 15 minutes
Ingredients
1 (5oz) bag Amaz!n™ Berry Blend
1/2 cup pomegranate juice
2 Tbsp honey
2 thin lemon slices
1 cinnamon stick
1 wedge brie cheese, let sit at room temperature for one hour
Instructions
Stir together Berry Blend, juice, honey, lemon and cinnamon in a small saucepan and bring to a boil. Reduce heat and simmer for 10 minutes; let cool to warm and remove lemon slices and cinnamon stick. Cut brie in half lengthwise and spoon berry mixture between halves. Serve at room temperature with crackers or baguette slices.

Prep Time: 5 minutes Cook Time: 15 minutes
Ingredients
1/2 cup balsamic vinegar
1 cup thinly sliced red onion
12 Sunsweet® Pitted Prunes, halved
12 slices (1/4" each) sourdough baguette, toasted
3 oz soft goat cheese
1 cup arugula (about 36 leaves)
2 Tbsp chopped walnuts
Instructions
Simmer vinegar and onion for about 8 minutes, until onion is tender. Stir in prunes until warm, about 3 minutes. Top each toast with: 1/4 ounce goat cheese, 3 arugula leaves, 1 Tbsp prune mixture and 1/2 tsp walnuts.
---