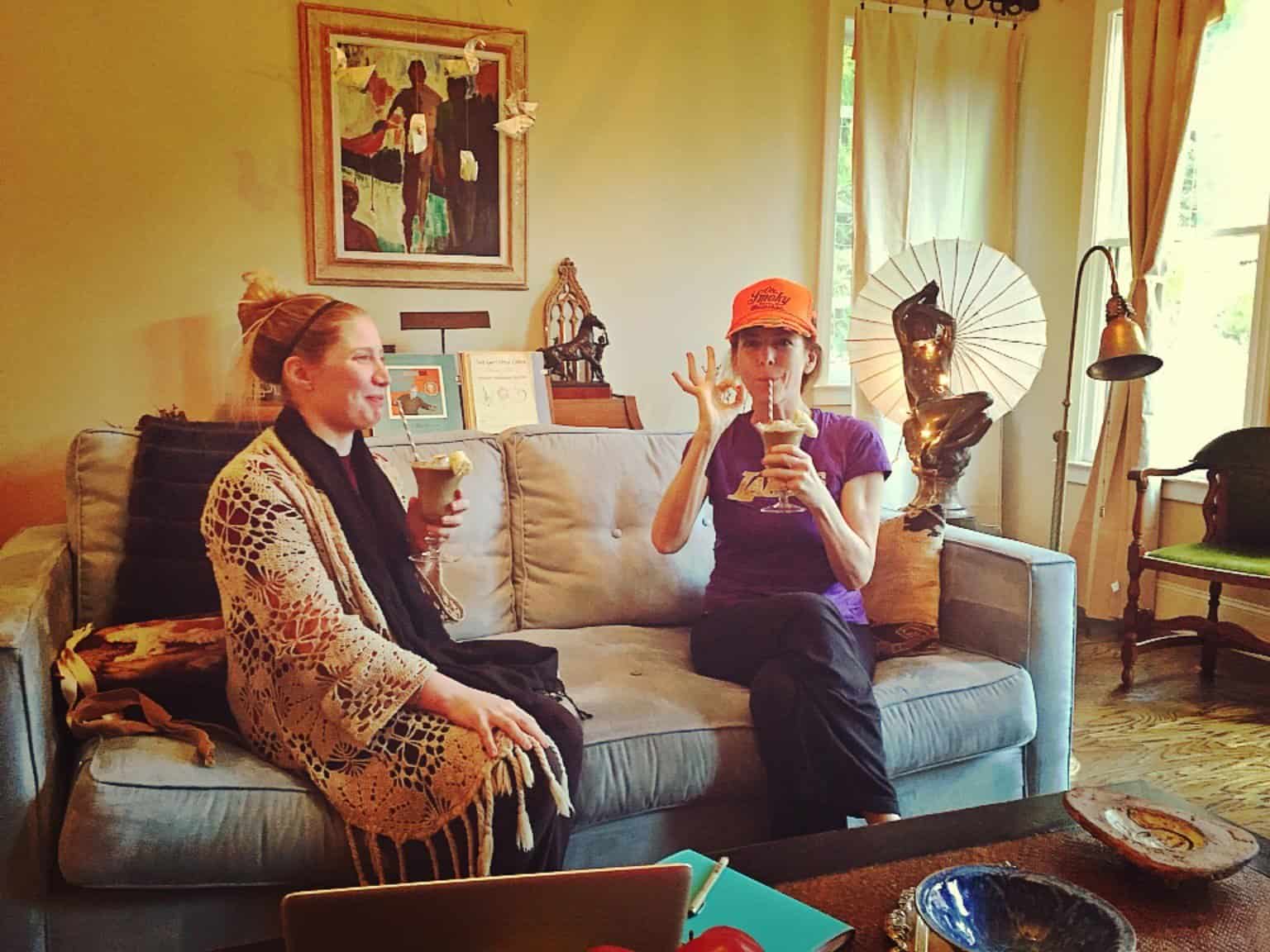 I LOVE chocolate, but I hate the guilt trip I get after I eat it. So, it inspired me to do a little research and what I discovered was the golden ticket to happiness. I found out I can indulge in chocolate delight and it can be healthy and good for me!! Who would have ever guessed that my weakness could be transformed into a beneficiary treasure! I've learned that sweet treats are not bad at all when made with nutrient foods that are good for you! YOU HEAR THAT LADIES? We can listen to our sweet tooth with pride!
Here is the TOP SECRET ingredient every woman dreams to get her hands on:
Dun dun dun….drum roll please!......RAW CACAO. This ingredient will become your best friend and let me tell you why!
Cacao has antioxidants and natural chemicals called flavonoids, which promote general health and can help with lowering your risk of certain diseases.
These same antioxidants have benefits for your cardiovascular system by blocking LDL oxidation, which prevent plaque formation, improving circulation and lowering your risk of heart disease.
It's also a great source of fiber!
So, now that we have cracked the code to healthy sweets, here is a recipe for a vegan chocolate milkshake that is going to rock your socks off! I made it the other day and it is simply divine!
Avocado Chocolate Milkshake with Coconut Whipped Cream
Ingredients:
1 avocado
1 banana
1 cup dates
2 tablespoons cacao powder or 1 large scoop Vega chocolate protein powder
1-2 cups vegan milk (I used almond milk)
1-2 cups ice
Whipped coconut cream:
1 can coconut milk, left in the fridge or freezer overnight
Bean from 1/2 vanilla pod or organic vanilla extract
1 tablespoon of agave nectar or honey
To make the milkshake: blend all the ingredients until smooth, adding as much vegan milk and ice as needed to make it the consistency you desire. Remember fight the temptation to drink it right then and there, you have to make the whipped cream!
To make the whipped cream: take the can out of the fridge - DON'T SHAKE IT! Open it gently and scoop off the solid fat that has settled on the top and don't use the liquid. Put it in a bowl and use a mixer to whip it to the perfect fluffy masterpiece. Add the vanilla and your choice of sweetener and TADA, WHIPPED CREAM! Add it on top of your milkshake and if you're feeling really creative add a banana slice to the top of the glass.
Last Step: ENJOY and SAVOR each sip!!!!
I hope you rejoice in praise after you try out this recipe for yourself, I know I did! Let's make a toast to eating healthy while still enjoying all the sweet things in life!
---