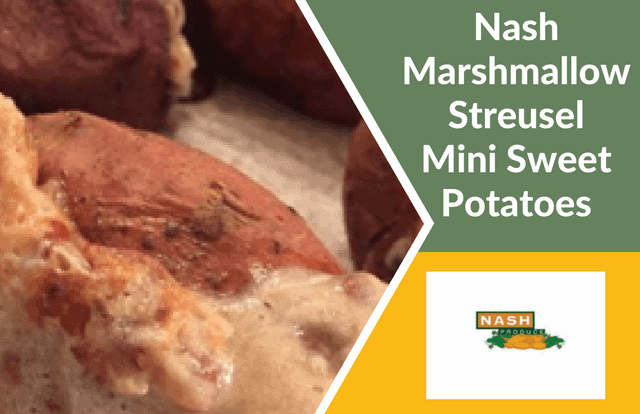 This month it's about making something quick and fun, but most importantly, getting the kids involved in the kitchen! We all know that this is not always so easy to acomplish, but have no fear! Mr. Yam's Steamable Sweets mini sweet potatoes makes it possible to not only do something fun and quick, but to make something that is also good for them, too! Yes, you can make something quick and delicious with the kids, too! How?
MR. YAM'S MARSHMALLOW STREUSEL STUFFED SWEET POTATOES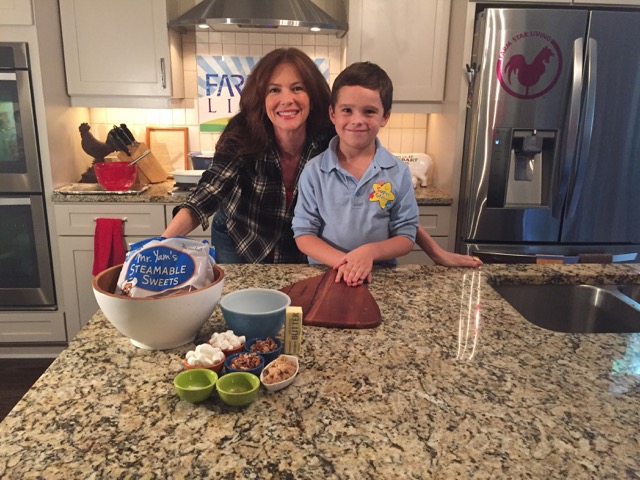 Ingredients:
2 bags of Mr. Yam's Steamable Sweets Petite Sweet Potatoes
3/4 cup (11/2 sticks) unsalted butter, at room temperature
3/4 cup light brown sugar
3/4 cup all-purpose flour
1/4 teaspoon ground cinnamon
1/4 teaspoon salt
1 cup toasted pecan pieces
1 cup miniature marshmallows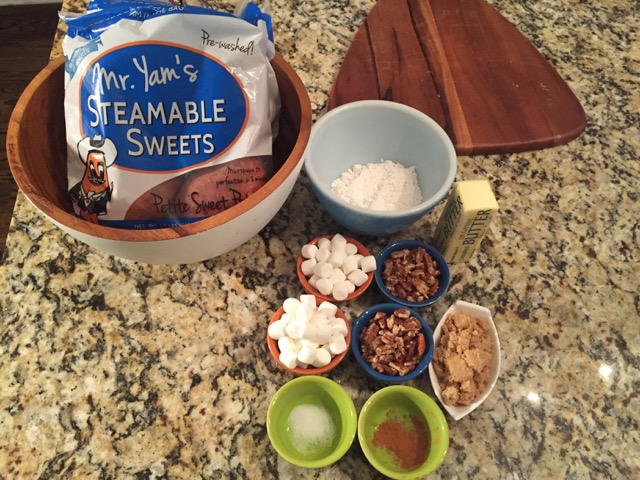 Directions:
Preheat the oven to 400 degrees F
Put Mr. Yam's Steamable Sweets Petite Sweet Potatoes in the microwave for 8 Minutes. (One bag of Mr. Yam's Steamable Sweets at a time.) CAUTION: Bag will be HOT! Make sure you let each bag cool down for about 1-2 minutes before touching!
In a large bowl, mix the butter, brown sugar, and flour together until it's crumbly-looking. Add the cinnamon, salt, pecans, and marshmallows; fold the streusel topping together to combine.

Slice the sweet potatoes lengthwise down the center and push the ends towards the middle so it opens up. Stuff the sweet potatoes generously with the streusel topping and return to the oven. Bake for another 15-20 minutes, or until the topping is bubbly and brown.
For more great recipes, please visit Nash Produce - the sweet potato experts of North Carolina!
---