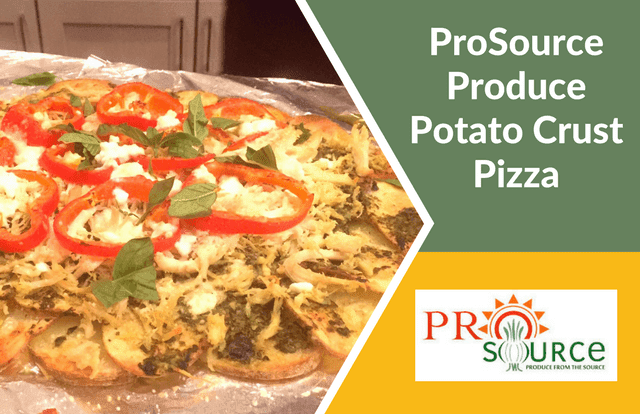 Ok, busy Moms – and Dads! We have a recipe that is healthy, gluten-free and that will be fun for the kids! The pizza crust is made of potatoes, so it is not only delicious and good for you, but fun to make! Round up the kids and get them in the kitchen. Feel free to make each one create their own individual pizza with their own toppings, or just make one big one as we did. You can't go wrong either way! We're using ProSource Produce potatoes, and we loved the flavor and how great this crust tasted. Ready to try it yourself? Ok, then. Let's get cookin'!
Potato Crust Pizza Recipe!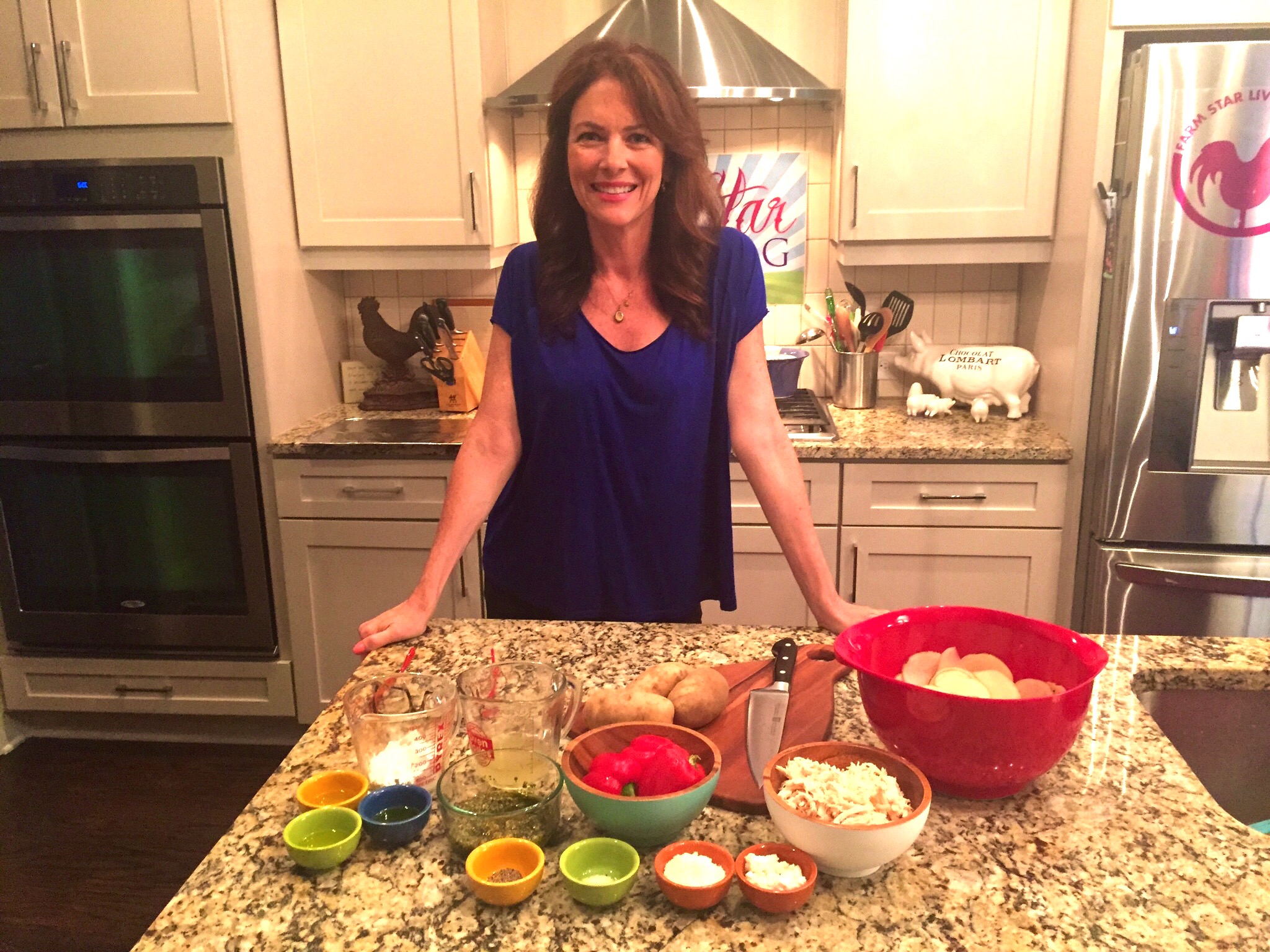 Ingredients:
1 teaspoon salt
1 teaspoon freshly cracked black pepper
4 tablespoons cornstarch
1 1/2 pounds Idaho® potatoes (about 4 medium), scrubbed
3 tablespoons extra virgin olive oil, divided
1/4 cup beef or chicken broth
1/3 cup prepared basil pesto
1 cup cooked, shredded chicken
1 red bell pepper, seeded and cut into rings
4 ounces crumbled reduced-fat feta cheese
1/4 cup grated Parmesan cheese
8 - 10 fresh basil leaves, torn into pieces
Directions:
Preheat oven to 400° F. In a small bowl, stir together the salt, pepper and cornstarch; set aside. Using a food processor or mandoline, slice potatoes very thinly and place them in a large mixing bowl. Sprinkle half of the cornstarch mixture over the potato slices; toss the potatoes, then sprinkle them with the remaining cornstarch mixture.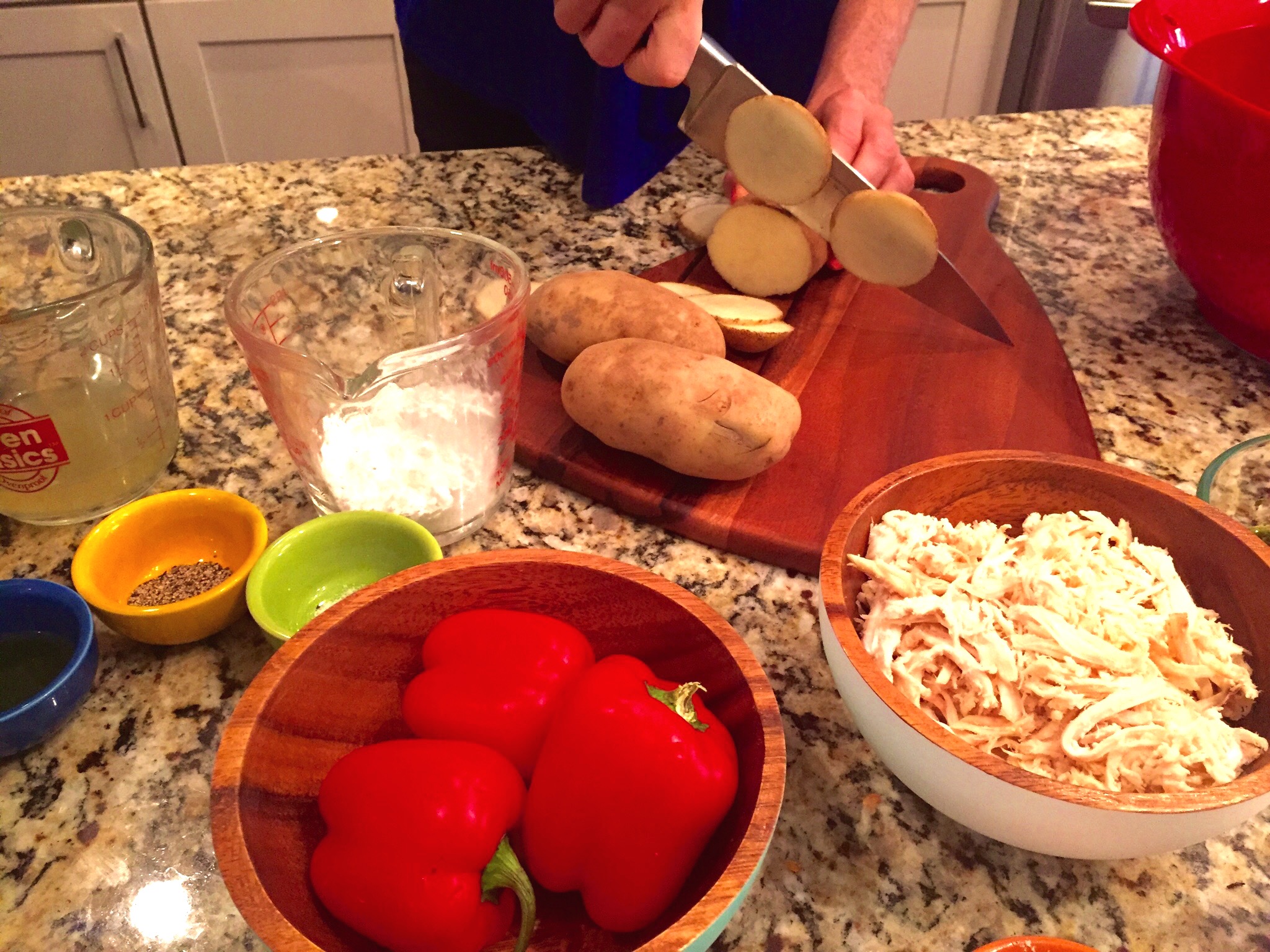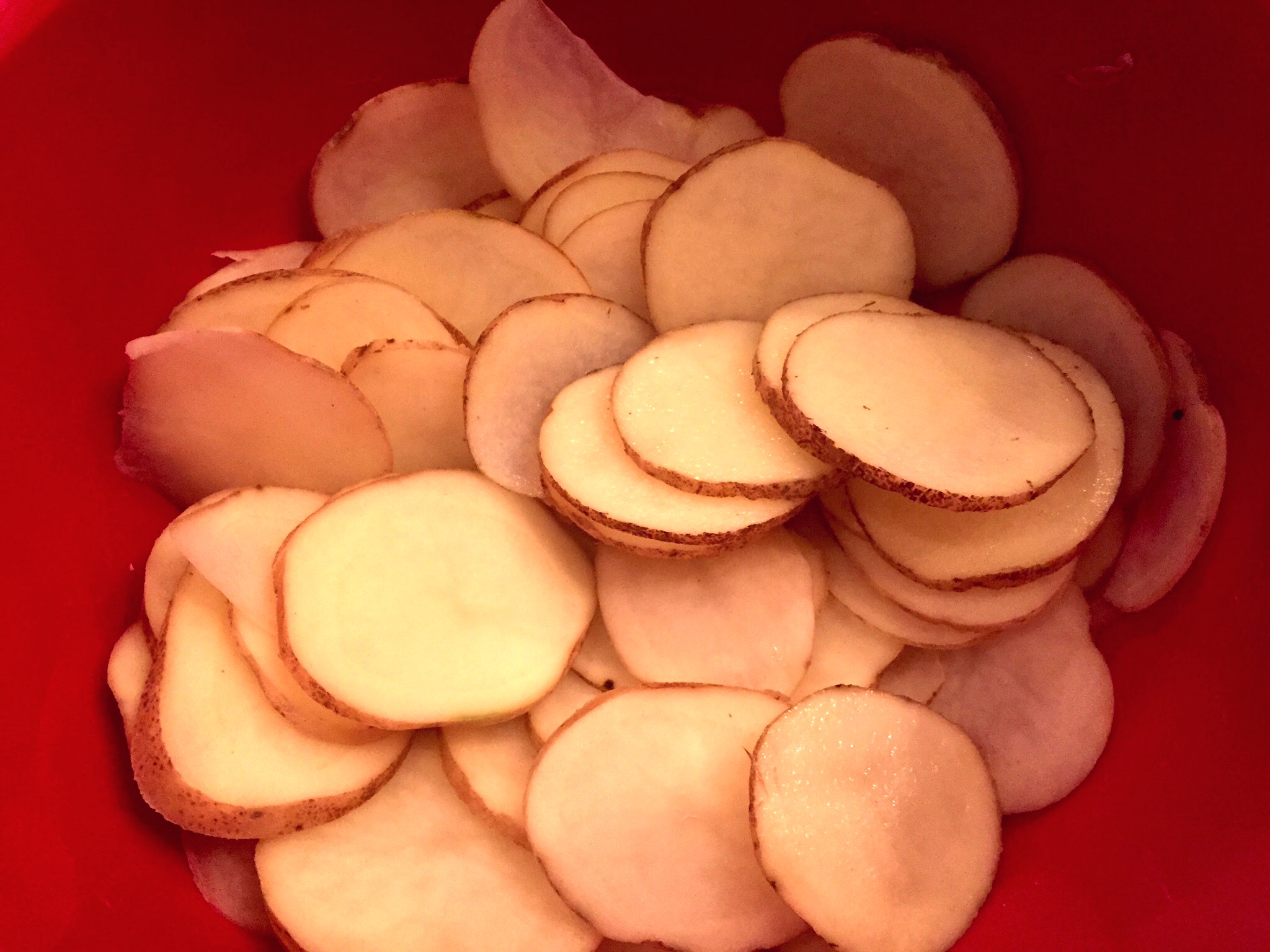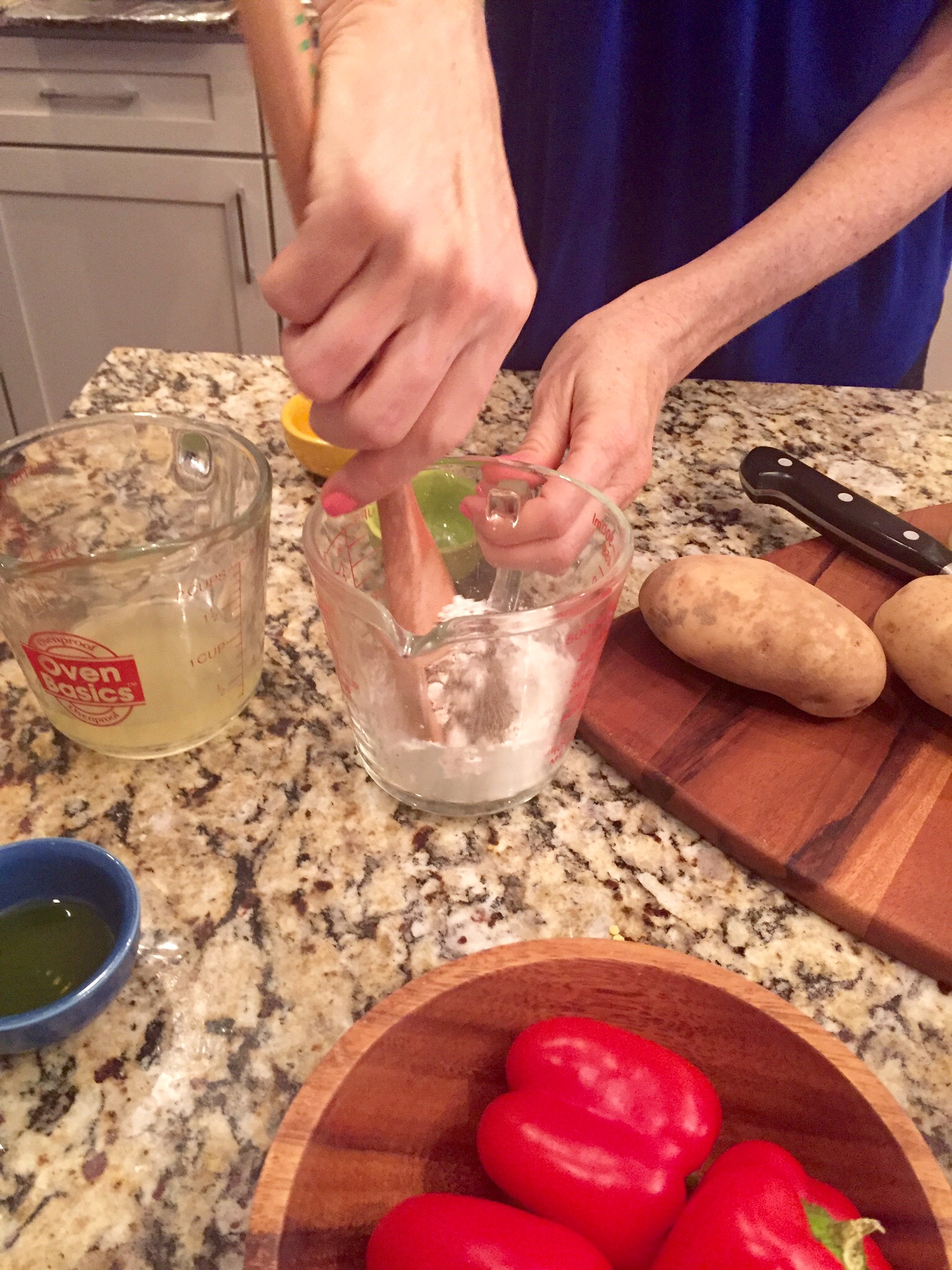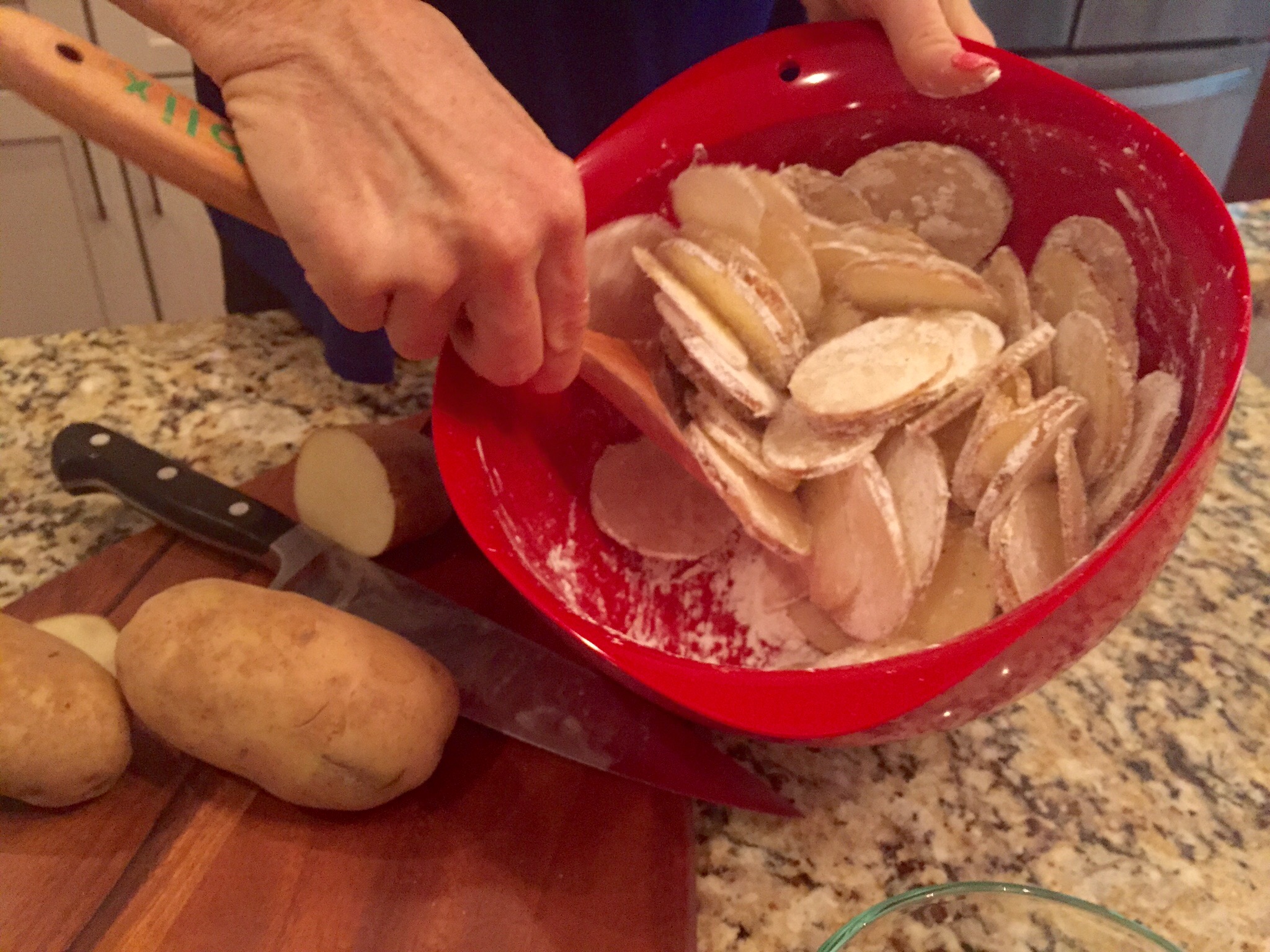 2.Brush 1 tablespoon of the olive oil over a 12-inch round pizza pan. Layer the potatoes on the pan, overlapping the slices in concentric circles (cover the pan completely). Sprinkle the potatoes with the broth, brush them with the remaining oil, then press the potatoes down firmly with your clean hands to compact them into a crust. Move the oven rack to its lowest position, and bake the potato crust for 20 to 30 minutes, or until edges are browned and potatoes are tender.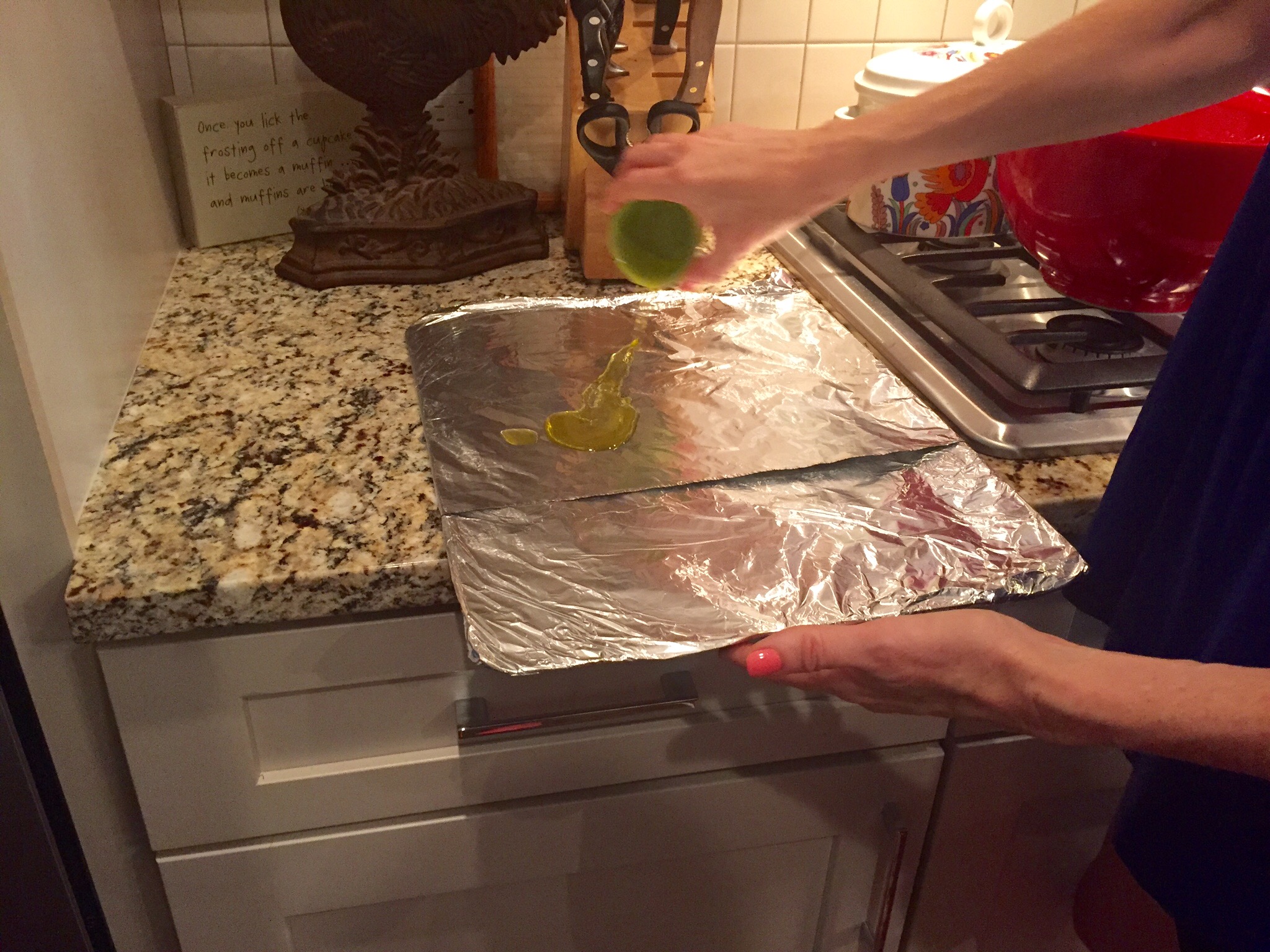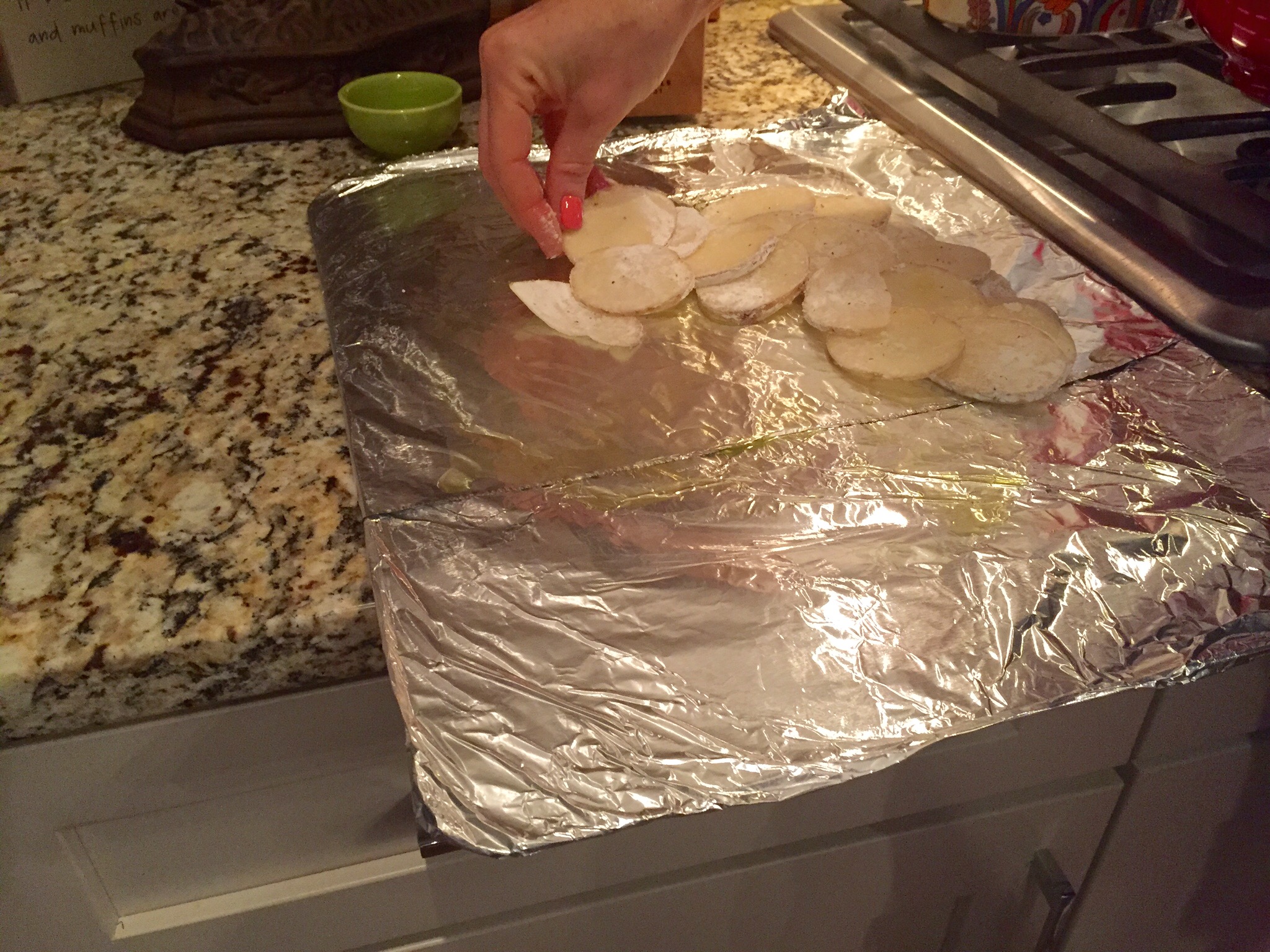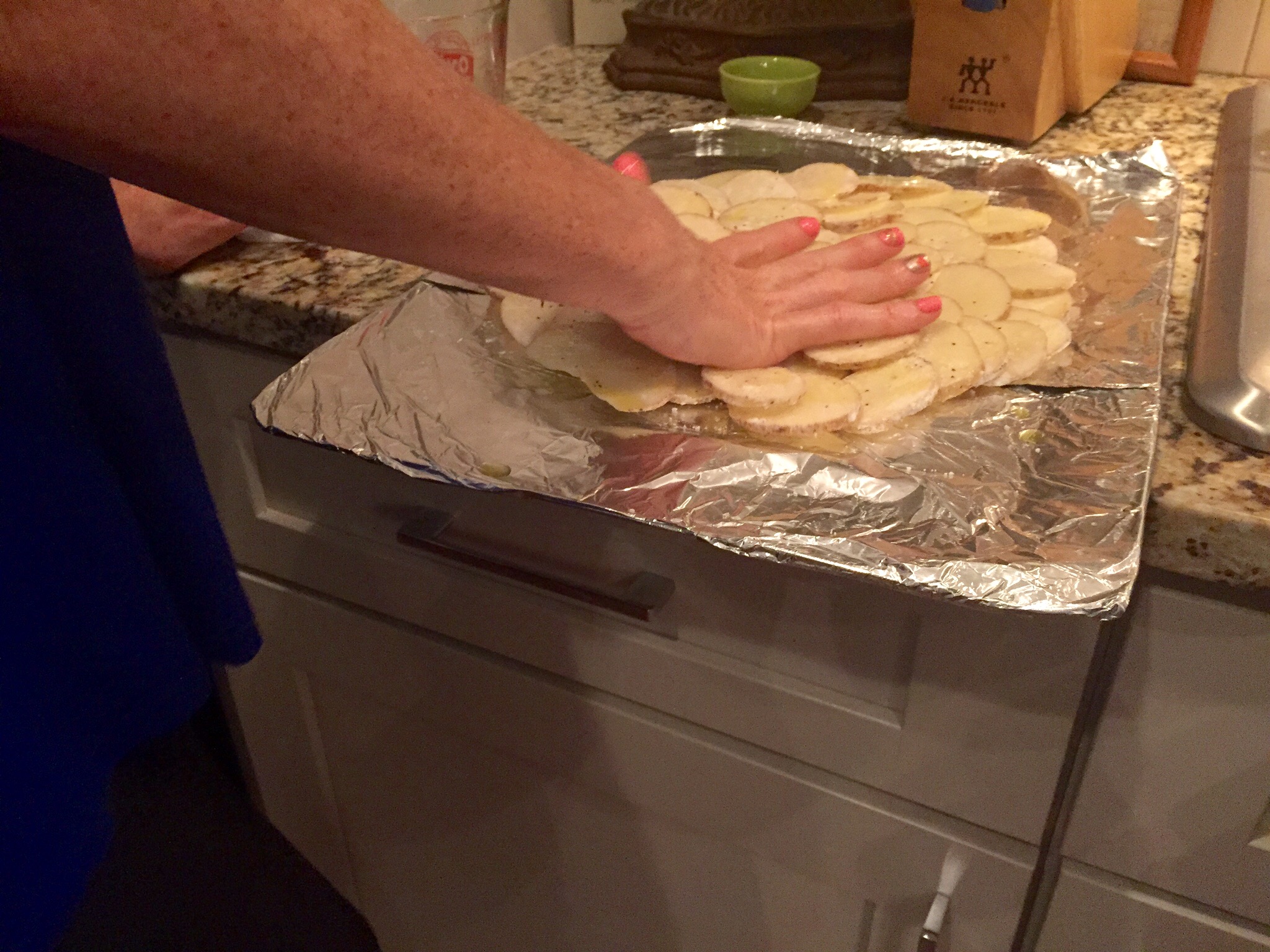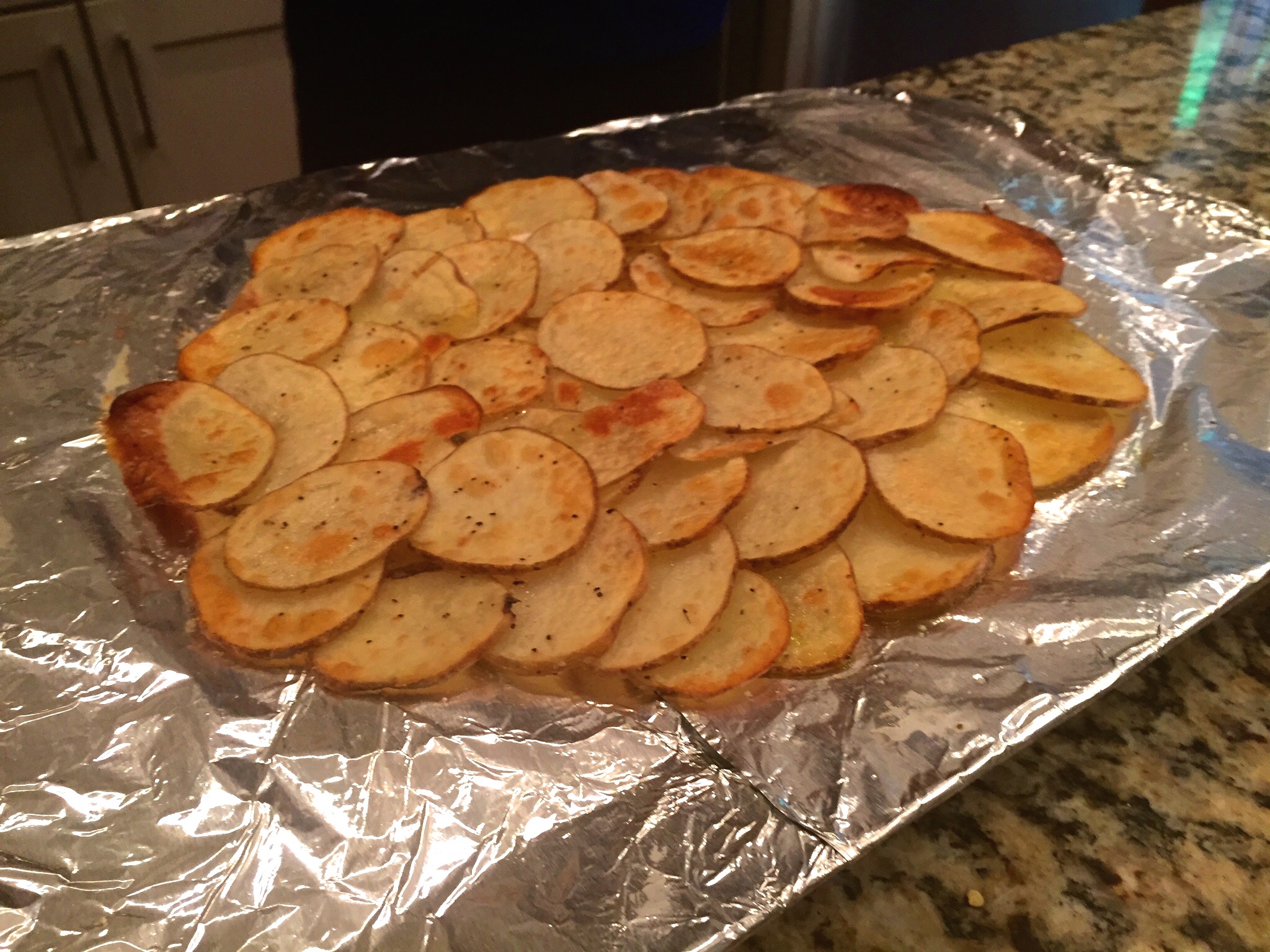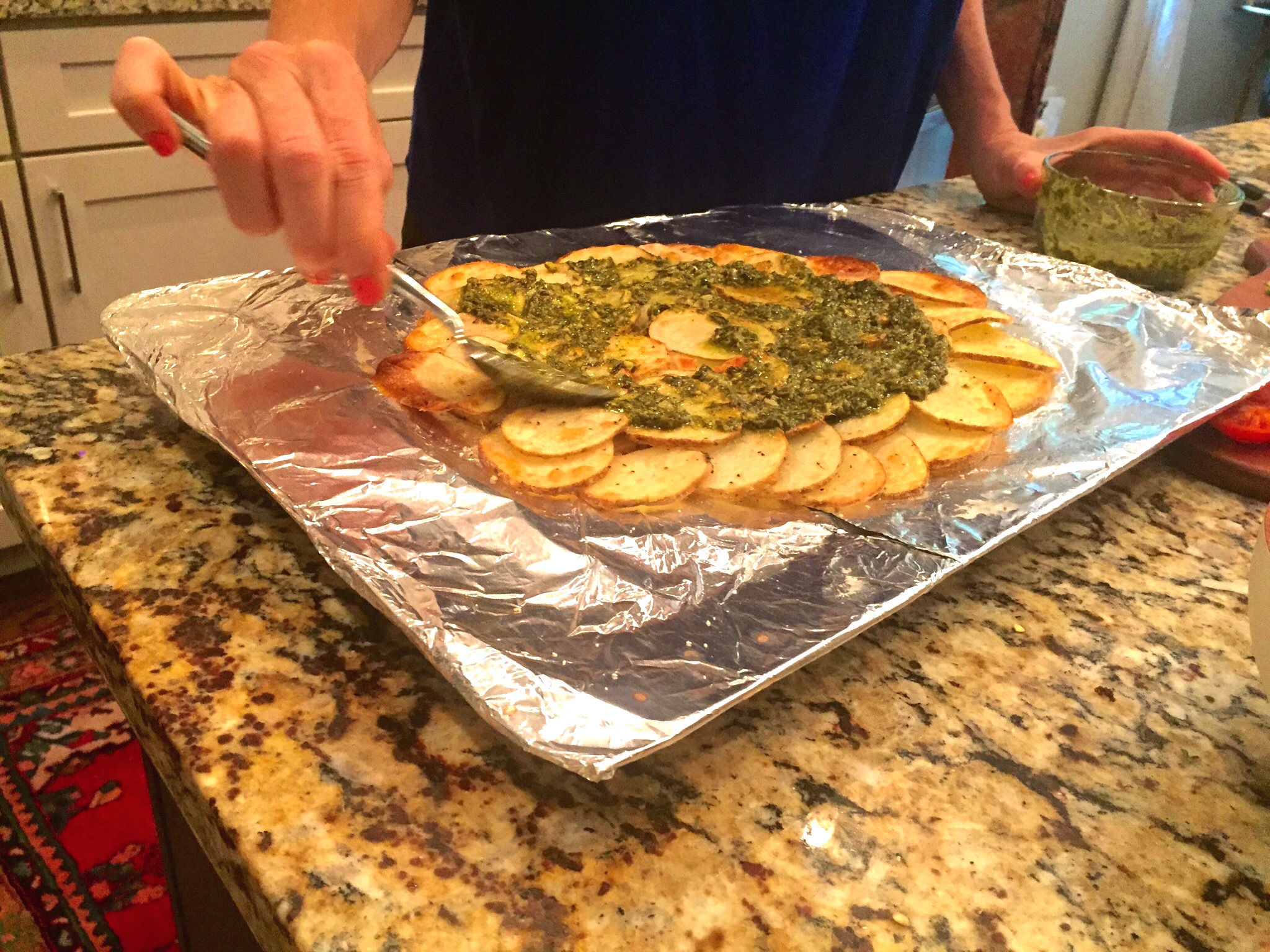 3. Remove the potato crust from the oven and spread the pesto over the potatoes using a rubber spatula. Top the pizza with the cooked chicken, pepper rings, feta and Parmesan cheese. Return the pizza to the oven for another 10 minutes, or until feta is softened and the pizza is heated through. Remove from the oven, sprinkle with basil and cut into wedges. Use a spatula to loosen the potato crust from the pan.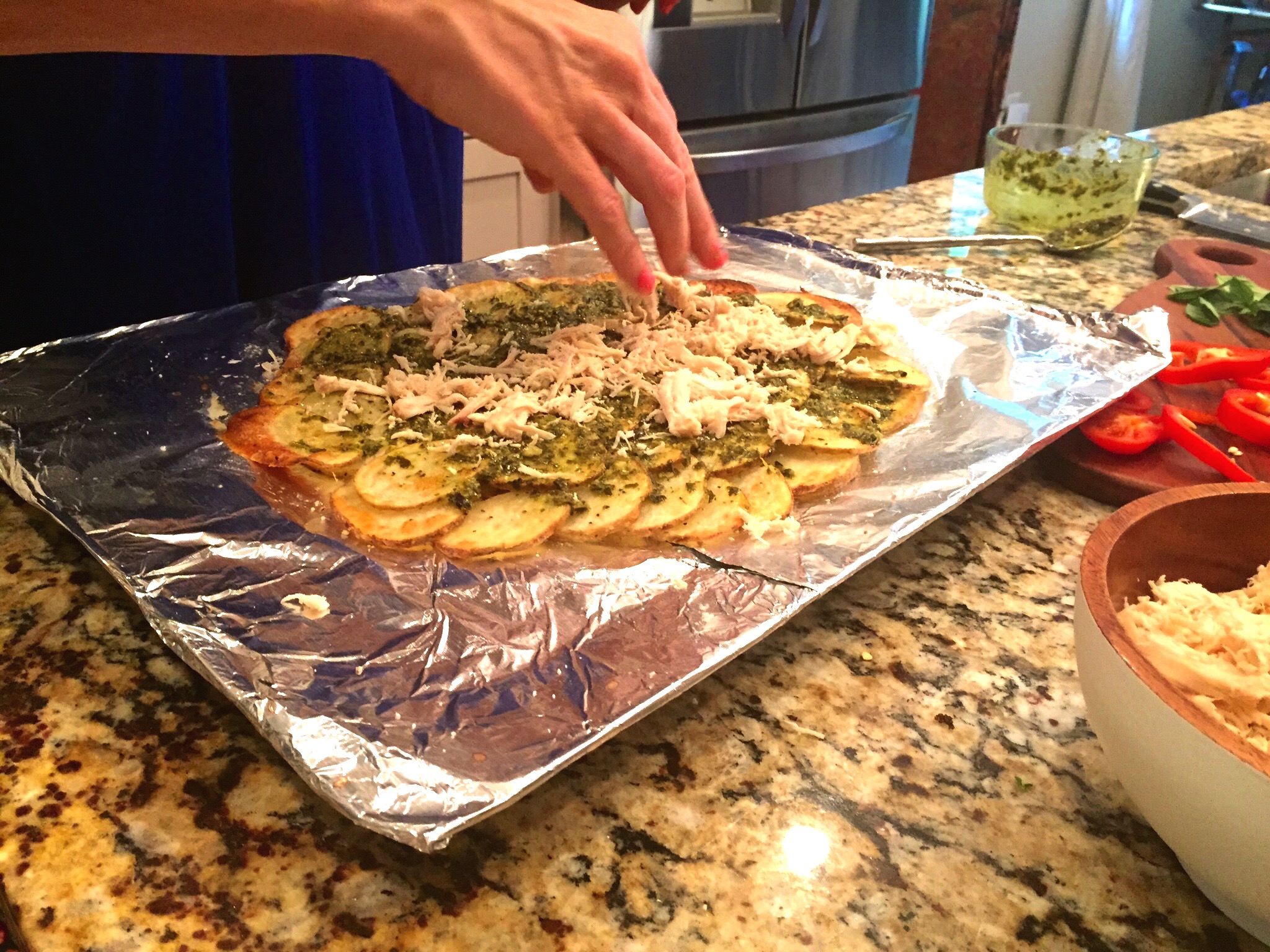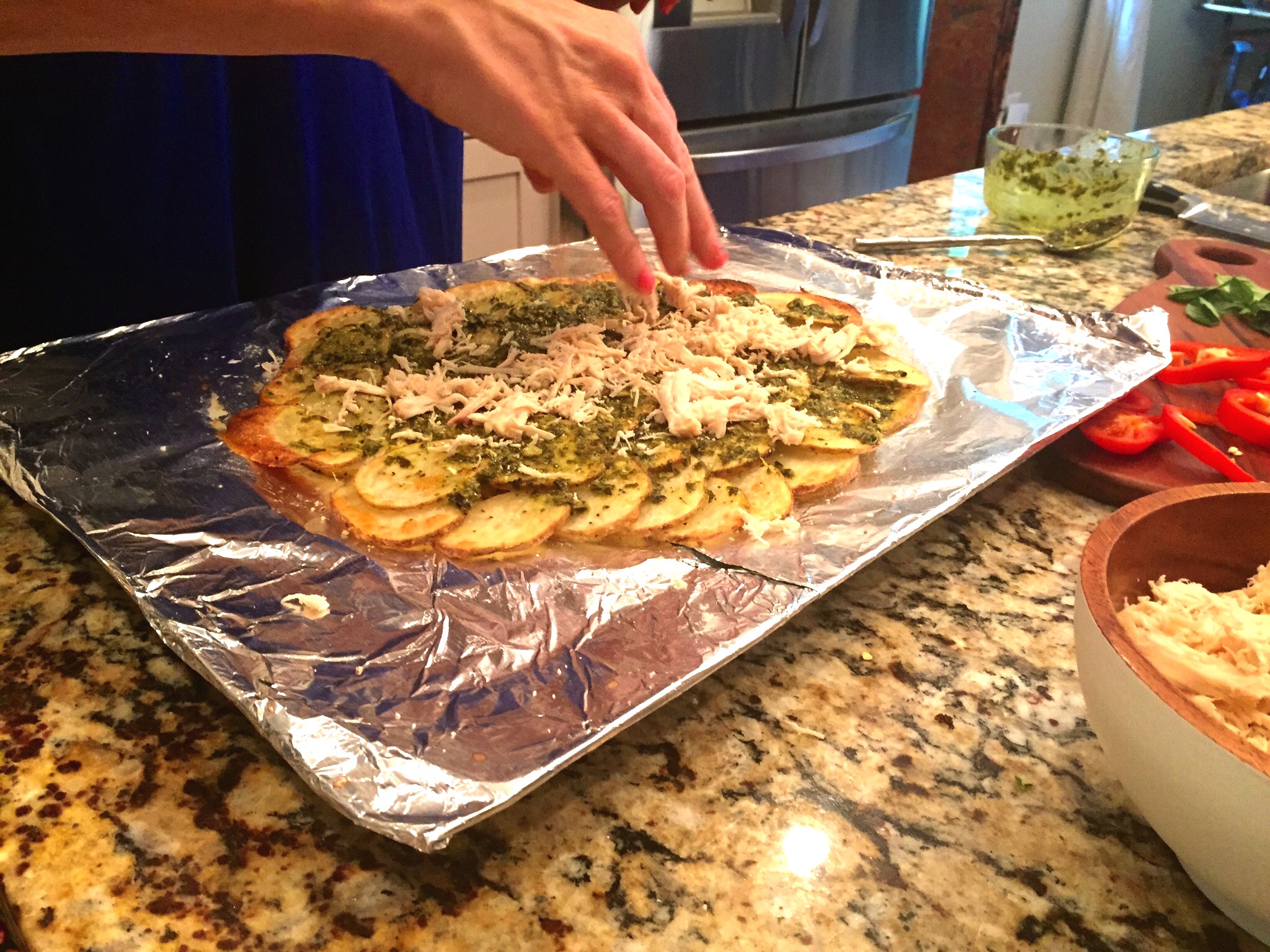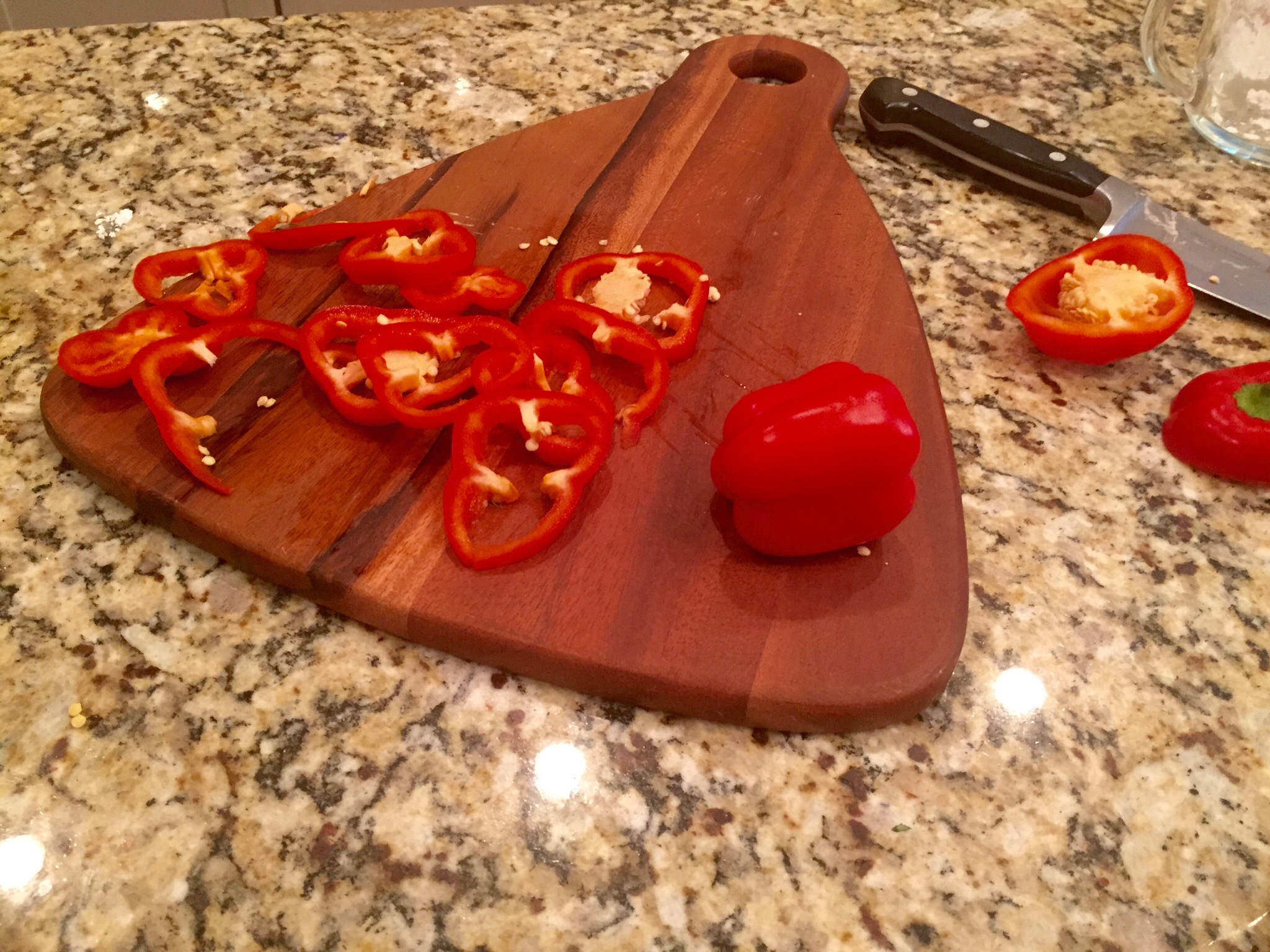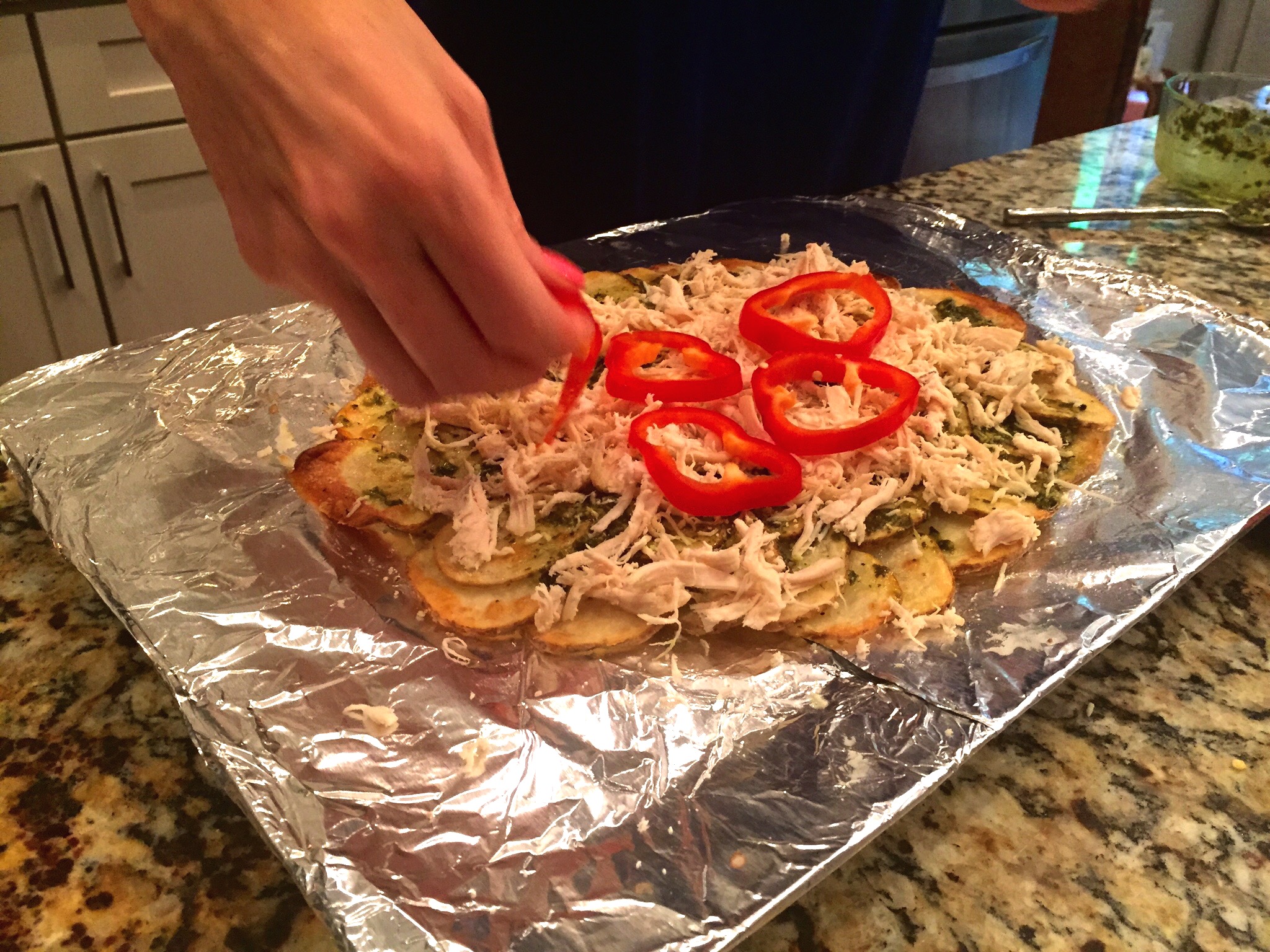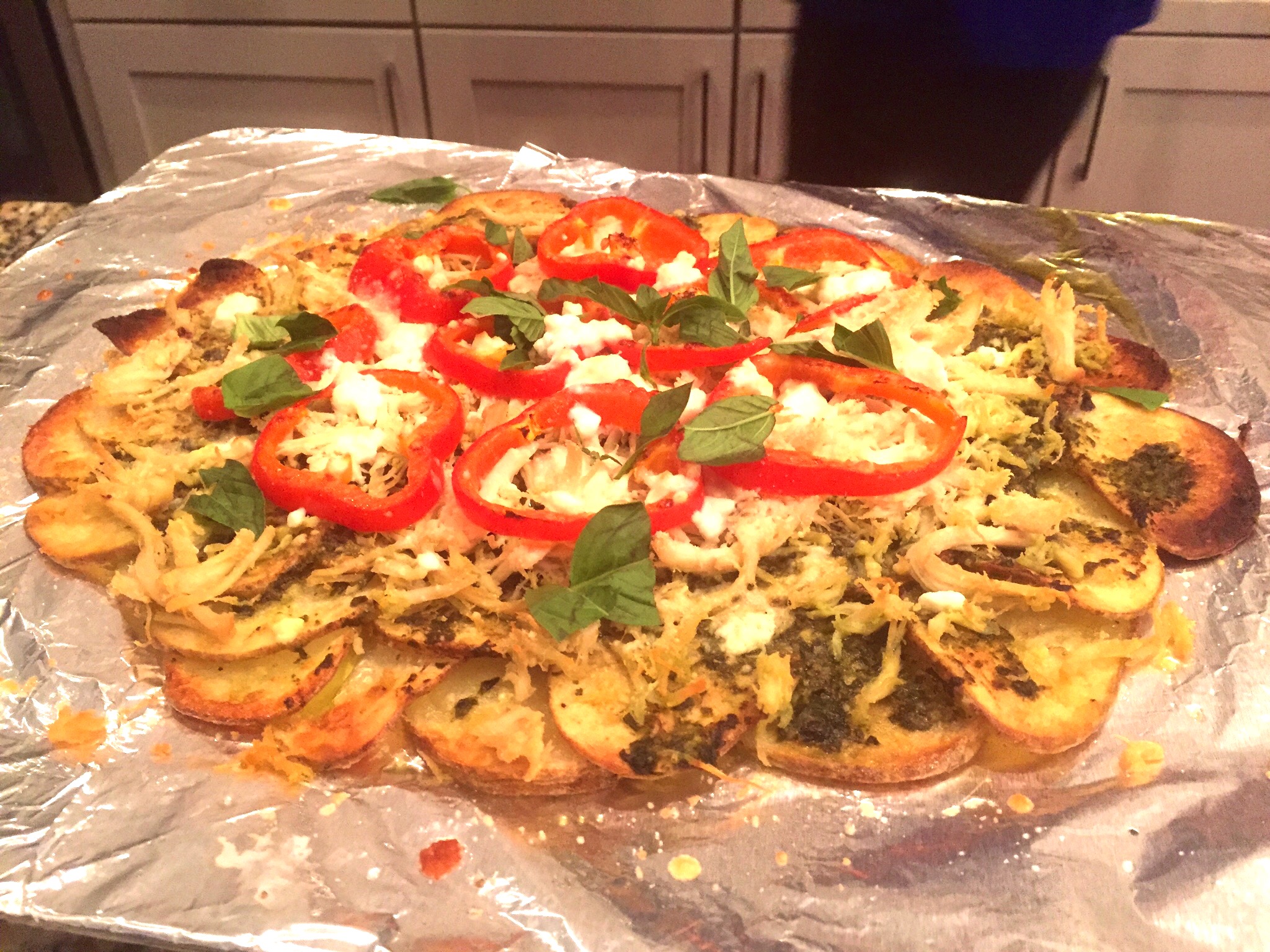 Ta- da! Enjoy this healthy recipe with the kids! It's really good and healthy, too! For more great recipes visit www.prosourceproduce.com and Idaho Potatoes!
---