Thai Grilled Klondike Kabobs Recipe
Ingredients
1 bag Klondike Rose Potatoes
1 Tbsp. creamy peanut butter
1/2 cup soy sauce*
1/2 cup lime juice
1 tsp. brown sugar
2 Tbsp. curry powder
2 cloves garlic, minced
1 tsp. hot pepper sauce
6 chicken breasts, boneless, skinless
Onion, large chop
Carrots, sliced
Red, Yellow, and Green Bell Peppers, large chop
Parsnip, sliced
*Use Gluten Free soy sauce for GF version
Directions
1. Soak wooden skewers in water for 30 minutes to overnight. This will prevent them from burning.
2. Combine the peanut butter, soy sauce, lime juice, brown sugar, curry powder, garlic and hot sauce into a marinade and set aside.
3. Cube chicken into 1- 11/2 inch pieces and place marinade; toss to coat. Refrigerate for 1-3 hours. Preheat your grill to a high heat (approximately 375? F).
4. Chop vegetables into 11/2 inch chunks. Potatoes can be left whole, because they are small.
5. Remove chicken from marinade, and set marinade aside. Thread chicken and vegetables onto skewers, leaving 1/4 inch between each piece.
6. Grill the kabobs, basting with reserved marinade, for approximately 10-15 minutes on each side or until the chicken (should reach 165°F and no longer be pink) and potatoes are cooked through. Discard any remaining marinade. Serve kabobs while hot. Enjoy!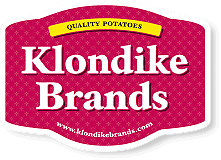 https://www.farmstarliving.com/potandon-thai-grilled-kabobs