Coconut Curry Stir Fry Kit with Chicken & Quinoa Recipe
INGREDIENTS:
Taylor Farms Coconut Curry Stir Fry Kit

1 Cup Cooked Quinoa

1/2 lb Boneless Skinless Chicken Breast - Cubed

1 tbsp Canola Oil (added twice)

1 15 oz Can Crushed Tomatoes - Drained

Optional:

2 tbsp fresh Cilantro
DIRECTIONS:
In a pot, add 2 cups water and 1 cup quinoa. Bring to Boil and simmer for 15 minutes.

Begin with a pan set to medium / high heat with 1 tbsp of olive oil and sautй your protein until fully cooked. Set protein aside.

To the same pan, add Taylor Farms Coconut Curry Stir Fry Kit, Crushed Tomatoes, and cook for five minutes. Add Coconut Curry Sauce.

Serve over cooked quinoa and top with cilantro. For spice, serve with crushed red pepper, fresh jalapeсos, or chili paste.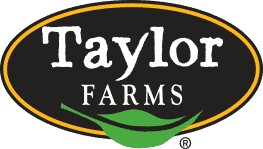 https://www.farmstarliving.com/taylor-farm-teriyaki-stir-fry-kit-chicken-quinoa