Glorys® Spaghetti Squash Recipe
Instructions:
Preheat oven to 375° F.

Using a large knife, carefully slice off the stem end of the squash. Follow by cutting the squash in half, lengthwise. With a large spoon, gently scoop out the seeds and membrane from inside each squash half until the surface is clean and all seeds are removed.

Brush the cut sides of each squash using 1 tbsp. olive oil. Season to taste with salt and pepper.

Place each squash half cut side down

on an aluminum-foil-lined baking sheet. Bake at 375° F for 30-35 minutes, or until you can easily pierce the skin of the squash with a fork. Remove from oven, allow to cool.

Heat the remaining 1 tbsp. olive oil in a medium skillet over medium heat. Add

Peri & Sons Farms Onion and sautй for 4-5 minutes. Stir in garlic and cook for 2 more minutes, stirring occasionally. Add NatureSweet® Glorys® tomatoes and cook for 5 more minutes. Remove from heat, and stir in basil and parsley. Season to taste with salt and pepper.

Once the squash is cool enough to handle, use a fork to shred the meat of the squash. It will come away from the skin easily and resemble spaghetti noodles. Evenly distribute the squash noodles inside each squash shell.

Pour half the tomato mixture into each squash shell, and spread out to even thickness. Top each squash shell with the shredded cheese, and bake cut side up at 375° F for 8-10 minutes, or until cheese melts.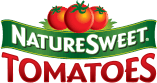 https://www.farmstarliving.com/naturesweet-glorys-spaghetti-squash