Constellation™ Tomato Tart with Spinach Recipe
Ingredients:
For the topping:
For the filling:
1 cup part-skim ricotta cheese

2 eggs, beaten lightly

1/4 cup mozzarella, grated

1/2 cup salted butter, chilled

1 cup baby spinach, tightly packed

1/2 cup panko breadcrumbs
Directions:
Make refrigerated pie crust according to package directions; set aside to cool.

In a medium bowl, mix halved tomatoes, olive oil, thyme, garlic, salt and pepper. Set aside.

In a food processor, add ricotta, eggs, butter, mozzarella and spinach. Pulse until blended, 1-2 times. Add panko breadcrumbs, and pulse until completely blended.

Spread ricotta mixture over tart shell to desired level, leaving room for tomatoes (about two cups).

Top tart with tomato mix, and press down lightly.

Bake on baking sheet in oven at 365° F for 25-35 minutes until bubbly and golden. Remove, and let tart cool on baking sheet for at least 10 minutes and up to 2 hours before serving. Makes one 9-inch tart.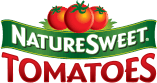 https://www.farmstarliving.com/constellation-tomato-tart-spinach-2