D'Noir™ Prune & Brie Bites Recipe
D'Noir Prune & Brie Bites:
Ingredients:
Pre-made mini Phyllo Cups

1 cup, Sunsweet® D'Noir Prunes, chopped

1/2 Cup Red Wine

4 Sprigs Fresh Thyme

1/3 Cup Walnuts, chopped

1 wheel Brie Cheese

1 1/2 tsp Balsamic Vinegar

Salt and pepper
Directions:
Preheat oven to 350 F

Add chopped D'Noir prunes, red wine, thyme sprigs, and balsamic vinegar to a small saucepan and bring to a boil. Lower heat and simmer for 5 minutes.

While dates simmer, add phyllo cups to a lined baking sheet.

Slice wax from the top of Brie Cheese wheel. Add a teaspoon of Brie Cheese to the bottom of each phyllo cup.

Remove dates from heat, discard thyme sprigs, and add chopped walnuts. Mix to combine.

Add a heaping teaspoon of date mixture on top of the Brie cheese in each phyllo cup.

Bake for 5 minutes, until cheese is melted and cups are warm.

Remove from the oven and top warm D'Noir Prune & Brie Bites with light dusting of salt and pepper. Option to top with maldon flaky salt rather than table salt. Lightly garnish with thyme leaves and serve warm.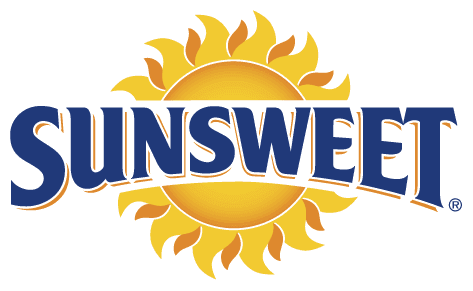 https://www.farmstarliving.com/dnoir-prune-brie-bites