Taylor Farms Teriyaki Stir Fry Kit with Chicken & Rice Recipe
Ingredients:
1 lb Chicken Tenderloins - cut into cubes (you will have leftovers for another stir fry kit!)

2 tbsp Canola Oil

1 tbsp Minced Garlic

1 tbsp Minced Ginger

1/2 tbsp Sesame Oil

1 tbsp Soy Sauce

2 cups Cooked Rice (for a little extra flavor, add some rice wine vinegar to your rice!)
Directions:
Cook the rice according the the directions on the bag.

Heat 1 tbsp of canola oil in a pan. Add the chicken, garlic, ginger, and sesame oil. Cook for about 5 minutes or until chicken is cooked through. Add the soy sauce and toss to coat.

Wipe out your pan and heat up the 2nd tbsp of canola oil. Add the veggies from the stir fry kit and cook about 5 minutes stirring frequently. Add the teriyaki sauce from the stir fry kit and toss to coat.

Divide rice between 2 plates and top with your teriyaki veggies and ginger soy chicken.

Enjoy!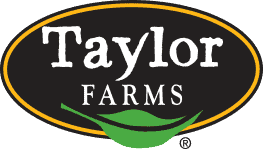 https://www.farmstarliving.com/taylor-farms-teriyaki-stir-fry-kits-chicken-rice