Avocado Cup Cobb Salad Recipe
Ingredients:
1 grilled chicken breast
romaine lettuce leaves, washed
1-2 hard boiled eggs cut into wedges
cocktail-sized tomatoes cut into wedges
3 slices of crispy bacon
fresh corn kernels
blue cheese crumbles
enough blue cheese dressing to fill the avocado
MissionPeruvian Avocados , halved, seeded and shell removed
Directions:
Loosely arrange whole or torn romaine leaves, grilled chicken breasts, hard boiled egg wedges, tomatoes, bacon, corn, and sprinkle half the blue cheese crumbles.
Place half of the avocado on the plate an fill the cavity with dressing. Sprinkle the rest of the blue cheese crumbles and sprinkle with salt & pepper, if desired. Enjoy!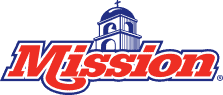 https://www.farmstarliving.com/avocado-cup-cobb-salad