Shrimp Ceviche with NatureSweet® Glorys® Recipe
Ingredients:
4 cups NatureSweet® Glorys® tomatoes, cut into 1/8
3 pounds medium-size raw shrimp, peeled and deveined, rough chop
8 limes, juiced
4 lemons, juiced
1 cup cilantro, chopped
2 serrano peppers, seeded and finely minced
1 cucumber, peeled and diced
1 small red onion, diced
1/2 cup celery, diced
3 tbsp. tomato sauce
2 large avocados, diced
Salt and pepper to taste
Instructions:
Place chopped shrimp on bottom of shallow glass baking dish. Pour lemon and lime juice over the shrimp, cover and refrigerate for 3 hours. The citrus juice will cook the shrimp.
Toss gently with remaining ingredients and refrigerate one more hour or longer.
Enjoy with tortilla chips or as a topper for grilled fish!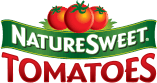 https://www.farmstarliving.com/shrimp-ceviche-naturesweet-glorys