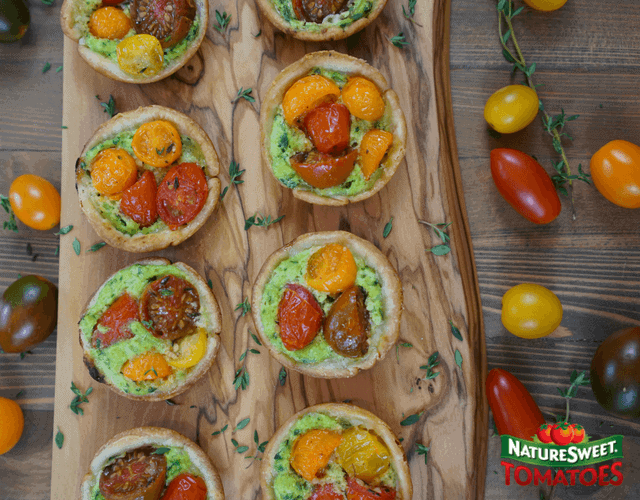 We all have our go-to recipes during the holidays, and this recipe with NatureSweet® Constellation Tomatoes is definitely one of our new favorites! It's simple to create and full of color for a merry and bright holiday table. We love this recipe as an appetizer, but it makes a wonderful side dish as well! Make a few or make a ton, they're sure to disappear and satisfy your guests and family.
Check out the video for step-by-step instructions: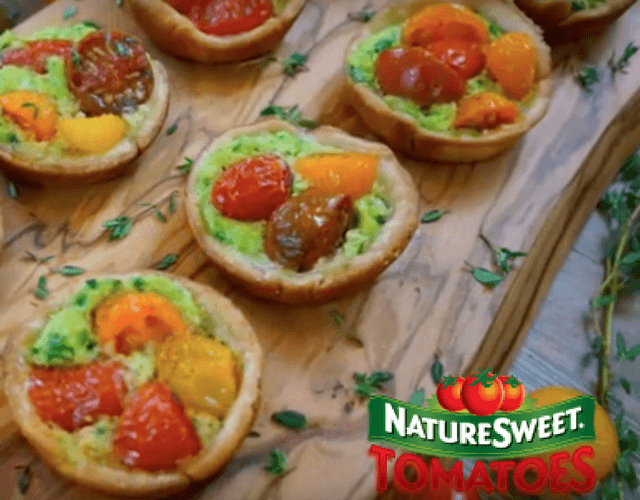 TIP: Make a large pie tart or use a cookie cutter to create mini-tarts in a muffin pan!
Ingredients:
1 pkg. refrigerated pie crust, prepared according to one crust pie directions.
For the topping:
2 cups NatureSweet Constellation tomatoes; halved
2tbs extra virgin olive oil
1 tbs. fresh thyme; minced
2 cloves garlic; minced
Salt and pepper to taste
For the filling:
1 cup part skim ricotta cheese
2 eggs, beaten lightly
1/4 cup mozzarella, grated
1/2 cup salted butter; chilled
1 cup baby spinach, tightly packed
1/2 cup panko bread crumbs
Directions:
1. Make refrigerated crust according to package directions, set aside to cool.
2. In a medium sized bowl, mix halved tomatoes, olive oil, thyme, garlic, salt and pepper. Set aside.
3. In a food processor, add ricotta, eggs, butter, mozzarella and spinach. Pulse till blended, 1-2 times. Add panko bread crumbs, pulse till completely blended.
4. Spread ricotta mixture over tart shell to desired level leaving room for tomatoes. (About two cups)
5. Top tart with tomato mix, press down lightly. Bake on baking sheet at 365 degree oven for 25 - 35 minutes till bubbly and golden. Remove, let tart cool on baking sheet for at least 10 minutes up to 2 hours before serving. Makes one 9 inch tart. Serves 6-8.
Prep time: 20 minutes
Tart shell cook time: 10-12 minutes
Tart filled cook time: 25-35 minutes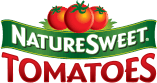 ---