Press Releases
Featured Radio Mention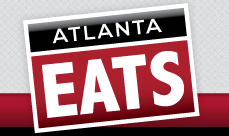 Mara Davis and Mary Blackmon - January 2017
Farm Star Mary talks with Atlanta Eats' Mara Davis about her business growth, farmer enpowerment, her passion & her upcoming event -
Farm Star Living Product Harvest
.
Read More
Press Radio Mentions
Mary Blackmon with Farm Star Living, Angie Reese with Accurate Protection, and Raven Sampson with The Smart Data

Celebrate the Farm to Table Movement

Mary Blackmon discusses her new Farm Star Living App and business

Meet Mary Blackmon, Farmer & Founder of Farm Star Living

Radio Interview with Mary Blackmon, Founder of Farm Star Living
Featured Press Mention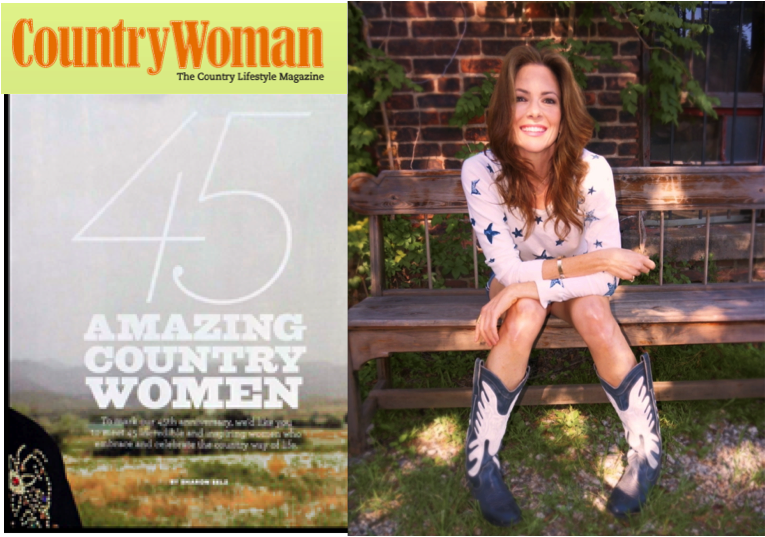 Country Woman Magazine
recently included Mary Blackmon in their "45 Amazing Women in Country" Anniversary Issue. See what they had to say about Mary and her passion for promoting farmers and launching the business Farm Star Living!
Read More
Press Mentions
COVER STORY: Mary Blackmon is working to reconnect food and farming in modern life

Going Back to The Farm

Scoop up gourmet items like from scratch brownies and artisanal bacon

Farm Fresh Takeout

Featured: Farm Star Living Shoppe

This retail roundup is the perfect fit for any day spa.

Embracing the Farm to Everything Movement

Online Shopping for Farm Friendly Goods

Farming in the City with Mary Blackmon

Farm Star Living on CBS New York

COVER STORY: Living the Green Life

Mary Blackmon, Expert

Show Mom You Love Her with These 5 Foodie Gifts

Farm Star Living Shoppe

If eco-friendly, handmade, organic and fair trade are at the core of your shopping decisions, check out (Shoppe), a new online marketplace that sells "farm-to-everything" products

3 Food and Drink Picks for Atlanta Shoppers: Farm Star Living Shoppe

Farm to Table has Gone Digital Thanks to the Launch of Farm Star Living Shoppe

Back on the Farm

Southern Seasons

Northside Neighbor

AJC Farm Star Living

AJC Clip

Magazine honors Farm Star Living founder

Mary Blackmon dubbed as "Important Farm Voice" in American and Included in "Amazing Women" list

Q&A Interview with Mary Blackmon - as Farmer as well as Founder of Farm Star Living website & app

This entrepreneurial maven is aiming to shift the view of agritourism to "farm fun"

Farm to Table Article by Mary Blackmon

Farm to App - Blackmon, Star Power

Mary Blackmon can tell you where to find fun and fresh food on the farm.

Green Lodging News

Meet Mary Blackmon, woman behind the innovative new biz & app Farm Star Living

The Dish on 6

Farm Star Living App Delivers!

Farm Star Living Hatches Top 5 Easter Egg Hunts & Springtime Farm Fun

Celebrating Farmers & Farm Life with Farm Star Living

Where does your food come from? Ask your Farm Star Living App!

Foodstuffs: Looking for a new foodie app? We've got two

App puts Farms & Farm to Table in the Mobile Sphere

Farm Star Living Hatches Top 5 Easter Egg Hunts & Springtime Farm Fun

Farm Star Living Hatches Top 5 Easter Egg Hunts & Springtime Farm Fun

Farm Star Living Hatches Top 5 Easter Egg Hunts & Springtime Farm Fun

Farm Star Living and the App

Meet the Former Spa Expert turned FARMER

Farm Star Living App Delivers

Meet the Accidental Farmer Reconnecting Consumers to Their Food

Farm Star Living Teams Up with LIMONEIRA
Press TV Appearances
| | |
| --- | --- |
| Meet Mary Blackmon, woman behind the innovative new biz & app Farm Star Living | The Dish on 6 |