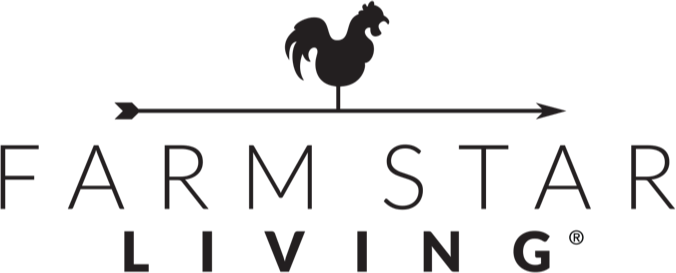 "I wanted to celebrate farmers as 'stars,' just like we have done with so many of our chefs!"
This was the genesis of Farm Star Living, according to Mary Blackmon, Founder, fourth-generation farmer, serial entrepreneur and former spa / wellness expert.
Farm Star Living was the very first website to create a 'farm to table' lifestyle that both spotlighted both the farmer to the public and farms to the consumer public by making this often misunderstood world more personable, relatable, accessible and entertaining via its creative, ahead-of-the-curve approach.
"Healthy eating is essential to a healthy mind, body and spirit, and it all works in unison together. My new focus and mission is to help us all achieve holistic wellness that will allow us to live to our full potential."
Now, in 2021 and nine years later, Blackmon has just relaunched her business with yet again a new, leading-edge focus to help others in new ways. achieve mind, body and spirit wellness through farm-fresh foods, farm-sourced products and mindful practices.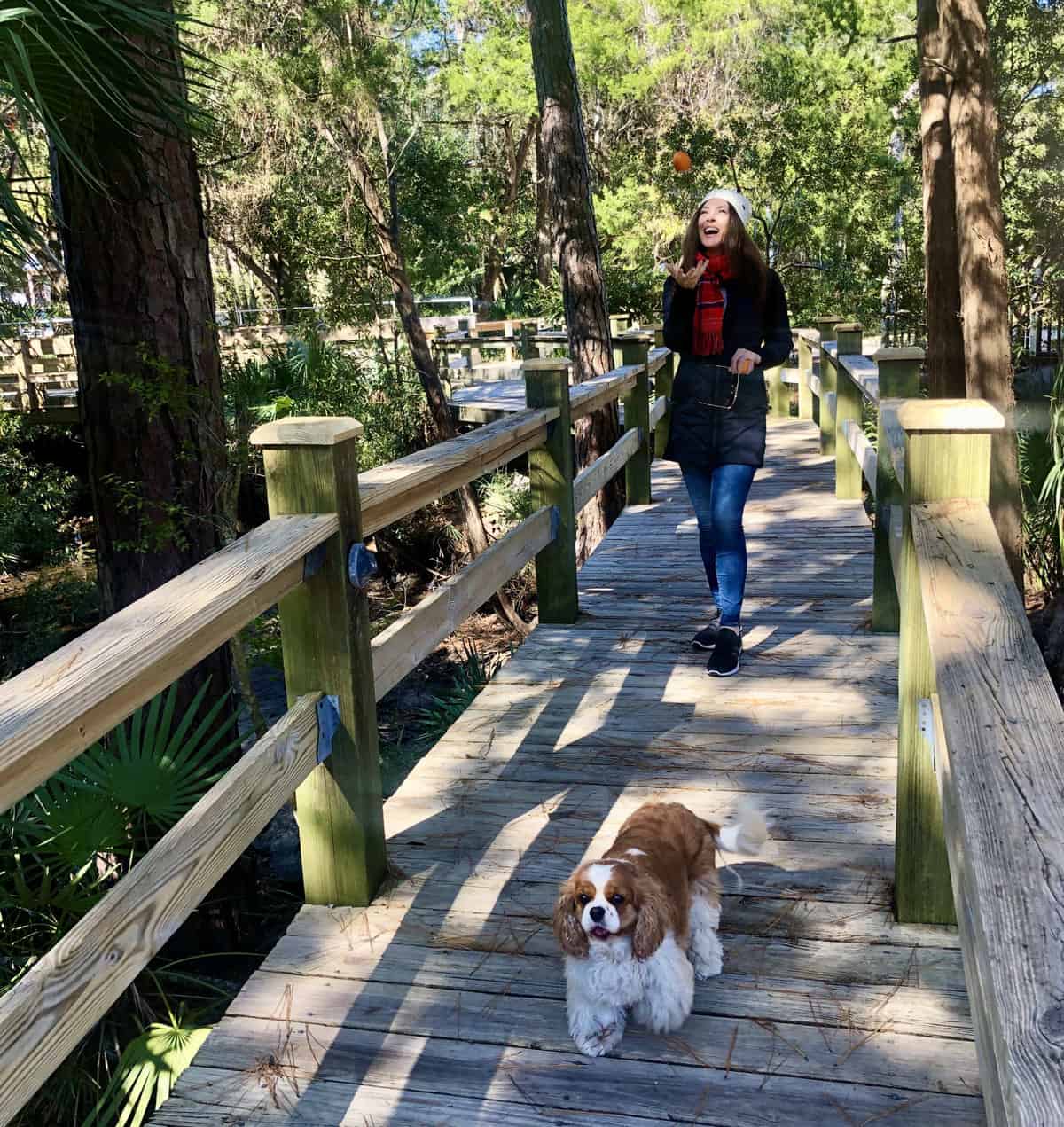 "Covid-19 brought so many of us to a tipping point – reevaluating our priorities, reconsidering what we want out of life, and overall we truly need and crave a more balanced, less stressed and healthier lifestyle. Plus, after witnessing empty grocery shelves and experiencing such food scarcity, we collectively have a heightened appreciation of our country's nutritious, farm-fresh food, and most importantly, a new understanding of what our farmers go through."
The relaunched Farm Star Living brings all of these important aspects together in one cohesive direction – farm to wellness. Our mission is to help others achieve mind, body and spirit wellness through farm-fresh foods, farm-sourced products and mindful practices.
Blackmon is combining more than twenty years of expertise into this new focus for Farm Star Living. She brings her previous ten-year career as a spa & wellness expert, a role she achieved through the success of her first business Spa-Addicts.com, which she launched in NYC in 2003 and ran in Los Angeles until she took over her family rice farm in the Arkansas / Louisiana Delta. This decade of experience now combines her twelve year expertise as with a farmer / farm advocate and allows her to bring her to this new business and personal lifestyle focus. Eager to help inspire a better quality of life through farm-fresh food, farm-sourced products and a healthier, holistic approach to living one's life, Blackmon has expanded the business with new wellness and health content, along with food, farmers and farms.
Blackmon has been featured in O Oprah Magazine, Self, Women's Health, Country Woman, Ladies Home Journal, Glamour, Forbes Traveler, et al, featured on Extra TV, TV Guide, Fox & Friends, CBS NY, countless regional news outlets. She has served as featured speaker domestically and internationally, a featured columnist for multiple outlets including Skin Inc., iVillage, Healthy Living, et. al, and has hosted hundreds of videos. Blackmon currently is studying to become an accredited health and wellness coach as well and is currently studying through the Institute of Integrative Nutrition. She plans to use this enhanced knowledge of holistic wellness to help her own life as well as motivate others through her content via Farm Star Living.

Farm Star Living is run by a team of talented editors, internet marketers, designers, researchers, and programmers all over the USA and headquartered in Atlanta, Georgia.
John Reynolds - CFO
John D. Reynolds serves as CFO for Farm Star Living after a career as an Investment Advisor for A.G. Edwards and Sons and Portfolio Manager for First Commercial Bank in Little Rock, which was acquired by Regions Bank. He has also been involved in economic development in Arkansas and currently serves as Executive Vice President and on the Board of Directors of the El Dorado and Wesson Railway Company, Natural Resources Inc., and Triangle Industries Inc. He is also a tree farmer. In his spare time, Mr. Reynolds has served on numerous boards and committees such as Arkansas Special Olympics, Arkansas Children's Hospital, and the Arkansas Repertory Theatre. He received an award as one of the Outstanding Young Men of America in 1989.
Michael Machat - Legal Department
Graduate of Duke University and UCLA Law School, Michael Machat has had a long career in law, from music entertainment to trademark and IP. In the music industry, he followed his father's footsteps, who was the first ever music entertainment lawyer with incredible clients including Phil Specter, Leonard Cohen, the Who, Rolling Stones, E.L.O, the KINKS, Herman Hermits, Phil Specter, Leonard Cohen, the Platters and more. Michael's clients have included New Edition, James Brown, Genesis, John Waite, Sister Sledge and others, but he found his true calling in Trademarks and Intellectual Property. In fact, he brought one trademark case to the Supreme Court, tried it and won. He serves as Farm Star Living's counsel and defends all trademark and IP initiatives for the business.
Brieanna Moore - Content, Recipe Developer & Photographer, Social Media Manager
Brieanna (aka Brie) joins the team after spending many years in the restaurant industry, customer service and event coordination. With a passion for people, fresh food, and the #livegrounded lifestyle, she's helping Farm Star Living by bringing her strong work ethic and detail-oriented approach to the team, and managing all recipe operations. Brie is also in charge of managing the social media channels, site content updates, developing and photographing recipes, and keeping Farm Star Living on the pulse of all things 'new'.
Carole Ann Padgett - Accountant
Carole Ann Padgett has been in practice for 25 years and serves as Farm Star Living's Accountant, Bookkeeper and Accounts Receivable. She received her Masters in Taxation from Georgia State University and keeps Farm Star Living books up to date and all accounts in good standing.
Joe McGinley - Programmer
Joe McGinley began programming at the early age of 10 years old. At the age of 13 he started programming in c++ and enrolled in courses. Joe realized his passion at an early age and has since established himself as a respected software developer with proficiency in C#, Java, HTML, LAMP, JQuery (JavaScript), Objective-C, among other languages and technologies. Joe specializes in applying his mobile app design and development skills in iOS, Android, and Windows Phone to mobile initiatives. Joe was also awarded first place in the FBLA (Future Business Leaders of America) program in 2009.
Jason Byron Nelson - Creative Graphics, Web Designer
Jason Byron Nelson is our creative designer and guru and follows his own styles and passions. It wasn't until after college, where he majored in fine-art, that Nelson began to follow the path created by the illustrators that inspired him years earlier. Today, Nelson works as an art-director for an advertising agency and is our point person for our creative design and graphic illustrations. Focusing on illustration and design, as well as his own fine-art, Nelson dives in head-first. A touch of the unconventional, a bit confrontational, but always engaging, Jason Byron Nelson tries his best not to bore his audience - and we at Farm Star Living are never bored with what he creates!
Trevor Walker - Contributor
Trevor Walker serves as a contributor and researcher for Farm Star Living specializing in millennial shopping habits while perusing a double major in marketing and professional sales at the Kelley School of Business at Indiana University. Achieving his Eagle Scout when he was sixteen, he has organized and been apart of numerous charitable projects in his home town of Fayetteville Arkansas. In his spare time, Trevor enjoys cooking and is acutely aware of the benefit that fresh ingredients have on food.
Vanelis "Van" Rivera – Associate Editor
Vanelis "Van" Rivera is a full-time English Instructor at the University of Louisiana at Monroe and a freelance culture and lifestyle writer for Bayou Life Magazine. Hailing from Puerto Rico and the US Virgin Islands, she's got a nomadic spirit and a thirst for novel experiences. A writer at heart, she dabbles in creative nonfiction, fiction, and screenwriting. Her interests include film, music, reading, yoga, hiking, and road-tripping. Multifaceted in most aspects, Van flows "anywhere the wind blows.

If you are interested in interning with us, please email us with your resume to [email protected].