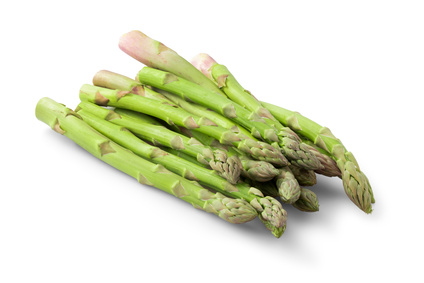 Health Benefits:
Aids in digestion
Anti inflammatory
Aphrodisiac
Diuretic
Fights acne
Improves memory
Increases Sex Hormones & Orgasm
May reduce risk of birth defects
May reduce risk of diabetes
May regulate blood sugar
Reduces risk of breast cancer
Reduces risk of colon cancer
Reduces risk of lung cancer
Relieves toothache
Nutrition:
Serving size: 4 spears; Calories: 12; Fat: 0g; Cholesterol: 0mg; Sodium: 0mg; Carbs: 2.4g; Fiber: 1g; Sugars: 1.2g; Protein: 1.6g; Potassium: 1%DV; Vitamin A: 8%DV; Vitamin C: 4%DV; Calcium: 0%DV; Iron: 4%DV
Did You Know?
The earliest depiction of asparagus was in Egypt in 3,000 BC.
Roman emperors actually hired workers especially to gather the best quality asparagus!
Eating asparagus in the early states of pregnancy can help prevent certain birth defects, like spina bifida.
Contains a sulphurous compound called mercaptan causing urine to smell. It actually takes a specific gene to allow someone to detect the smell.
Ways to Eat:
Oven-roasted
Boiled
Steamed
Broiled
In soup
Breaded and fried
Grilled
Farming Trivia:
The United States is the world's leading importer of asparagus. Peru is the world's leading exporter.
Under ideal conditions, a single asparagus spear can grow 10 inches!
Asparagus plants are not harvested for the first three years, but then they can produce asparagus for 15 years without having to be replanted!