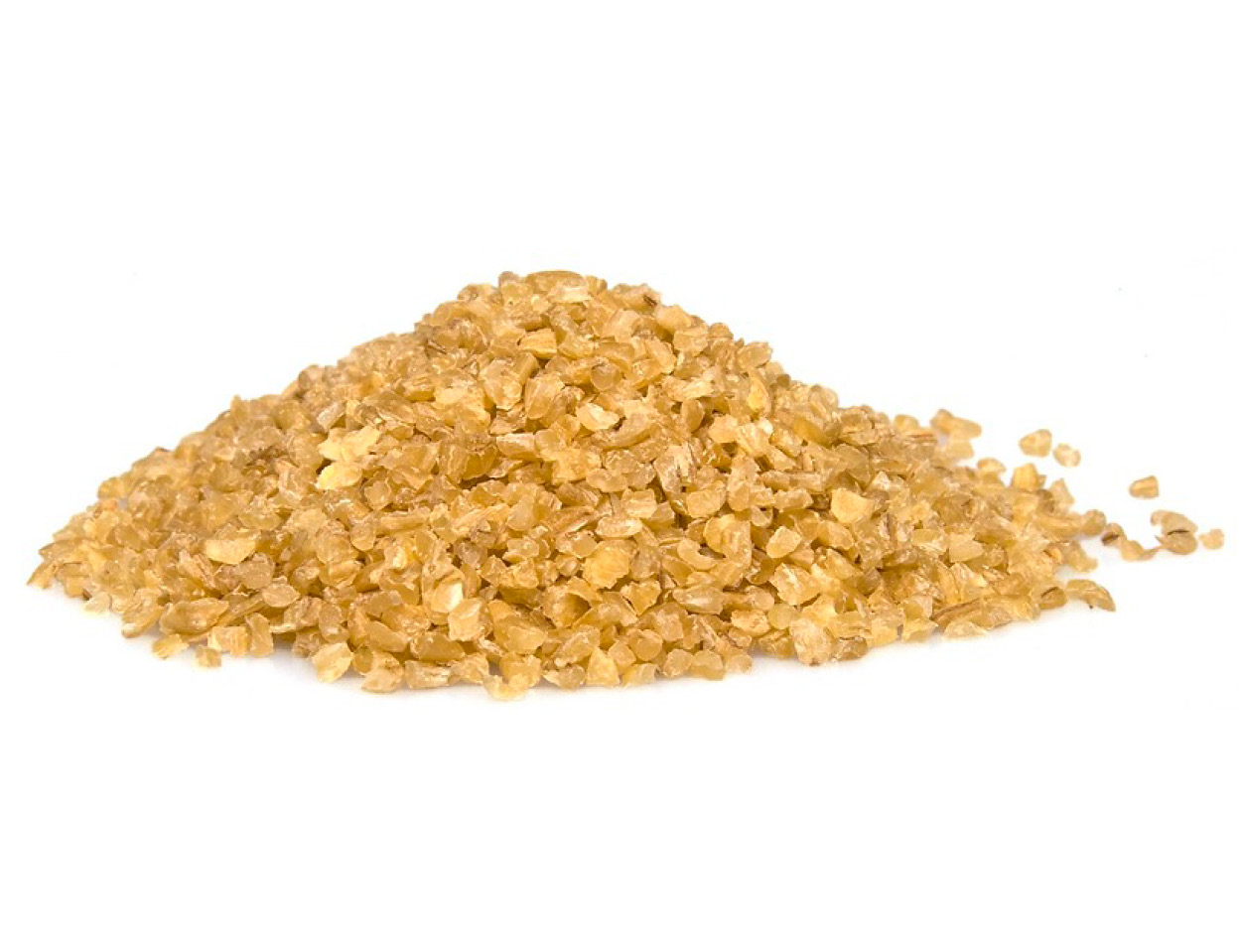 Health Benefits:
Aids in digestion
Anti fungal
Fights free radicals
Helps control LDL cholesterol levels
May reduce cholesterol
Prevents sinusitis
Nutrition:
Serving size: 1 cup cooked; Calories: 151; Fat: 1g; Cholesterol: 0mg; Sodium: 9 mg; Carbs: 34g;Fiber: 8g; Sugars: .3g; Protein: 6g; Potassium: 4%DV; Vitamin A: 0%DV; Vitamin C: 0%DV; Calcium: 2%DV; Iron: 10%DV
Did You Know?
Although bulgur is one of the lesser-known whole grains, it contains a wealth of fiber and B vitamins.
It's a low-glycemic-index food, so it's good for insulin and blood-glucose levels.
Bulgur was actually used as part of the diet of US olympic athletes at the training center in Colorado Springs!
Ways to Eat:
As a rice substitute
In a salad
Bulgur is used in multiple Turkish recipes
Farming Trivia:
The process of making bulgur out of wheat originated in the Mediterranean.
In fact, bulgur may have been man's first "processed food." Arab, Israeli, Egyptian, and Roman civilizations record eating dried, cooked wheat as early as 1,000 BCE.
Bulgar wheat is made from boiling, drying, and cracking wheat berries.