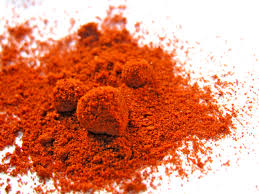 Health Benefits:
Aids in digestion
Anti fungal
Anti viral qualities
Aphrodisiac
Combats fatigue
Fights asthma
Increases stamina
May reduce risk of stroke
Pain reliever
Promotes healthy gums and teeth
Provides energy
Reduces risk of bladder cancer
Relieves bloating
Relieves chest infections
Warms feet
Nutrition:
N/A
Did You Know?
Cayenne can be used to treat things like snake bites, sores, or shingles.
It contains vitamins we need, like vitamins A, B1, B2, B3, B5, B6, B9, and C.
Cayenne pepper is at the top of the charts as far as heat goes: it's a 7/10 on the heat scale!
Sprinkling Cayenne pepper in your socks can warm your feet!
Ways to Eat:
As extra spice to meals
In a vegetable sauté
Add with lemon juice to complement bitter greens.
Farming Trivia:
Research has traced cayenne peppers back over 7,000 years to Central and South America, but it wasn't until the 15th and 16th centuries that cayenne and other peppers of its kind were introduced to the rest of the world.
Most cultivated varieties of cayenne can be grown virtually anywhere!
Drying the peppers after they're grown can be as easy as stringing them together with a needle and thread and hanging them to dry. They can dry in as little as two weeks, assuming good weather!