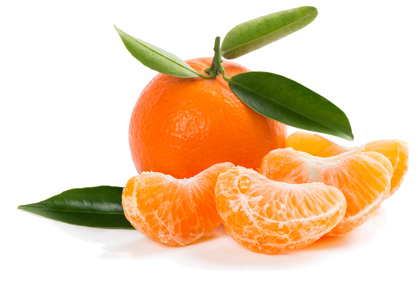 Health Benefits:
Aids in digestion
Aids in weight loss
Anti aging
Fights acne
Fights depression
Fights free radicals
Improves bone and muscle health
Improves hair skin and nails
Increases immunity
Lowers blood pressure
May reduce anxiety
May reduce risk of cancer
May reduce risk of heart disease
May reduce stress
May regulate heart rate
Promotes heart health
Protects skin from UV rays
Relaxation
Relieves constipation
Nutrition:
Amount Per 1 fruit (74 g) Calories 35% Daily Value* Total Fat 0.1 g 0% Sodium 1 mg 0%, Potassium 131 mg 3% Total Carbohydrate 9 g 3% Dietary fiber 1.3 g 5% Sugar 7 g Protein 0.6 g 1% Vitamin C 60% Calcium 2% Iron 0% Vitamin D 0% Vitamin B-6 5% Magnesium 1%
Did You Know?
Due to being highly nutritious, the clementine fruit has countless health benefits to offer.

Clementines are really good for skin owing to the presence of significant amount of vitamin C.
Clementines are also highly beneficial for the human skin. They help in eliminating blemish-causing bacteria and boosts the production of collagen, thus rendering you a crystal-clear, healthy skin.

The clementine is a member of the Mandarin orange family. It is a cross between the tangerine and the Seville orange.
Ways to Eat:
Raw and peeled

Add it to a fresh fruit salad.
Stir them into a bowl of oatmeal or a carton of low-fat plain yogurt.
Combine with diced mangoes, minced red onion and lime juice for a tasty fruit salsa that pairs well with grilled chicken or pork chops.
Drizzle with honey and sprinkle them with cinnamon.
Dip clementine segments into melted dark chocolate to make a nutritious dessert
Farming Trivia:
They have been called the crown jewel of the citrus world.
Clementines are very often called "Christmas oranges" because their limited growing season falls during the winter. Usually Clementines are only available from late November through early January, making them perfect for holiday gifts.
Spain is the world's largest producer and exporter of clementines.
Clementines are a variety of Mandarin orange that were introduced into the US in the early 1900s for commercial sales.