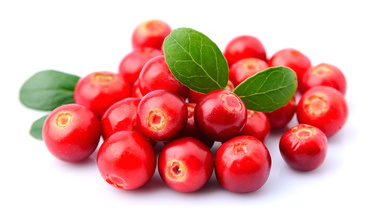 Health Benefits:
Aids in digestion
Anti fungal
Anti inflammatory
Fights asthma
Increases Sex Hormones & Orgasm
Increases stamina
May reduce stress
Pain reliever
Provides energy
Reduces risk of bladder cancer
Reduces risk of cervical cancer
Reduces risk of colon cancer
Relaxation
Relieves the symptoms of urinary tract infections
Nutrition:
Serving size: 1 cup; Calories: 46; Fat: .1g; Cholesterol: 0mg; Sodium: 2mg; Carbs: 12g; Sugars: 4g; Protein: .4g; Potassium: 2%DV; Vitamin A: 1%DV; Vitamin C: 22%DV; Calcium: 0%DV; Iron: 1%DV
Did You Know?
Cranberries contain citric acid and other nutrients whichcan help lower your risk of developing kidney stones and other kidney and bladder problems.
Cranberries can help heal skin conditions likeeczema, psoriasis, dermatitis, and acne.
Back when wooden ships were prevalent, American vessels carried cranberries instead of limes to prevent scurvy because they are so rich in vitamin C.
Ways to Eat:
Raw
Cranberry sauce
Dried
In oatmeal
In a dessert
Farming Trivia:
Cranberries are native to North America.
Contrary to popular belief, cranberries don't actually grow in water - they grow in bogs or marshes.
Cranberries are primarily growin in five states: Massachusetts, Wisconsin, New Jersey, Oregon, and Washington.