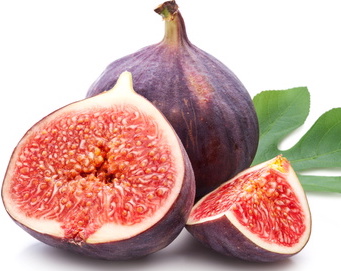 Health Benefits:
Aids in digestion
Aids in weight loss
Anti fungal
Anti viral qualities
Aphrodisiac
Detoxifying effects
Enhances production of breast milk
Improves hair skin and nails
Increases Sex Hormones & Orgasm
Lowers blood pressure
May reduce risk of macular degeneration
May regulate blood sugar
Promotes eye health
Reduces risk of breast cancer
Nutrition:
Serving size: 1 fig; Calories: 37; Fat: .2g; Cholesterol: 0mg; Sodium: 1mg; Carbs: 10g; Fiber: 1.4g; Sugars: 8g; Protein: .4g; Potassium: 3%DV; Vitamin A: 1%DV; Vitamin C: 1%DV; Calcium: 1%DV; Iron: 1%DV
Did You Know?
Consumption of figs can help improve memory and prevent anemia.
When applied to the skin, baked figs can help cure inflammations like abscesses and ulcers.
Because of its high water content, figs can cleanse the skin and prevent or cure acne.
Ways to Eat:
Dried
In baked goods
Chopped in rice
In oatmeal or cereal
Farming Trivia:
Figs are one of the oldest cultivated crops
They are a semi-tropical plant, so they grow easily in areas with long, hot summers.
The United States is one of the top fig-producing countries in the world, with most of the production in the United States coming out of California and Texas.
Most popular varieties: Black Mission, Kadota, Calimyrna, Brown Turkey, Adriatic