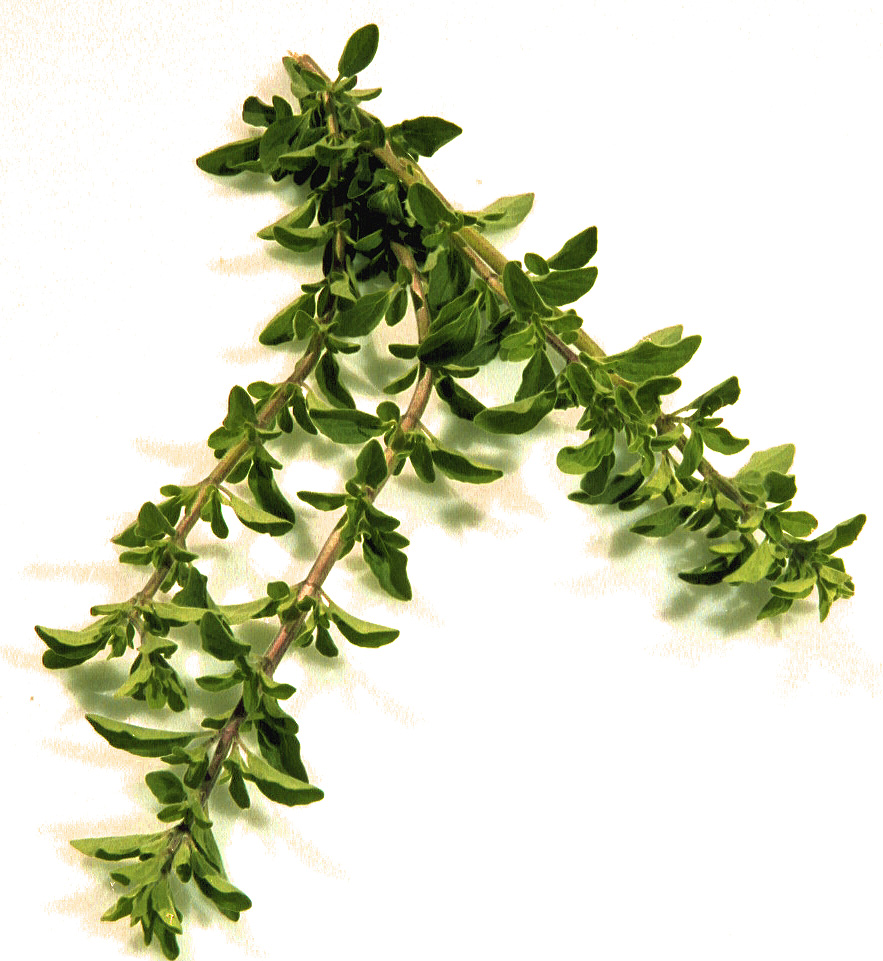 Health Benefits:
Anti viral qualities
Relieves congestion
Nutrition:
Serving size: 1 tsp leaves; Calories: 3; Fat: 0g; Cholesterol: 0mg; Sodium: 0mg; Carbs: 0g; Fiber: 0g; Sugars: 0g; Protein: 0g; Potassium: 0%DV; Vitamin A: 0%DV; Vitamin C: 0%DV; Calcium: 1%DV; Iron: 2%DV
Did You Know?
Oregano oil can be use to treat many skin problems like psoriasis, atheletes foot, and ringworm.
Oregano has four times the antioxidant activity of blueberries, 12 times that of oranges and 42 times that of apples.
Oregano oil is so effective at killing bacterial, parasitic, and viral infections, some restaurants actually sprinkle oregano oil over their salad bars to prevent them from becoming breeding grounds for bacteria.



Ways to Eat:
As a spice on pizza, pasta, salad
Steeped as a tea
Dried or fresh
Farming Trivia:
When in bloom they have beautiful purple or pink flowers that are also edible
Ancient Greeks believed that cows that grazed in fields full of oregano had tastier meat
Oregano is also used by chefs in the southern Philippines to eliminate the odor of caraboa or water buffalo when boiling it, while simultaneously imparting flavor