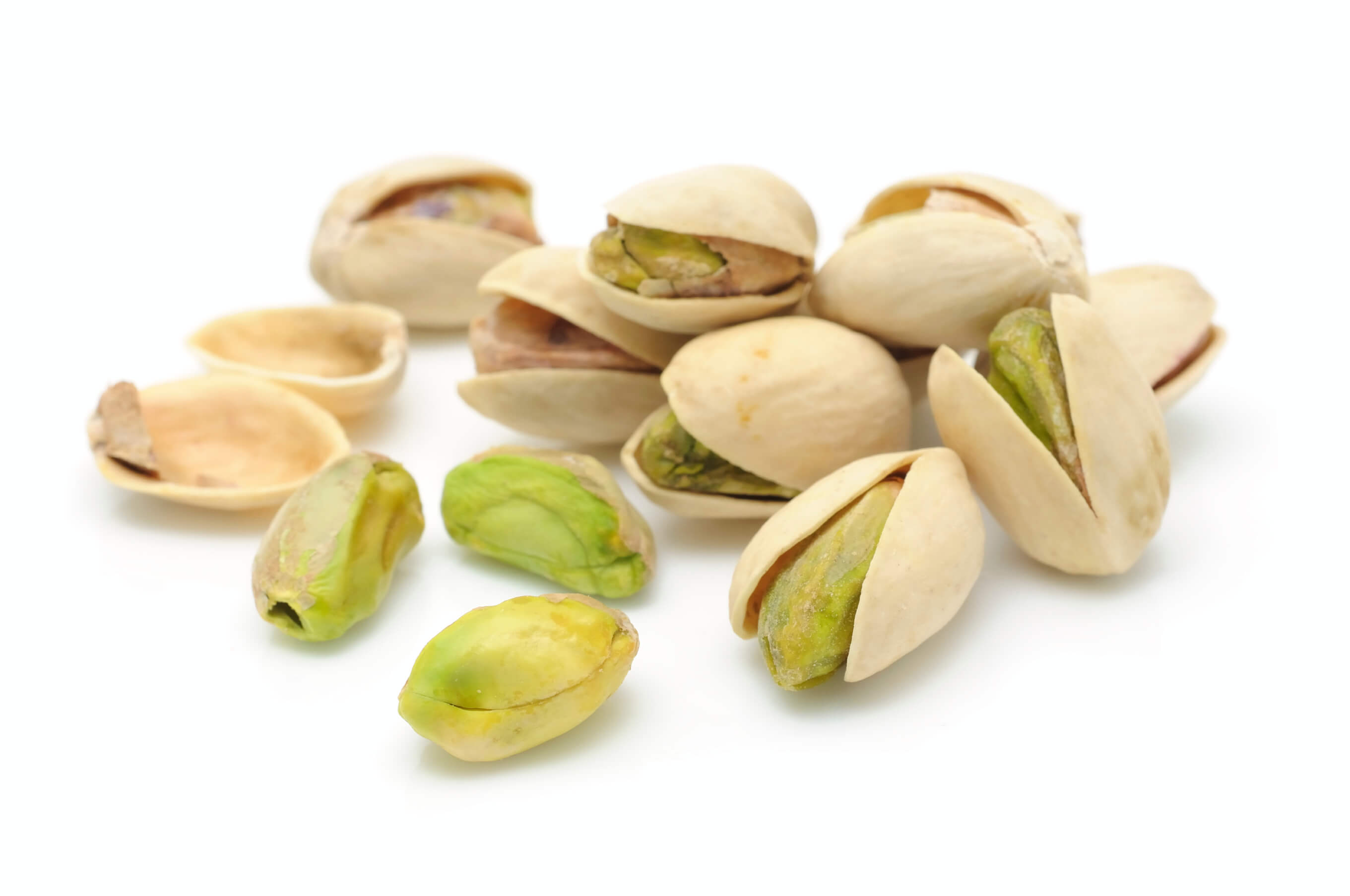 Health Benefits:
Anti inflammatory
Combats fatigue
Increases Sex Hormones & Orgasm
Increases stamina
May reduce risk of cancer
May reduce risk of osteoarthistis
May regulate blood sugar
Provides energy
Nutrition:
Serving size: 1 oz (49 kernels); Calories: 159; Fat: 13g; Cholesterol: 0mg; Sodium: 0mg; Carbs: 8g; Fiber:3g; Sugars: 2.2g; Protein: 6g; Potassium: 8%DV; Vitamin A: 2%DV; Vitamin C: 2%DV; Calcium: 3%DV; Iron: 6%DV
Did You Know?
Pistachios are related to the mango and the spice sumac.
Pistachios are called "the smiling nut" in Iran and "the happy nut" in China. People in the Middle East sometimes refer to the pistachio as the "smiling pistachio." :)
One serving of pistachios contains as much fiber as half a cup of broccoli.
Ways to Eat:
As a snack
In baked goods
On a salad
Farming Trivia:
In the first century A.D., Emperor Vitellius introduced Rome to the pistachio
Its a long wait to get the first nut. A pistachio tree takes 7-10 years to mature
Pistachios are harvested by machines that shake the trees. It takes less than a minute