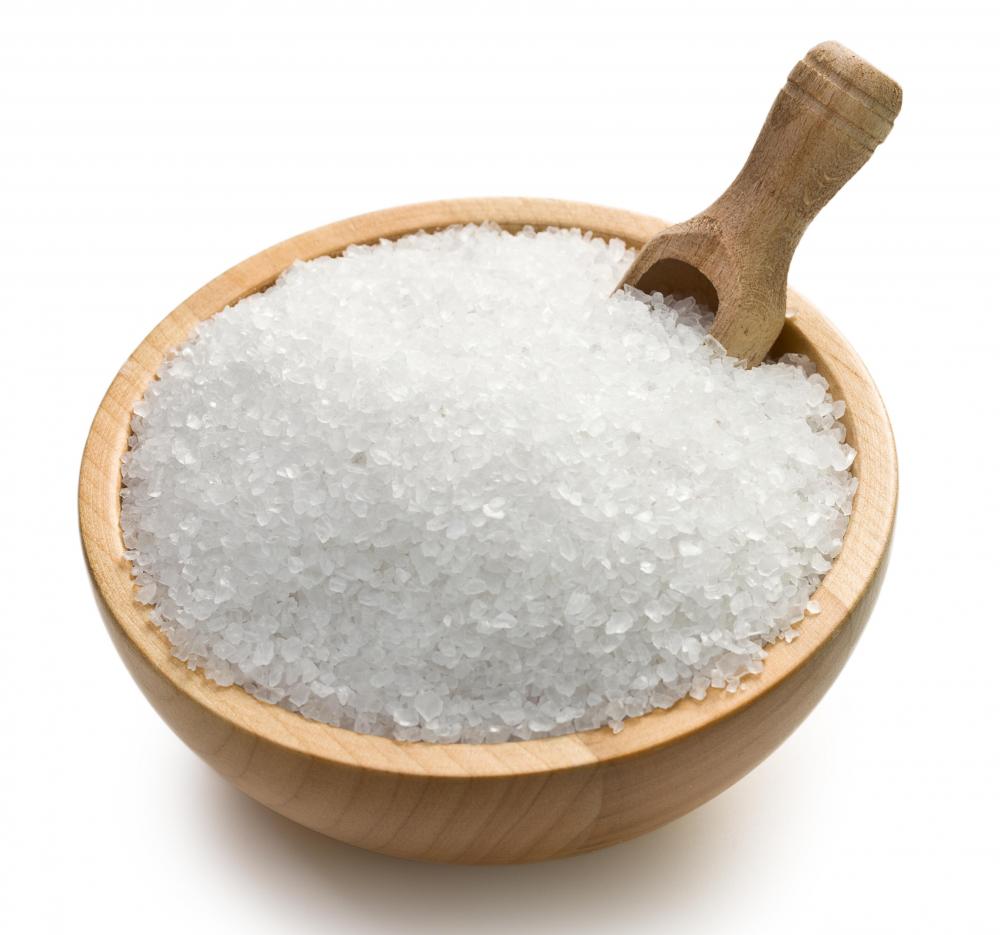 Health Benefits:
Aids in digestion
Aids in weight loss
Combats fatigue
Detoxifying effects
Fights depression
Improves hair skin and nails
Relieves congestion
Nutrition:
Serving size: 1dash; Calories: 0; Fat: 0g; Cholesterol: 0mg; Sodium: 97mg; Carbs: 0g; Fiber:0g; Sugars: 0g; Protein: 0g; Potassium: 0%DV; Vitamin A: 0%DV; Vitamin C: 0%DV; Calcium: 0%DV; Iron: 0%DV
Did You Know?
The human body consists of two primary elements: water and salt.
Our blood is a 1% sole (water and salt) solution, which is the same concentration as the salt of the ocean.
Without potassium, which is stripped from table salt, and sodium, we could not think.
Ways to Eat:
With pepper as a basic seasoning
To give a little taste to bland foods
Farming Trivia:
There are different kinds of salt: sea salt and iodized table salt.
Iodized salt is mined and processed, for a smoother, more easy to work with ingredient.
Sea salt is obtained directly through the evaporation of seawater. It's not usually processed, or it undergoes minimal processing, so it retains trace levels of minerals like magnesium, potassium, calcium and other nutrients.