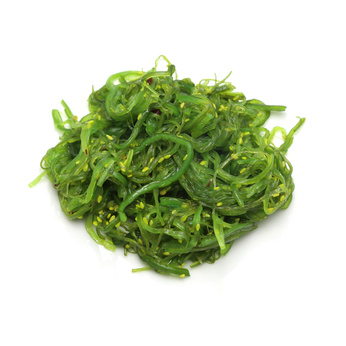 Health Benefits:
Aids in digestion
Aids in red blood cell formation
Aids in weight loss
Anti inflammatory
Combats fatigue
Fights acne
Fights depression
Improves bone and muscle health
Improves hair skin and nails
May reduce risk of urinary tract infections
Relieves PMS
Relieves arthritis
Nutrition:
Serving Size: 2 tbsp, Calories: 4; Fat: 0.1g; Cholesterol: 0mg; Sodium: 23mg; Carbs: 1g; Fiber:0g; Sugars: 0.1g; Protein: 0.2g; Potassium: 0%DV; Vitamin A: 0%DV; Vitamin C: 0%DV; Calcium: 1%DV; Iron: 1%DV
Did You Know?
Seaweed is a member of the algae family.
Edible seaweed comes in three varieties; brown, red and green, but the most commonly eaten are the brown varieties.
Seaweed is often eaten in Sushi.
Like other vegetables, seaweed contains essential minerals and vitamins you need to get in a healthy, balanced diet.
Ways to Eat:
Farming Trivia:
Seaweed is used in food and in cosmetic products.
Seaweed is used as a fertilizer, medicine and dietary chemical.
Many types of seaweed develop into colonies of forests, which can grow for miles in the ocean.