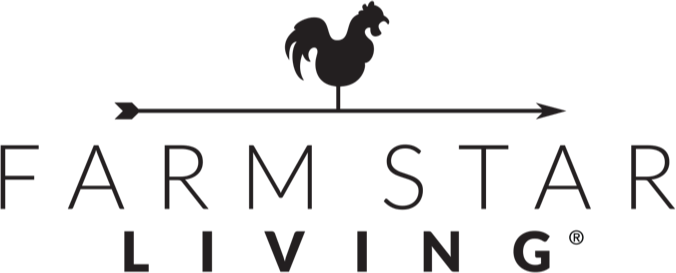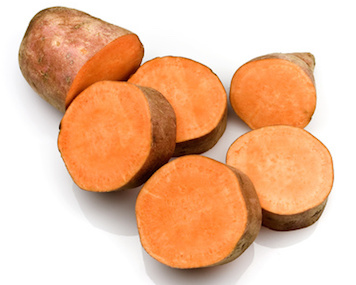 Health Benefits:
Aids in weight loss
Anti inflammatory
Combats fatigue
Improves bone and muscle health
Improves eyesight
Improves hair skin and nails
Increases immunity
Lowers blood pressure
May reduce risk of cancer
May reduce risk of macular degeneration
May regulate blood sugar
May regulate heart rate
Promotes heart health
Protects skin from UV rays
Provides energy
Reduces risk of bladder cancer
Reduces risk of breast cancer
Reduces risk of cervical cancer
Reduces risk of colon cancer
Nutrition:
Serving size: 1 potato (with skin); Calories: 112; Fat: .1g; Cholesterol: 0mg; Sodium: 72mg; Carbs: 26g; Fiber:4g; Sugars: 5g; Protein: 2g; Potassium: 12%DV; Vitamin A: 368%DV; Vitamin C: 5%DV; Calcium: 3%DV; Iron: 4%DV
Did You Know?
Sweet potatoes and yams are not the same thing! They're botanically two different vegetables, even though the supermarket may use them interchangeably!

Sweet Potatoes made the Clean 15, which means your potential exposure to toxins is lower than with other conventionally grown produce.

Store sweet potatoes in a cool, dark place with good ventilation. Use within 2 weeks. Do not store them in the refrigerator.
Ways to Eat:
Baked
Mashed
Fried
Pureed
Roasted
Farming Trivia:
Sweet potatoes come from the tropical lowlands of Central and South America and Christopher Columbus is thought to have introduced them into Europe
Sweet potatoes are roots, compared to regular potatoes which are tubers (underground stems)
Our first president, George Washington grew sweet potatoes on his farmland in Mount Vernon, Virginia