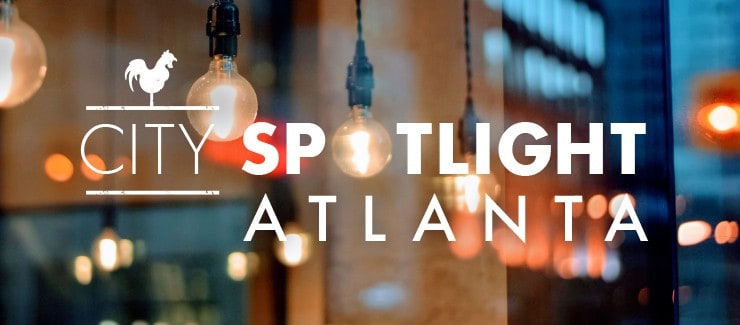 "Y'allywood" is not the only thing people are "buzzing" about in Atlanta! While folks may be raving about movie production in the city, we would like to share with you what folks are CRAVING instead, which is farm to table cuisine.
Chefs throughout the city are seeking local farmers to source fresh ingredients for mouth-watering dishes that are favorites to visitors and locals alike. This month we would like to highlight a handful of these restaurants for your taste-buds' pleasure!
Please take a peek at five of these delish farm to table restaurants in Atlanta. For a more expansive list, visit our Farm to Table Dining Guide, which highlights dozens of more farm to table restaurants in Atlanta and throughout the United States.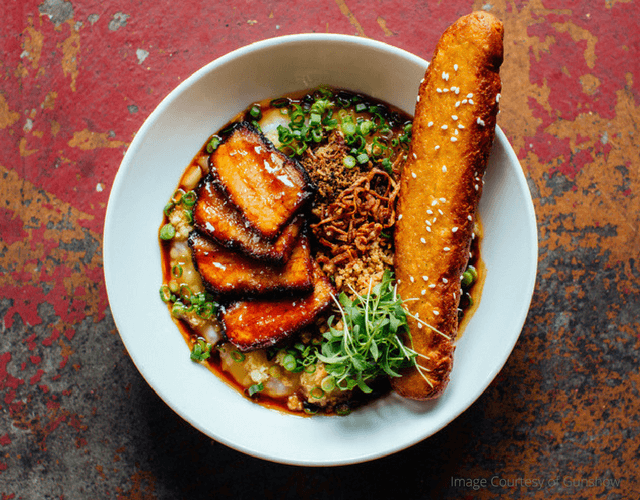 #1 Gunshow
Gunshow, the eagerly anticipated restaurant from Chef/owner Kevin Gillespie, takes the format of a Brazilian churrascaria and Chinese dim sum, throws in an ever-changing menu of seasonal delights made by his team of kitchen dudes and rolls it out for delighted diners in this Glenwood hot spot. Each chef rolls their own cart around to diners, describing what they've made. Recent bites include pork belly steamed buns, chicken & waffles with a Vietnamese twist and barbequed Georgia quail served with southern fixins - all guaranteed to make you lick your plate! The diner can decide yay or nay and dig in or just wait for the next round. As they eat, or wait, patrons get a culinary show from the totally open kitchen and can choose a handmade libation du jour from the cocktail cart. Each week promises a new "menu inspiration" and a truly unique dining experience from this "Top Chef" alum. Get packin'!
Phone:(404) 380-1886 / Address:924 Garrett St Atlanta, GA 30316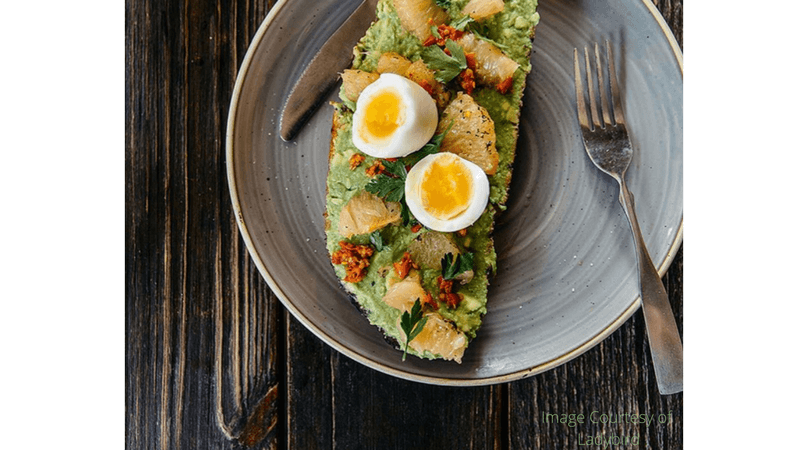 #2 Ladybird Grove & Mess Hall
The wonderfully designed Ladybird Grove & Mess Hall is located in the Old Fourth Ward district on the Eastside Trail of the Atlanta BeltLine. Their menu consists of delicious and unique pairings generously served in camp fire style. Ladybird also offers a variety of beers, draft wine and craft cocktails. This beautiful, eco-designed drinking, dining, and music venue won the "Stone Cold Stunner" top award from eater.com for 2014 and was in the running for another position. Make sure you check out this farm-to-table local deliciousness & they have brunch on Saturday's!
Phone:(404) 458-6838 / Address: 684 John Wesley Dobbs Ave NE, Atlanta, GA 30312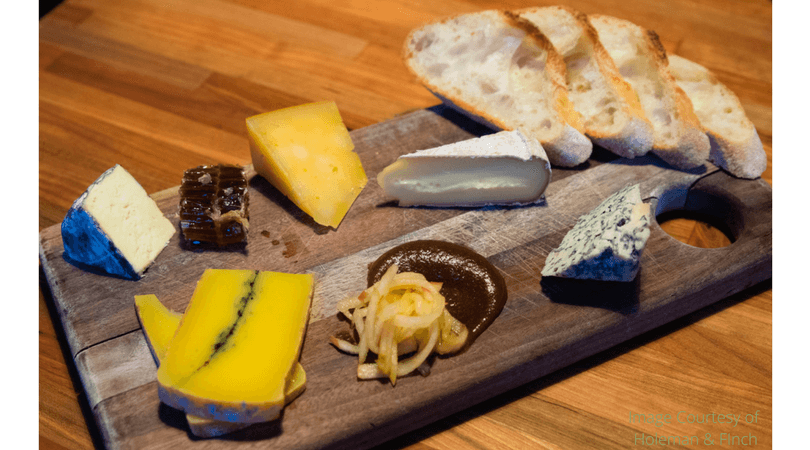 #3 Holeman & Finch Public House
Drawing inspiration and giving a nod to the historic recipes that pubs, bistros and Southern kitchens have served for hundreds of years, Chef Linton Hopkins creates hearty and comforting dishes that exemplify eating and living well in Atlanta. Much is done in house, from curing meats, making salami and pickles, and preserving green beans sourced from Dillwood Farms, this public house is keen on showcasing fresh, seasonal ingredients sourced locally. A division of the public house, H&F Bread Co., delivers freshly baked breads each morning to restaurants, cafes and markets across the city.
Phone:(404) 948.1175 / Address: 2277 Peachtree Rd. Suite B Atlanta, GA 30309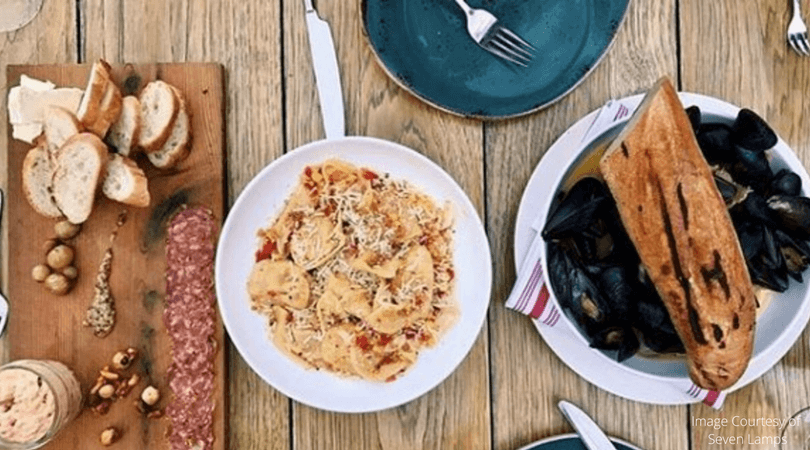 #4 Seven Lamps
Located in Buckhead's Shops Around Lenox, Seven Lamps offers Atlantans a fresh selection of craft food and drinks by Kevin Bragg! The "lamps" refer to the seven principles of architecture: sacrifice, truth, power, beauty, life, memory and obedience. Inspired by this, Co-owner and Executive Chef Drew Van Leuvan recognized that these important principles are also very applicable in the kitchen.
Phone:(404) 467-8950 / Address: 3400 Around Lenox Rd. Atlanta, GA 30326
# 5 Canoe
Even if Canoe wasn't one of the most consistently exceptional restaurants in Atlanta, it would still draw crowds for its lovely location on the banks of the Chattahoochee River. The menu changes seasonally, with the onsite vegetable and herb garden and relationships with several area farms guaranteeing freshness. The fresh and seawater fish selections are always exceptional, a result of the "sea to table" practices. Other menu highlights include Bacon Raviolo, Springer Mountain Roasted Chicken and Popcorn Ice Cream Sundae with Homemade Cracker Jacks. Flooded in 2009, the interior has been totally gutted and renovated with an understated but classy combo of expansive windows and an arched rooftop shaped to look like...a canoe.
Phone: (770) 432-2663 / Address: 4199 Paces Ferry Rd SE Atlanta, GA 30339
Happy Dining!
---