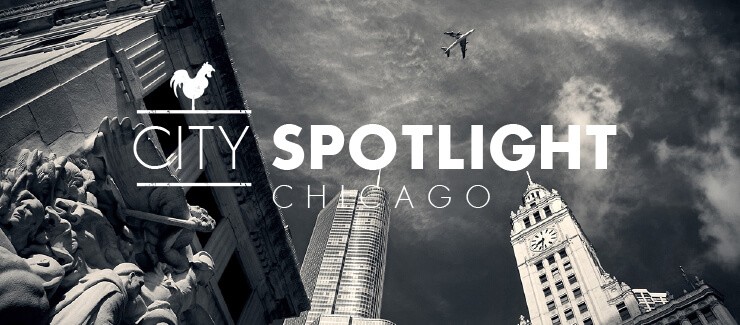 Farm to Table isn't just a popular category of Chi-town restaurants, rather this has become a lifestyle there! Illinois' proud agricultural heritage is easily noticed by its visitors, too, as Chicago is full of its local foods, tastes, and promotion of their local farms.
Illinois has 26.7 million acres of farmlands covering the state ( that's about 75% of the state's total land)! With this land in full production, Illinois is a leading producer of soybeans, corn, and swine. Oink oink! Chicago is also known for its vast amount of local farmers markets. So, if you can't pay a visit to one of the restaurants here, we highly encourage you to take time to visit a nearby farmers market to experience its homegrown, farming history.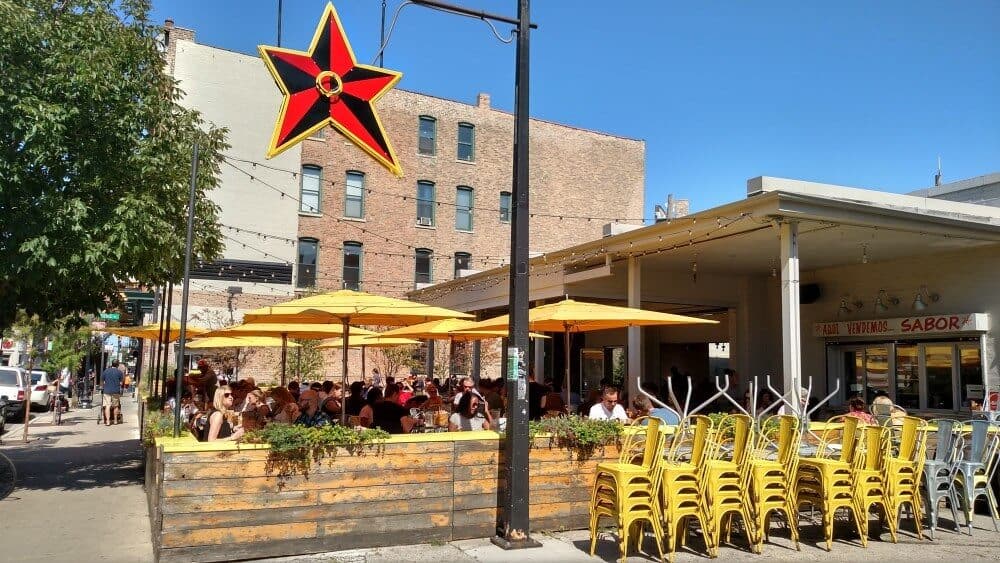 Photo Courtesy of Big Star
#1. Big Star
Their motto: tacos, whiskey, and honky tonk. In the heart of Chicago's Wicker Park neighborhood, Chef Paul Kahan and Chef de Cuisine Julie Warpinski's menu is inspired by Mexican street food coupled with exquisite bourbon and beer. Once a 1940's gas station, this joint's atmosphere is the perfect for a rock and roll night out, complete with house selected and spun music!
Phone: (773) 235-4039 / Address: 1531 N Damen Ave Chicago, IL 60622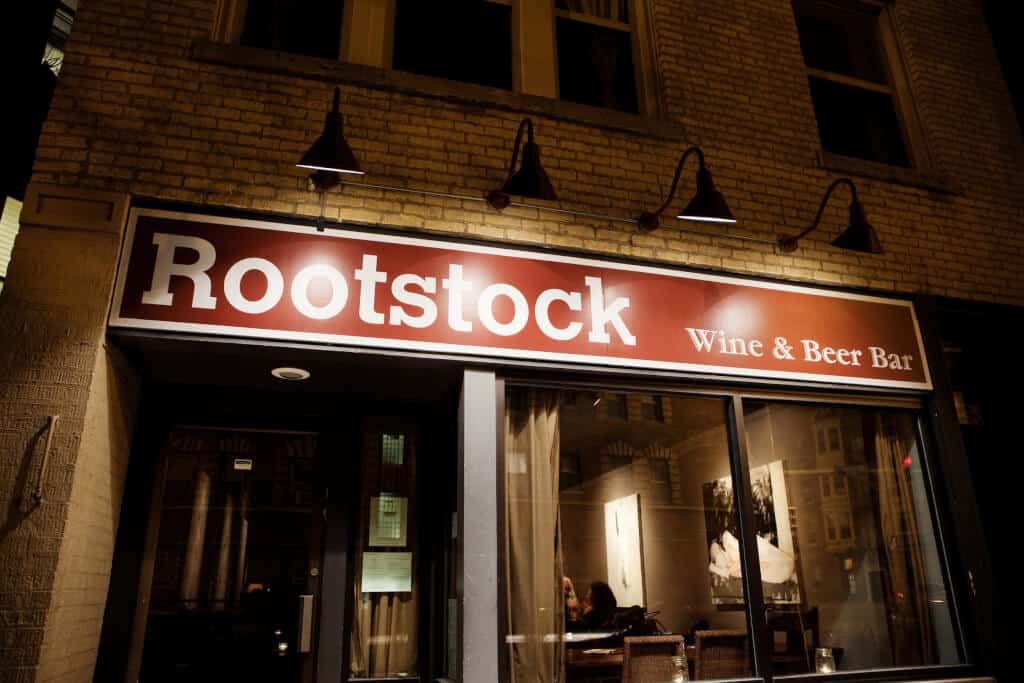 Photo Courtesy of Rootstock
#2. Rootstock
Rootstock Wine & Beer Bar is a labor of love from 3 former Webster Wine Bar employees who decided to open a small space in Humboldt Park. Their focus is on wine and beer of small production with a strong emphasis on organic and biodynamic farming practices. Executive Chef Michael Simmons supports local farmers, hormone free meats, and seasonal produce as often as possible. The best thing about it? The dinner menu is served until 1 am.
Phone: (773) 292-1616 / Address: 954 North California Avenue Chicago, IL 60622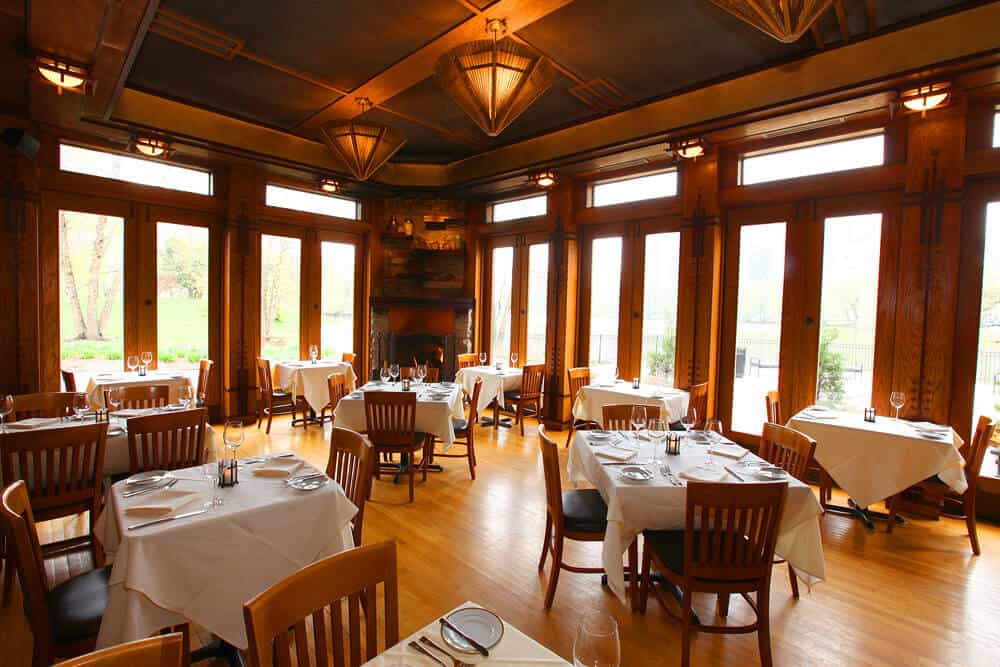 Photo Courtesy of North Pond Restaurant
#3 North Pond Restaurant
Drawing inspiration from local markets, the cuisine showcases exceptional ingredients at the peak of the season. The restaurant supports small local farms and also sources from family farms across the country. Treating these ingredients with respect in the kitchen, the path from earth to plate remains clear and the cuisine reflects this philosophy. Located on the corner of Lincoln Park Pond, the original structure that houses North Pond was a place for ice skaters to warm up. If you're looking for a great view of the city skyline, this is the place to dine.
Phone: (773) 477-5845 Address: 2610 N. Cannon Dr. Chicago, IL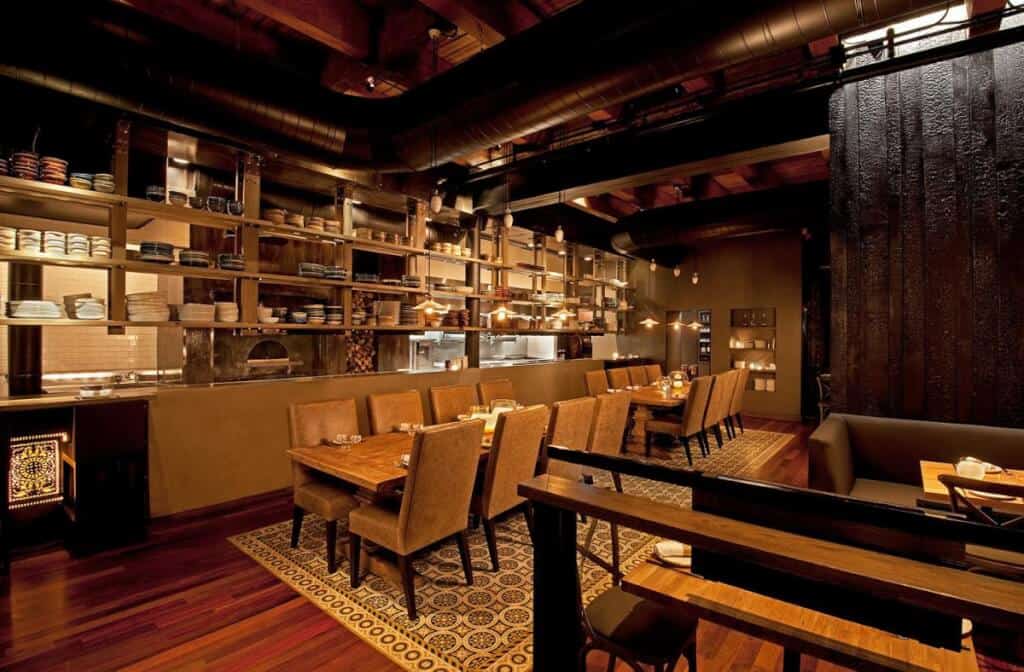 Photo Courtesy of Girl and the Goat
#4. Girl and the Goat
Open since 2010, Girl & the Goat is the energetic creation of executive chef Stephanie Izard, winner of Top Chef Season 4. In addition to serving craft beers and making wine in a rustic environment, the restaurant supports local by shopping locally and working with a number of local farms for produce, goats, veal, and cheeses. Chef Izard works directly with the farms to see how the animals are raised before they enter her kitchen. If you're looking for a unique open kitchen experience in the city, this is the restaurant for you.
Phone: (312) 492-6262 / Address: 809 W Randolph St.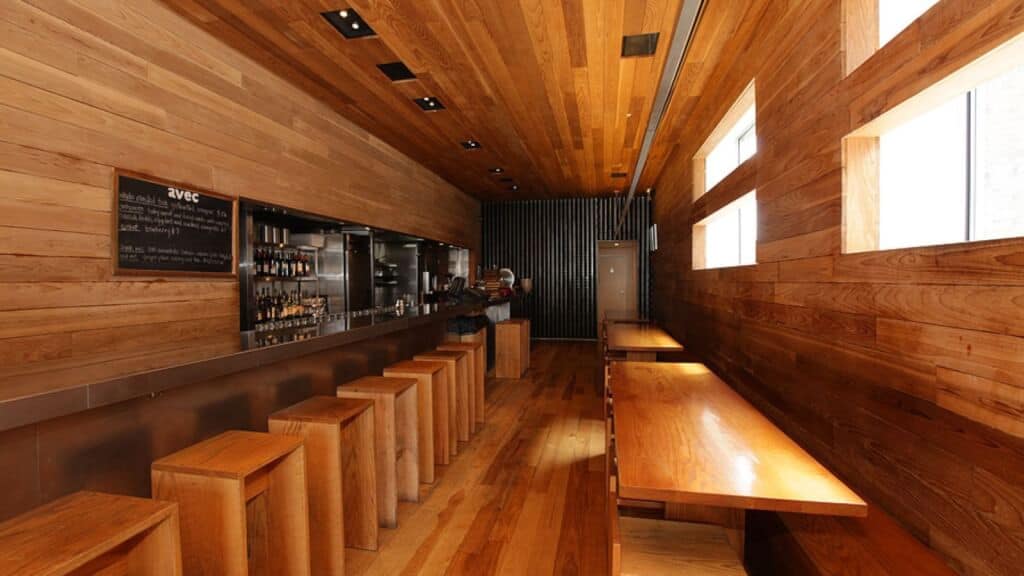 Photo Courtesy of Avec
#5. Avec
Chef Paul Kahan, restaurateur Donnie Madia, and wine steward Eduard Seitan come together in this Mediterranean and Midwestern shared-plate restaurant to give the public a taste of magic. While originally conceived as a wine bar, the restaurant quickly broadened its prospects. Wine still remains the backbone of this unique restaurant while appealing to every sense of the human experience.
Phone: (312) 377-2002 / Address: 615 W Randolph Street Chicago, IL 60661
---