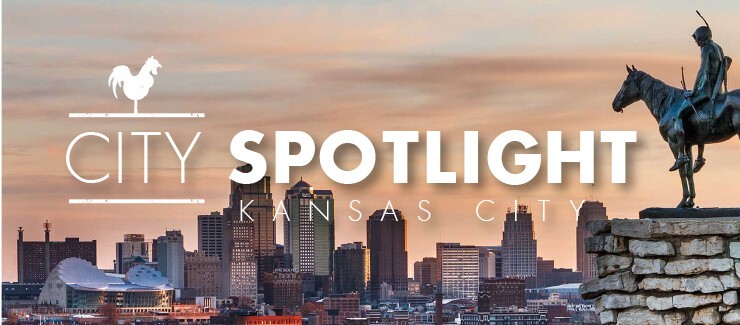 Have you heard the latest dirt on farm-to-table food? The Missouri Department of Agriculture asserts that the it is home to more than 100,000 farms, covering two-thirds of the state's total land acreage and supporting many of the state's top agricultural commodities including soybeans, corn, cattle and calves, hogs, and turkeys.
Kansas City is working hard to promote local farmers and seasonal ingredients! Food can be a beautifully unifying force, and this stands true for the foodies and farmers of KC. If you are seeking some of the best Farm to Table restaurants in the city, Farm Star Living has just the picks for you!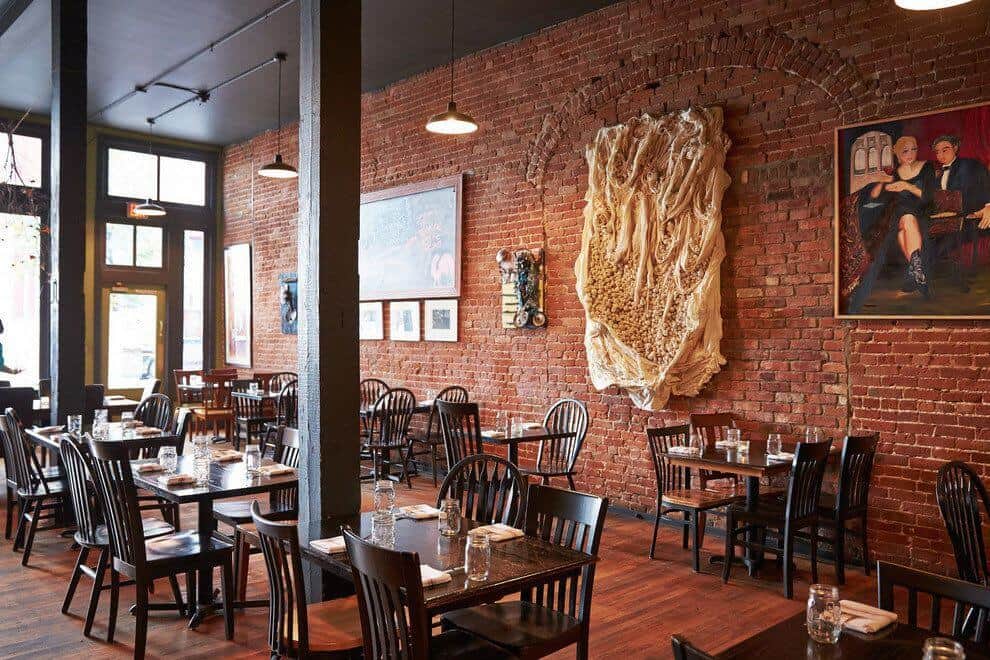 Courtesy of The Farm House
#1. The Farm House
The Farmhouse is a true farm-to-table & tip-to-tail restaurant serving comfortable, homestyle meals using the best ingredients sourced from a variety of local farmers. The menu features classic but creative comfort foods including sandwiches like Pork Confit, salads with farm fresh greens, assorted local cheeses and locally-raised grass-fed hangar steak. The menu changes often to reflect the seasons and ensures The Farmhouse uses only what's best and fresh-picked from the farms. Serving lunch, dinner and weekend brunch, The Farmhouse also has delightful Happy Hour specials and enticing cocktails.
Phone: (816) 569-6032 / Address: 300 Delaware St. Kansas City, MO 64105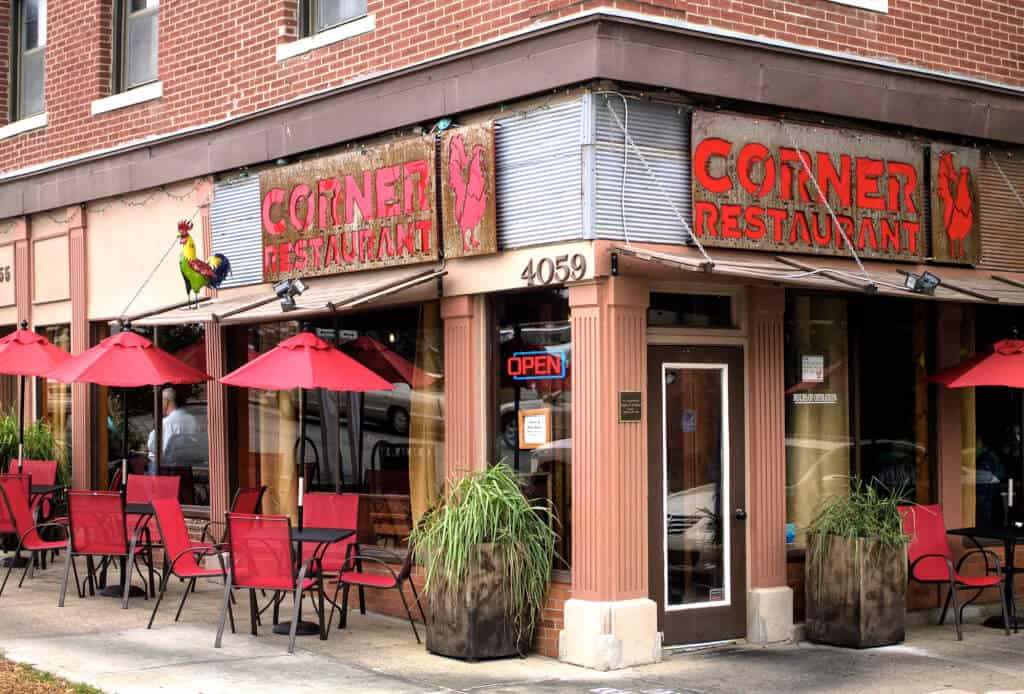 Courtesy of The Corner Restaurant
#2. The Corner Restaurant
The Corner Restaurant is a locally owned, neighborhood eatery, offering brunch 7 days a week! They have built relationships with local farms, utilizing local produce and meats whenever possible. It is important to them to stick to seasonal menus so customers only get the most fresh ingredients possible!
Phone: (816) 931-4401 / Address: 4059 Broadway Kansas City, MO 64111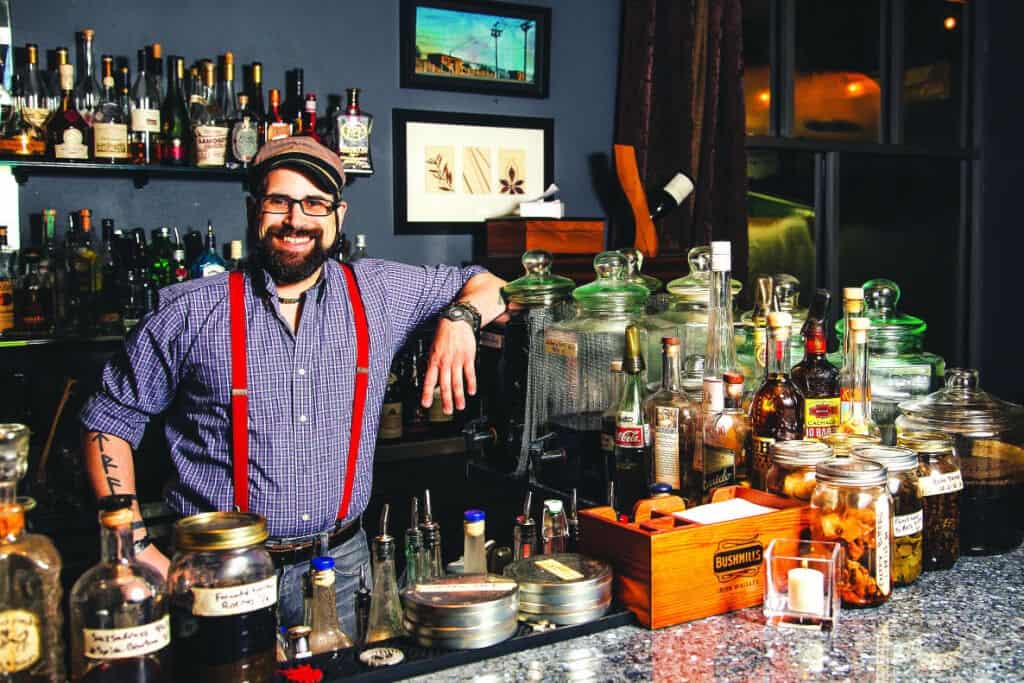 Courtesy of Justus Drugstore
#3. Justus Drugstore
Justus Drugstore believes real food raised with painstaking care by local small farm producers, prepared lovingly by skilled artisans served in an ambient beautiful space is an experience everyone should enjoy. One of the restaurant's mottos is simply: If we can't make it from scratch, we won't serve it. Plenty, indeed, is made in-house from pickled vegetables to cured meats (including bacon), sausages and pastas. The wine list is extensive, and the menu includes pairing suggestions for curious diners. The cuisine takes care to make use of all parts of farm-sourced ingredients, showcasing a nose-to-tail method with inclusions of pork sweetbreads, chicken livers, and marrow.
Phone: (816) 532-2300 / Address: 106 West Main St. Smithville, MO 64089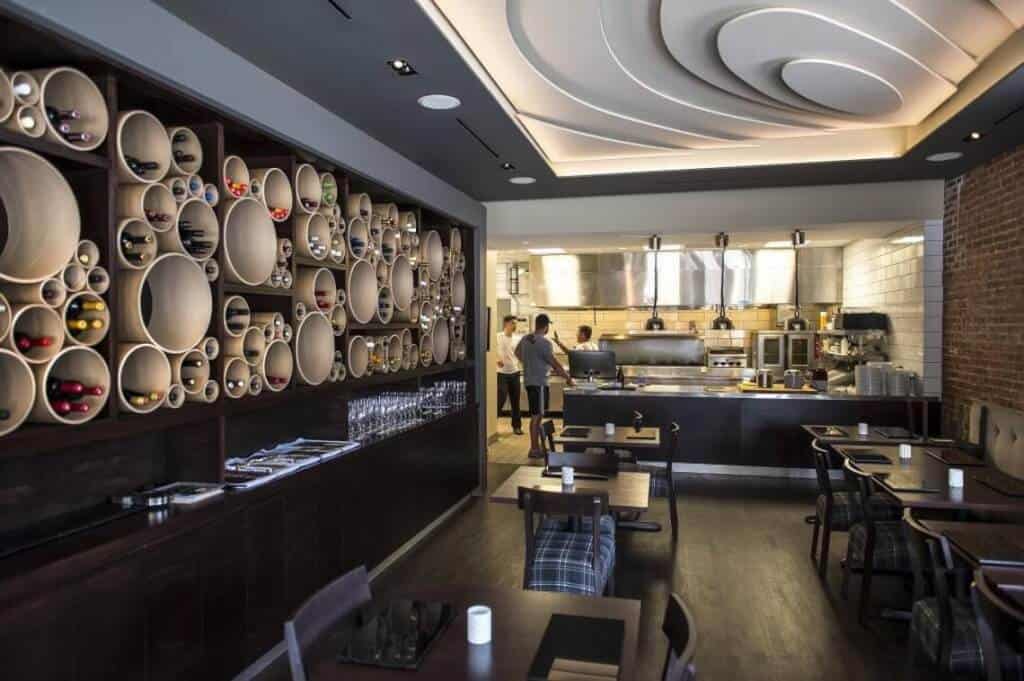 Courtesy of Bluestem Restaurant
#4. Bluestem Restaurant
Open since 2004, bluestem has become one of Kansas City's most cherished dining spots. The Progressive American cuisine showcases the best of Kansas City and the Midwest with seasonal selections and ingredients sourced from a bounty of local farms and producers. The menus are ever-changing and the beverage program showcases seasonal handcrafted cocktails, local beers, and a diverse wine selection. Guests can enjoy a casual night out in the lounge, a formal and romantic evening in the dining room, and bluestem also offers a traditional Sunday brunch.
Phone: (816) 561-4321 / Address: 900 Westport Rd. Kansas City, MO 64111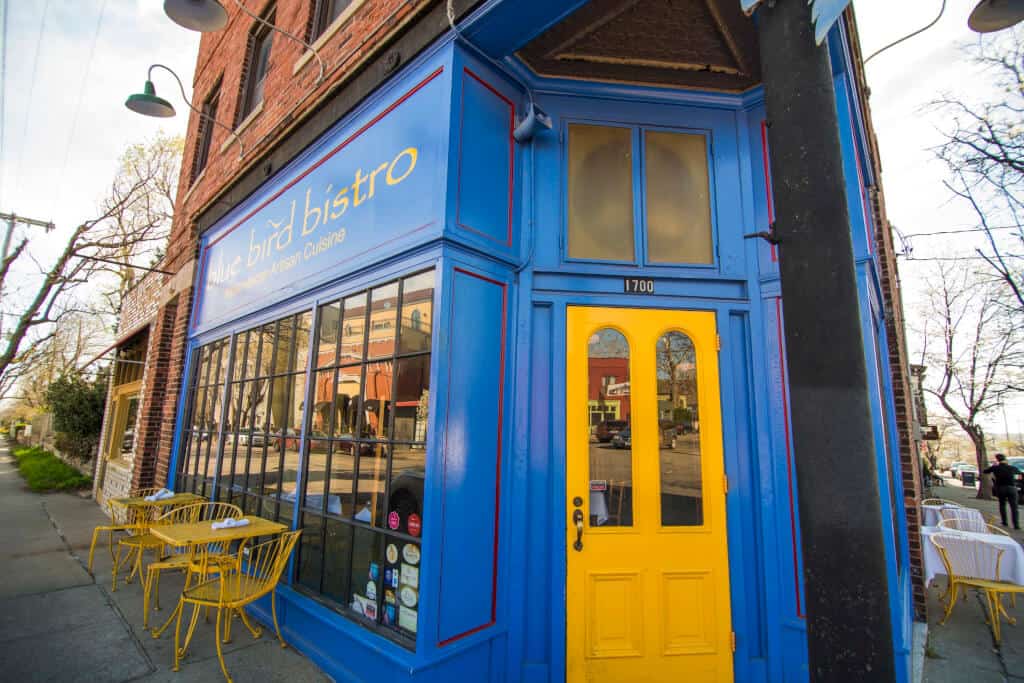 Courtesy of Blue Bird Bistro
#5. Blue Bird Bistro
Blue Bird has crafted their menu with produce and meat from local, organic, all-natural family farms for about 12 years. They have built a strong network with local farmers and are one of our favorite go-to spots for local eating. The atmosphere at Blue Bird is quaint, rustic and inviting and they offer breakfast, lunch and dinner.
Phone: (816) 221-7559 / Address: 1700 Summit Kansas City, MO 64108
---