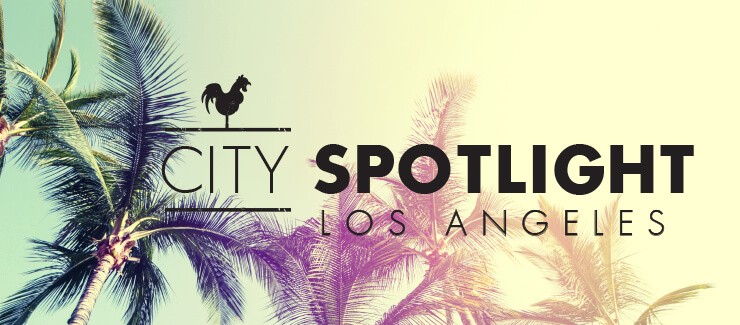 On the legendary Sunset Boulevard, you'll find a neighborhood restaurant that promotes healthy, smarter choices even in the hustle and bustle of L.A. life. Forage wants to "rediscover a sustainable and healthy love affair with food that is simple, real and good to eat." Family-owned and operated, they use produce from farmers they've known for years to help in the effort of making conscious, delicious food choices.
Phone: 323.663.6885 / 3823 W Sunset Blvd, Los Angeles, CA 90026-1529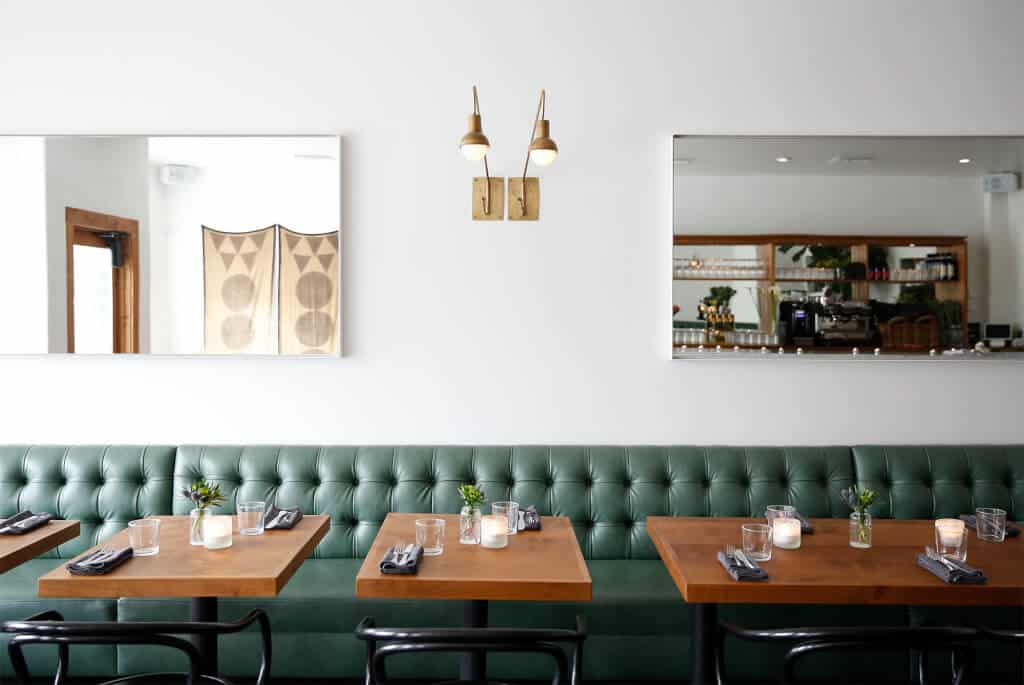 #2.Ostrich Farm Phone:213.537.0657 / 1525 W. Sunset Blvd Los Angeles, CA 90026
Ostrich Farm is an intimate, 50-seat restaurant in Echo Park, run by husband and wife Jaime Turrey and Brooke Fruchtman. Much of the restaurant's classic American heritage fare is cooked over a wood-fired grill and is often locally sourced, including some produce from the restaurant's own garden. Craft beer, a balanced wine list, and handcrafted cocktails complement the menu.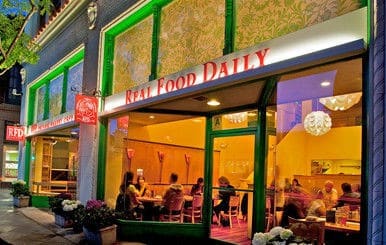 Real Food Daily is Southern California's premier organic plant-based restaurant, serving a quality, authentic, creative, and nutritionally balanced menu. Since 1993, RFD has been a cherished destination where community happens around education, connection and hospitality, over delicious, accessible food that's real.
Phone:
(
310) 289-9910 / Address: 414 N. La Cienega Blvd., Los Angeles, CA 90048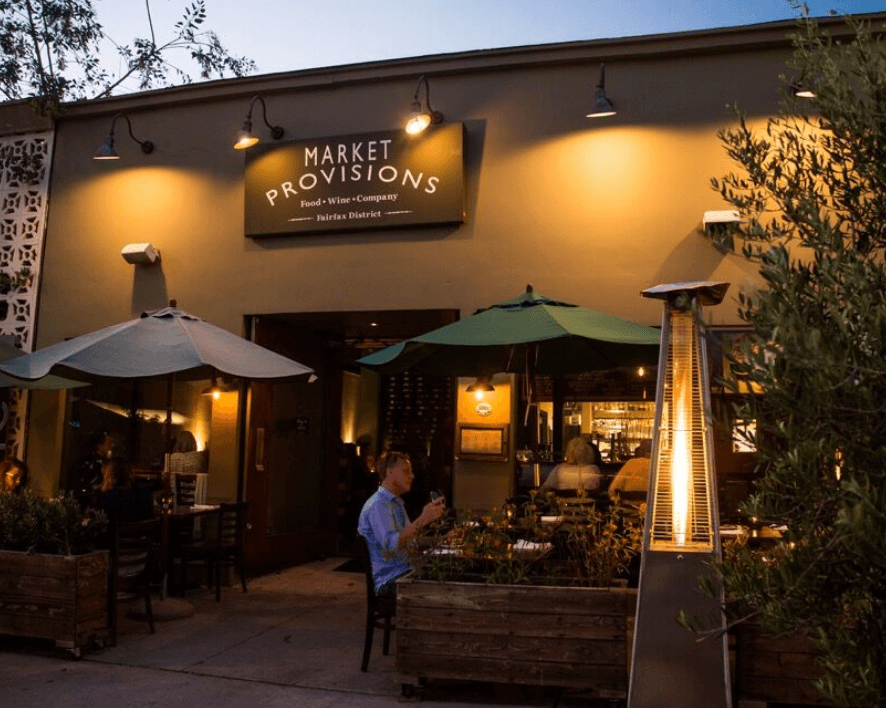 Formerly known as Cook's County, this LA restaurant brings a market-inspired menu featuring raw bar selections, cheese and charcuterie, hearty salads, veggie sides and sophisticated but familiar entrйe selections to a relaxed, comfortable but chic setting in the Fairfax District. Market Provision's wine list is accessibly priced and features global and eclectic selections, and every bottle is available by the glass as well. The space and service is comfortable, relaxed and convivial. It's a neighborhood go-to, catering to diners who want a delicious bite on their way home from work or a "splurgy" feast to share with a tableful of friends and family. The restaurant's centerpiece – a U-shaped bar gives diners a sweet peek into the warm, lively, open kitchen.
Phone: (323) 653-8009 / Address: 8009 Beverly Boulevard, Los Angeles, CA 90048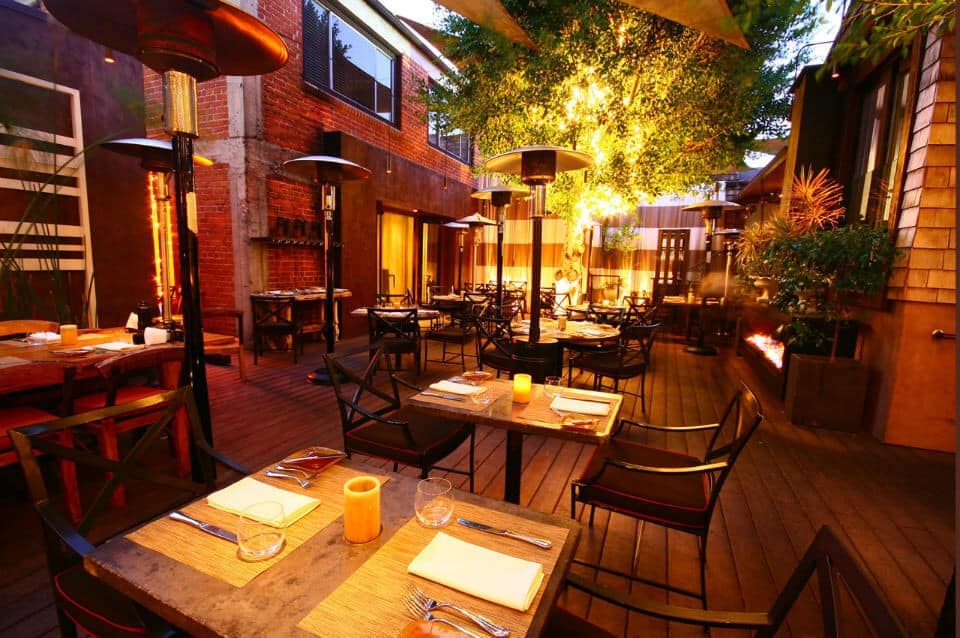 At Wilshire, the menu has been developed by acclaimed Chef Brendan Collins around local, organic, and seasonal ingredients, taking advantage of our uniquely rich and diverse farmer's markets. Dishes originate from a fusion of American and International influences, presented in a simple and accessible style. Enjoy sophisticated and excellent food in a beautiful but casual atmosphere. Wilshire is a neighborhood restaurant. The staff prides themselves on friendly and attentive service and look forward to welcoming you for lunch, Sunday brunch, dinner or happy hour!
Phone: 310.586.1707 / Address: 2454 Wilshire Blvd. Santa Monica, CA 90403
---