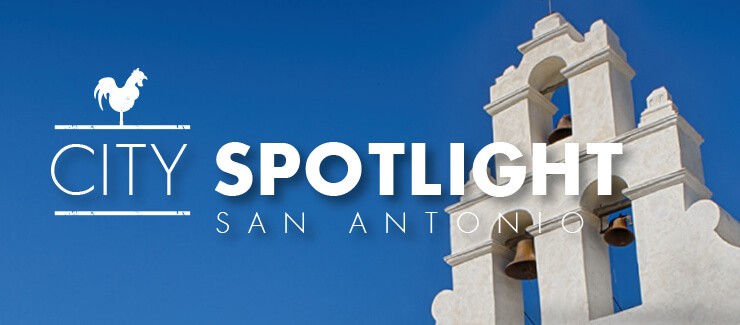 Everything is bigger in Texas – this is true if you have a Texas size appetite! San Antonio is located in The Lone Star State, home to a melting pot of culinary comforts.
Over the past few years especially, San Antonio has seen tremendous growth in the area of agriculture and organic farming. It contains some of the country's most fertile land for growing crops. Due to this growth, gardeners and farmers are able to sell and produce on much larger scales, giving access to chefs and restaurants all around the city. San Antonio's chefs are finding innovative ways to display this abundance of local, fresh ingredients! We have picked some of the best for you to visit!
#1. Cured At Pearl
This restaurant, located in a renovated historical building, embodies the perfect blend of a contemporary and authentic atmosphere. Chef Steve Mchaugh makes use of the purest regional ingredients, curating a menu where there is a little something for everyone. Check out these delicious handmade farm to table dishes!
Phone: 210-481-8776 / Address: 306 Pearl Parkway, Suite 101 San Antonio, Texas 78215
#2. Grayze
Grayze on Grayson believes in serving their customers only the most fresh, locally source, high quality ingredients. Chef Pedro has made sure to leave no one out on this menu here you will find vegetarian, gluten free and vegan farm to table dishes. This family oriented, and dog friendly, restaurant has an approachable menu with affordable prices that sets it apart. Grazye also offers Happy Hour Drinks, Tuesday-Friday 4-6pm!
Phone: 210-481-8776 / Address: 521 E. Grayson St. San Antonio, TX 78215
This restaurant is one of a kind. Gwendolyn's is dedicated to only sourcing from the local community and passionate about cooking food the old school way. Dating back to the industrial revolution - approximately 1850, this was the last time food was honest. There are no blenders, mixers, choppers, ice cream machines, deep-fryers, burr sticks, nor anything else with a motor - nothing with a plug. Although this isn't easy for head Chef Michael Sohocki, he and his crew are dedicated to the philosophy and bringing their customers only the best.
Phone: 210-22-1849 / Address: 152 E. Pecan #100 San Antonio, TX 78205
#4. Supper
This American Eatery is located in the beautiful Hotel Emma, on the bank of the San Antonio River. The farm to table restaurant is straightforward, creative, and guided by flavor. Their menu is a vegetarian's dream, but each dish is so flavorful you don't miss the meat. Although the menu is very vegetable oriented they offer an array of meat and protein dishes to die for. Chef John Brand is inspired by what's in season, and what feels good in the center of a table shared by friends.
Phone: 210-448-8351 / Address: 136 E. Grayson San Antonio, TX 78215
#5. The Cove
Locally owned & operated by Lisa Asvestas and her husband, Sam Asvestas, The Cove reflects their philosophy of providing sustainable, local & organic food. Plus there's a fun atmosphere with live music! Lisa & Sam believe in serving the community and supporting each other, which is why they're committed to locally sourced food and ingredients.
Phone: (210) 227-2683 / Address: 606 W Cypress St San Antonio, TX 78212
---