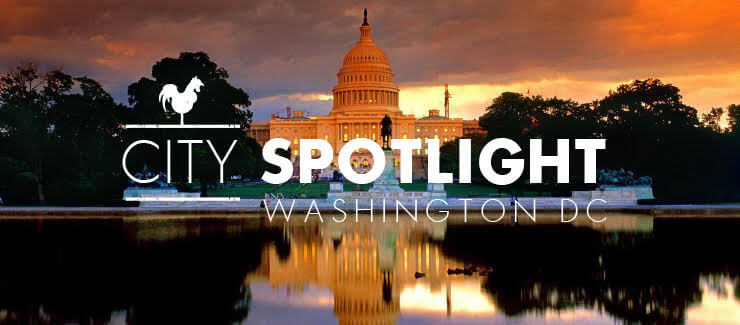 Although you may have numerous excuses to visit D.C. – history, culture, government, and art, we find that the food scene alone is definitely worth a visit!
Not only has the city been growing, but the chefs are expanding their own horizons through innovation and forward-thinking food concepts. Plus, D.C. has a unique advantage as it is a melting pot of international cuisines. So, if you have yet to pay a visit to the country's capital, let us be your guide to some of their sensational restaurants full of freshly sourced food.
Photo courtesy of Beuchert's Saloon
#1. Beuchert's Saloon
The historic Beuchert's Saloon on Capitol Hill doesn't just own the table, it owns the farm, too! Finding the majority of ingredients at its own East Oaks Organics Farm in Maryland, Beuchert's serves the local-minded masses through what they call a "farm American" dining experience. Its narrow passageways and old charm hint at the restaurant's past as a speakeasy during Prohibition! Come visit this neighborhood restaurant and bar for a historically rich experience.
Phone: (202) 822-8783 / Address: 623 Pennsylvania Ave SE Washington, DC 20003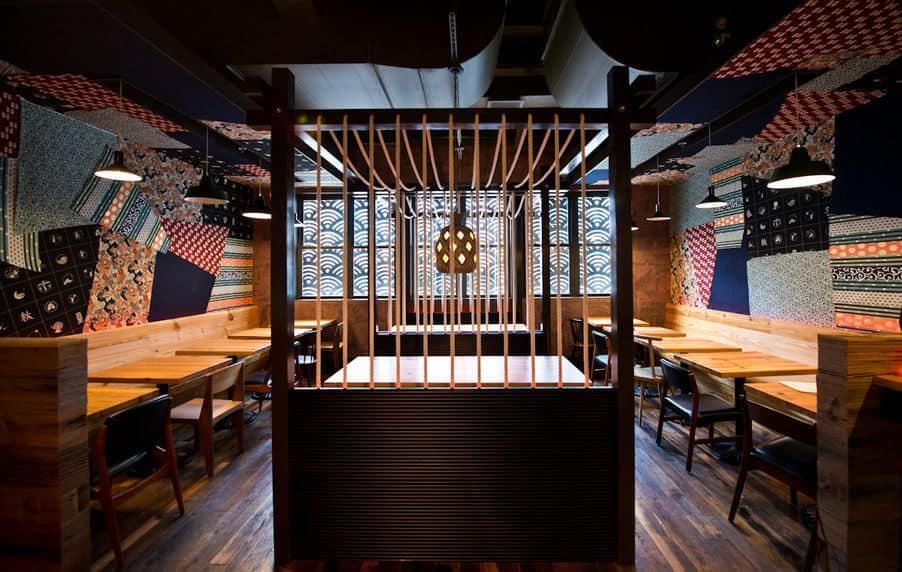 Photo courtesy of Daikaya
#2. Daikaya Ramen
Daikaya Ramen is a one-of-a-kind restaurant located in our nation's capital. It is divided into two separate restaurant spaces, the ramen shop on the first floor and izakaya on the second. The ramen shop serves Sapporo style ramen. Just like in Japan, it's a fast paced place where diners can come in for a quick, satisfying bowl with a draft beer or cup of sake. Izakaya is a type of restaurant that serves Japanese comfort food to accompany a wide range of drinks. Dining is all-purpose, perfect for after work, before a night out, as a full supper, or for a late bite with friends! The cuisine is freestyle and adaptive in nature and each izakaya in Japan puts its own touch to their menu items. In this spirit, they put their own twist on dishes and drinks while embracing their role as an izakaya in DC.
Phone: (202) 589-1600 / Address: 705 6th St NW Washington, DC 20001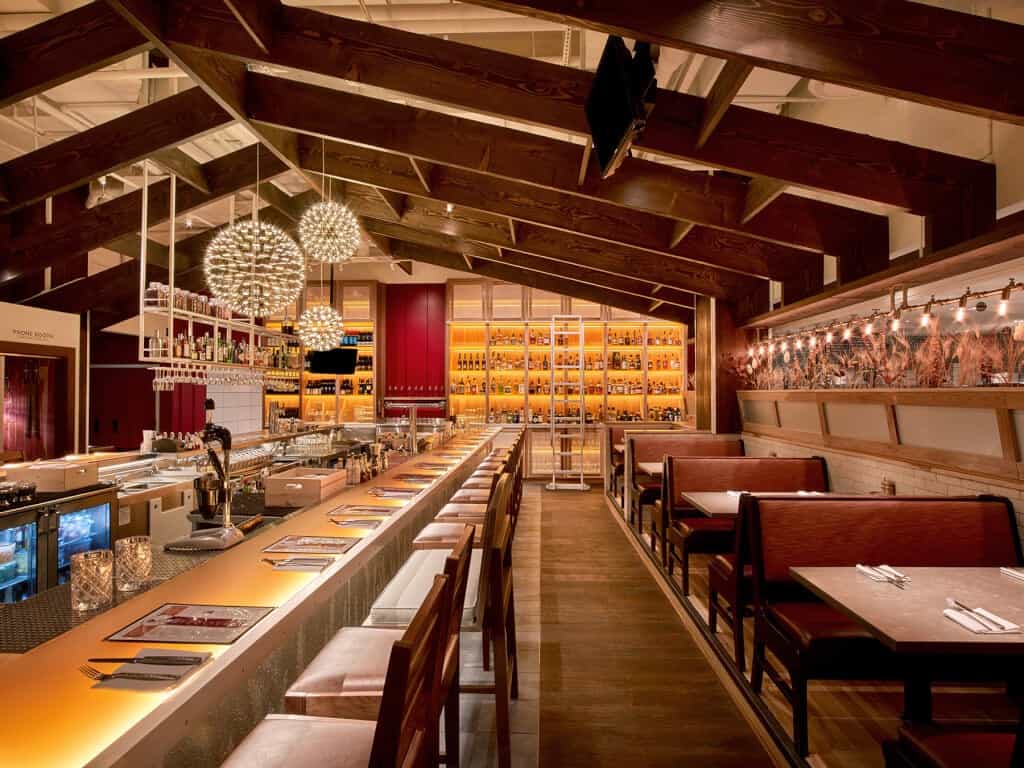 Photo courtesy of Founding Farmers
#3. Founding Farmers
This modern, casual and eco-friendly farm-to-table favorite represents a combination of ideas: celebrating the land and the American family farmer and acknowledging the country's founding fathers, many of whom owned and farmed lands surrounding the city. It is a place where sustainably farmed and harvested American foods are brought to delighted diners. In fact, a collective of American family farmers owns the restaurant.
Phone: (202) 822-8783 / Address: 1924 Pennsylvania Ave NW, Washington, DC 20006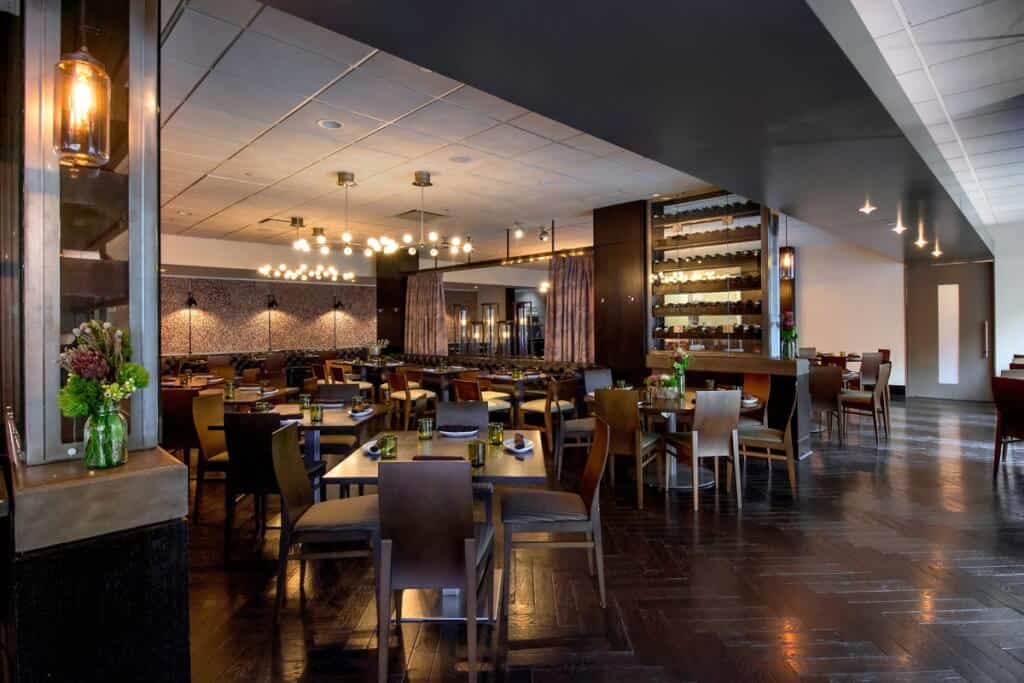 Photo courtesy of Art and Soul
#4. Art and Soul
Just steps away from the US Capitol, Art and Soul blends an atmosphere of relaxed elegance and true southern hospitality Beginning with simple, honest ingredients from local farms, the menu boasts seasonal and regionally inspired dishes as well as true southern classics that pay tribute to the owner chef's southern roots. The restaurant also features a seasonal happy hour, with a menu inspired not only by the seasons but also the community and local, available ingredients.
Phone: (202) 393-7777 / Address: 415 New Jersey Ave., NW Washington, D.C. 20001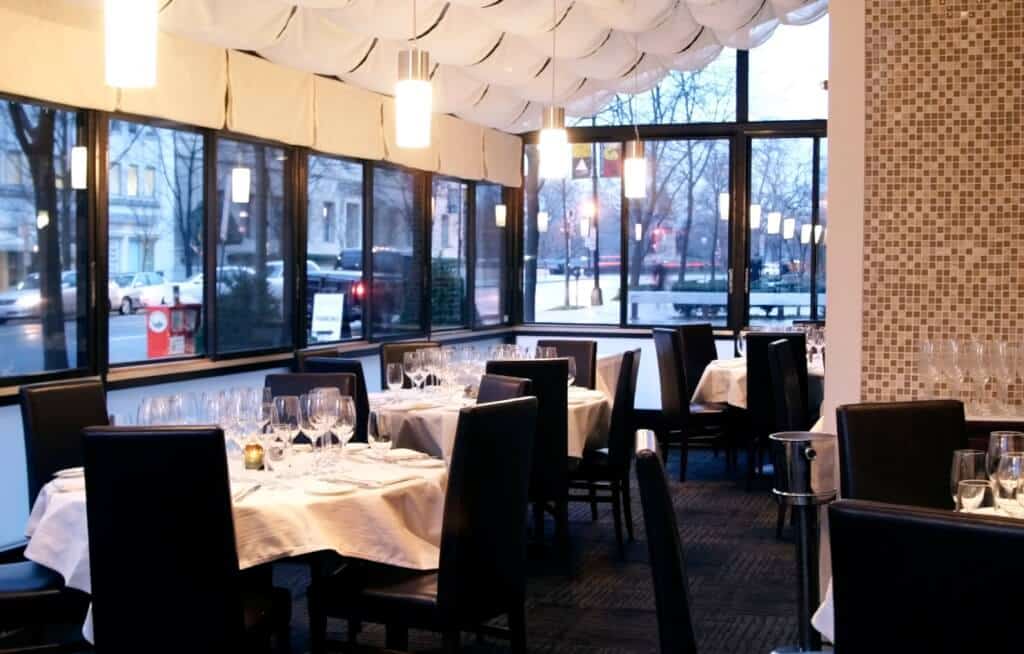 Photo courtesy of Equinox
#5. Equinox
The seasonally and regionally inspired menu combines local ingredients with classical Italian techniques. A passionate promoter of mid-Atlantic ingredients, Chef Todd Grey is also one of the frontrunners of the sustainable and seasonal food movement. The menu at Equinox is crafted in accordance with the earth's natural rhythms and reflects the chef's commitment to using community-sourced organic ingredients grown within 100 miles of the restaurant.
---