 The Fate Bell Cup
By
Justin Elliott
"This drink also now functions as something of a mission statement and a measuring stick for me. How can we constantly look to refine what [a cocktail] is and how we approach the idea of seasonality?"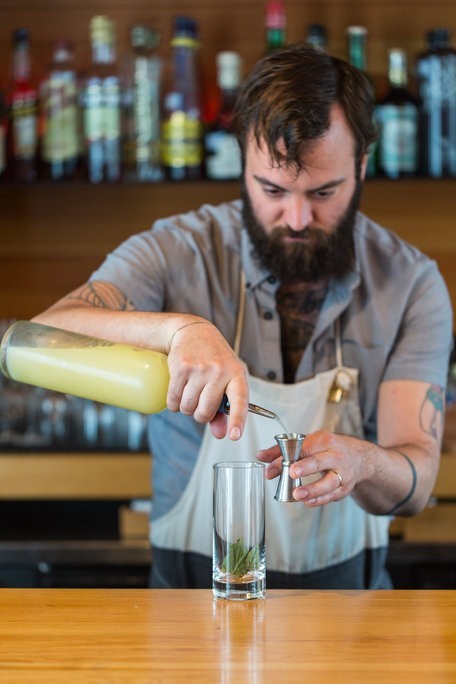 ---
Name: Justin Elliott
Bar: Qui, Austin, TX

Favorite Food?
I'm hopeless at singling things out as "favorites" so I can't tell you a favorite specific food. I will say, though, that the Vietnamese culinary tradition is easily my favorite. I'm not sure there's a more consistently "balanced" sensibility in any of the world's great cuisines. 

How many tattoos do you have? 
It depends on how you count them, I suppose, since some overlap into others. Somewhere between 9 and 11, I think.

Top thing on your bucket list?
One of these days I'm gonna get my band back together for a reunion show.

If you could have one super power?
Some kind of ability to manipulate the time-space continuum would be pretty handy, I imagine.
The Fate Bell Cup
Prep Time: 5 minutes
Yield: 1

Ingredients:
Preparation:
Fill Ginger Beer Build and serve on the rocks
Garnish with "Cucumber Maki", a rolled, thin slice of cucumber stuffed with seasonal, foraged herbs and flowers (recent inclusions have been oregano blossoms, fennel blossoms, sunflower petals, mint, mexican mint marigold, russian sage blossoms).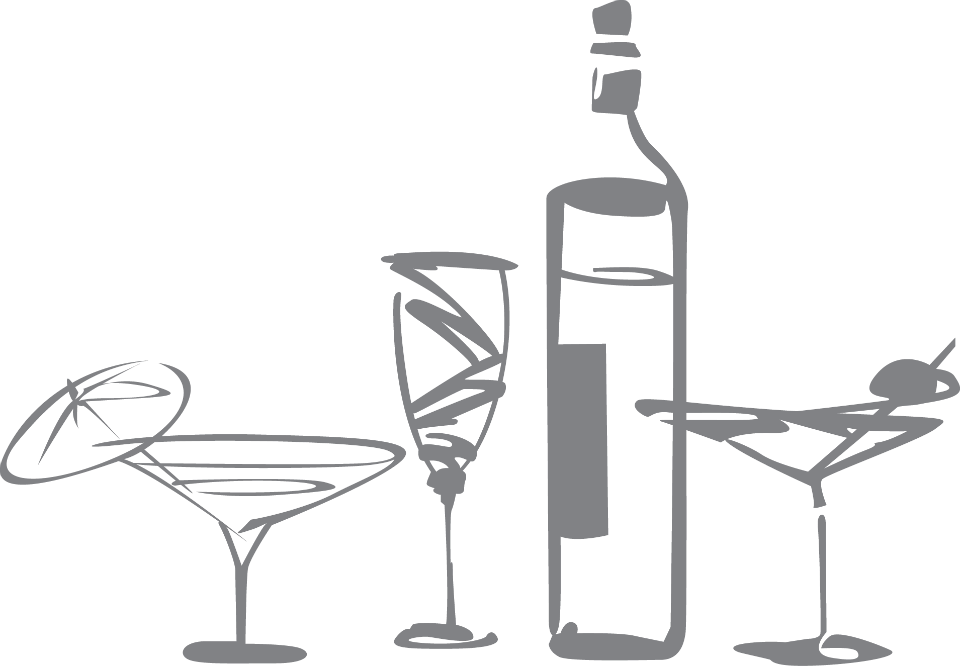 PRINTABLE VERSION
BIO
In the three years since he returned to his home state, Justin Elliott has become one of the most prominent, respected bartenders in Austin, TX. Having done turns behind the stick at Péché, Midnight Cowboy, as the general manager of The Volstead Lounge & Hotel Vegas compound and now for the last year as the head bartender at Qui.  

Elliott has consistently produced forward-thinking cocktail programs that have been recognized by Bon Appetit, Texas Monthly, Zagat, Southern Living Magazine, New York Daily News, Punch Drink, Star Chefs and many more. His time at Qui, especially, has been characterized by a desire to create menus that challenge cocktail bar convention while still drinking accessibly, playing with ideas of terroir and seasonality in a meaningful, engaging way, that, ideally, expands the reach of the kitchen's aesthetic hallmarks, rather than merely runs alongside them.

He lives in north Austin with his lovely wife, two dogs, an old, fat cat and several dusty guitars.
---