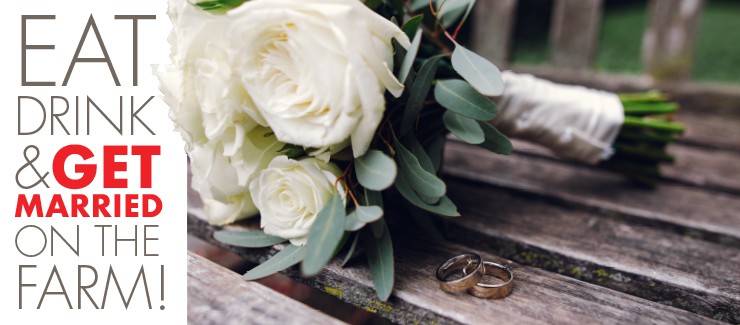 We hear wedding bells! Planning your wedding is such a beautiful and exciting time, but it can also be a bit stressful. So many details go into creating your perfect day and the venue is one of the biggest, most crucial pieces to the puzzle. We're here to help make planning your wedding day easier with these 10 gorgeous farms. These award-winning venues are sure to inspire and excite you for your special day!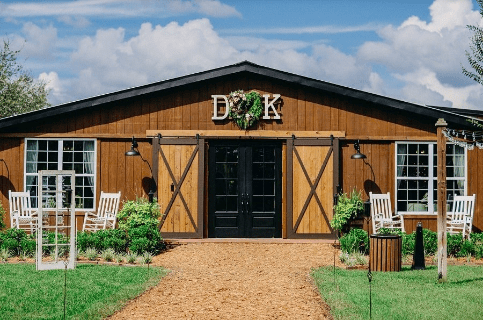 Photo Courtesy of Cross Creek Ranch
From an intimate ceremony to an elegant reception, each complete wedding package is designed especially for the individual bride. Cross Creek Ranch offers two unique venues to choose from. Against a backdrop of majestic oaks and ethereal Spanish Moss, the ambience of the Carriage House Stable venue blends timeless romance with just the right amount of chic for parties of up to 150 guests. The French Country Side venue has a lush natural setting of their beautiful butterfly garden and gorgeous wedding gazebo. For the party itself, there is a reception space that will reflect the bride's individual style and theme.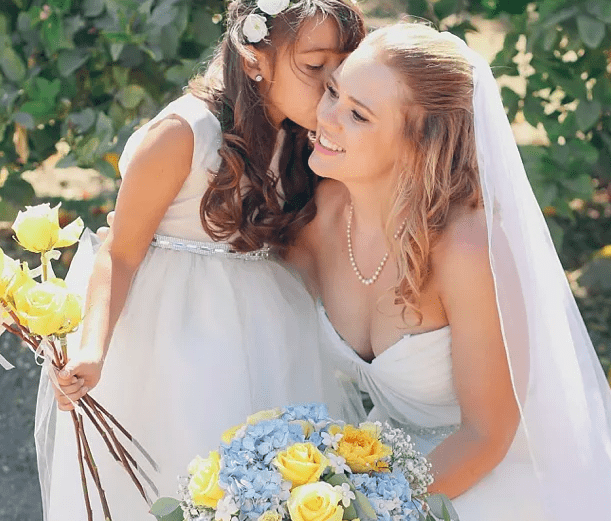 Photo Courtesy of Limoneira Ranch
Nestled in Ventura County's Heritage Valley, Limoneira Ranch is the perfect combination of rustic charm, California beauty, and farm-fresh cuisine. This unique wedding venue location is right in the middle of their operating agricultural ranches, where you are surrounded by citrus groves and all of the beauty of California. Book your favorite band, string the lights, and set the stage for the wedding your heart has always desired. Your guests will never forget dancing under the stars at your wedding celebration, amidst the lemon trees and groves. Gorgeous!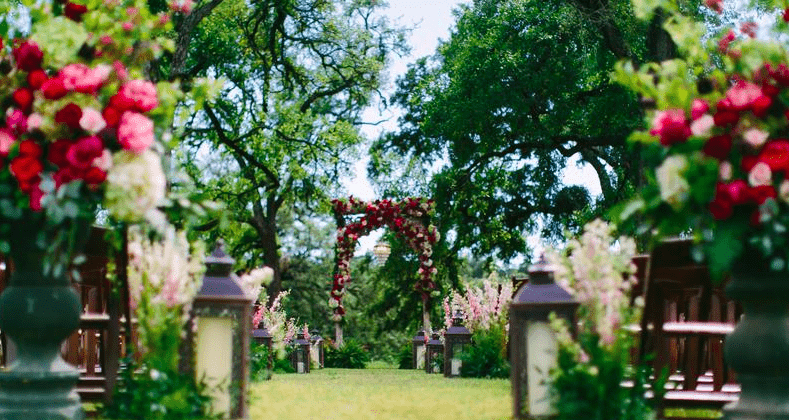 Photo Courtesy of Pecan Springs Ranch
Surrounded by stunning pecan and oak trees, Pecan Springs Ranch is the perfect venue for an outdoor wedding. It also features a creek, fresh springs and a pond. On site they have a 6000 sf climate-controlled building that includes a prep kitchen, a groom's area, and a glass back wall. This adds a nice touch as it opens up onto a 2000 sf terrace, bringing the outside "in". This setting truly highlights the natural beauty of Texas while giving you a luxurious and refined venue to host every aspect of your wedding day. It is casual, yet elegant, and Pecan Springs is the perfect outdoor wedding venue for couples in search of a unique location in the heart of Texas.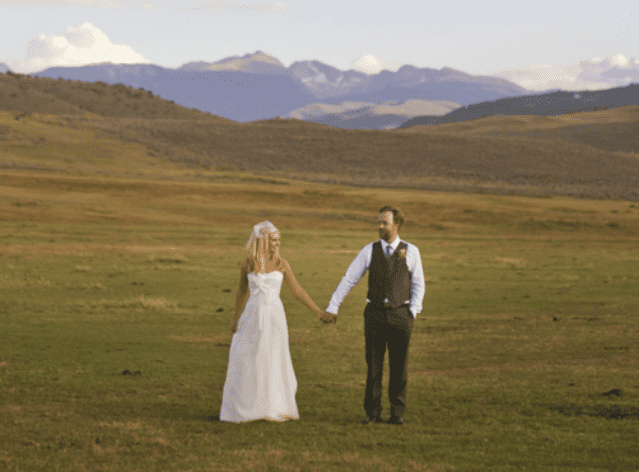 Photo Courtesy of 4 Eagle Ranch
4 Eagle Ranch is open year round and is one of Colorado's top wedding destinations. This ranch is like no other! Located just 25 minutes west of Vail, they can accommodate up to 550 people in their stunning venues. It's easy to understand why guests from all over the world attend 4 Eagle Ranch to tie the knot with their historic Nelson Cabin, magnificent Event Center, and wedding pavilion with breathtaking views of the Sawatch Mountain Range. Whether you plan on having a small, intimate gathering or plan to invite all of your friends and family, the staff at 4 Eagle Ranch promise to help your memorable day goes smoothly.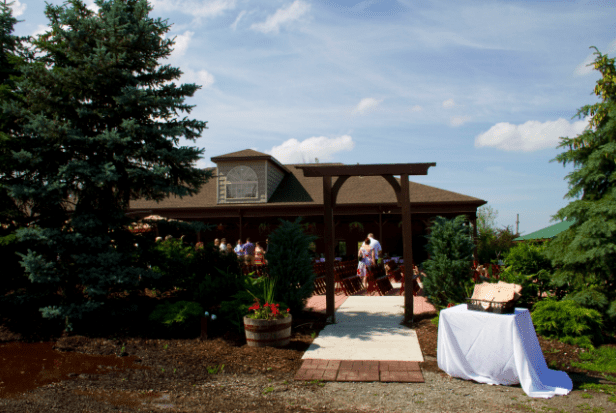 Photo Courtesy of Becker Farms
For those who would like to raise a glass to the idea, consider the possibilities of a wedding at Vizcarra Vineyards. Vizcarra Vineyards at Becker Farms is the perfect place for your wedding celebration. Symbolically satisfying vineyards gives your wedding a lush, immaculately groomed setting making you and your guests feel comfortable and at home. They have two patios with a beautiful view of the vineyard and the sunset, as well as two dramatic tuscan wine tasting bars. Vizcarra Vineyards can accommodate up to 250 of your closest friends and family, with full catering available on-site. The staff at Becker Farms will work with you to provide a customized menu comprised of ingredients sourced right fromn their farm and the surrounding areas that you and your guests will love.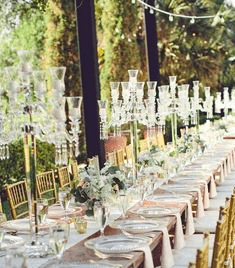 Photo Courtesy of Apple Hill Farm High Hill Ranch
High Hill Ranch Weddings in California are designed to eliminate stress, provide joy, and give you plenty of time to enjoy your event. Let this ranch create lasting memories by giving you all weekend to host your wedding venue! They offer a single location to enjoy all of your wedding venue needs from the rehearsal, to the ceremony, and on to the reception – with one amazing location you are able to save time and money. Venue includes use of both indoor and outdoor kitchens, an indoor bridal changing area, full-sized bathrooms, ice machines, seating for ceremony and reception for the entire weekend.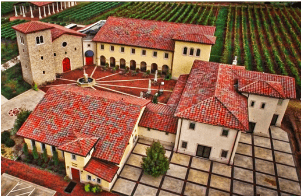 Photo Courtesy of Villa Bellezza
What could be more romantic than getting married at a vineyard? Villa Bellezza offers several stunning spaces for ceremonies and receptions. This beautiful venue was voted one of the "Best Wedding Venues in the U.S" by Bride's Magazine in 2015! Get married in their beautiful private courtyard or in the stunning vineyard. Villa Bellezza welcomes both large and small weddings events, so they definitely will have your party covered no matter the size.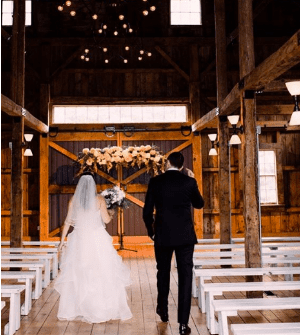 Photo Courtesy of The Barn at Flanagan Farm
If you're looking for the perfect destination for your special day, look no further than The Barn at Flanagan Farm. It is located in the heart of Maine and, with two magnificent barns set on sixty-six pastoral acres, Flanagan Farm is versatile and accommodating. This farm is designed to take advantage of Maine's four seasons, no matter the weather conditions. Echoes of the property's agrarian past are present and preserved in the brilliant restoration and renovation of the attached 19th-century barn, farmhouse, and unadulterated pasture. This Farm is sure to offer an unforgettable backdrop to host your event. If it is an intimate gathering, grandiose celebration, or somewhere in between, The Barn at Flanagan Farm has it all.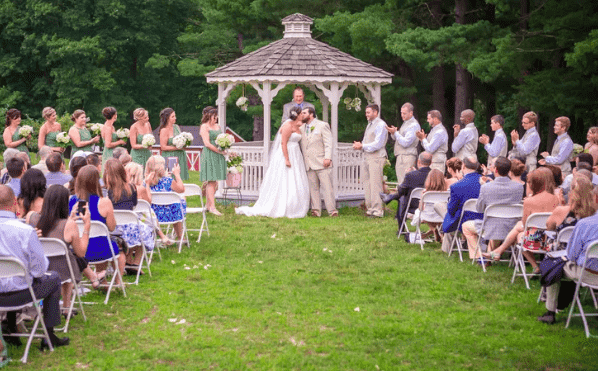 Photo Courtesy of Smolak Farm
Smolak Farm has a longstanding tradition of hosting beautiful and memorable events at their cherished wedding venue. The beautiful rolling hills of orchards and farmland span 125 acres and provide the perfect backdrop for the very special bonding of two people. At Smolak Farms they believe being connected to nature and all the beauty it holds is an incredible way to start a union of not just of two people, but of two families, and two lives. Ceremonies are held under a beautiful white pergola and decorated with delicate white clematis in their whimsical antique apple orchard. They even have an antique barn where cocktail hour is often hosted.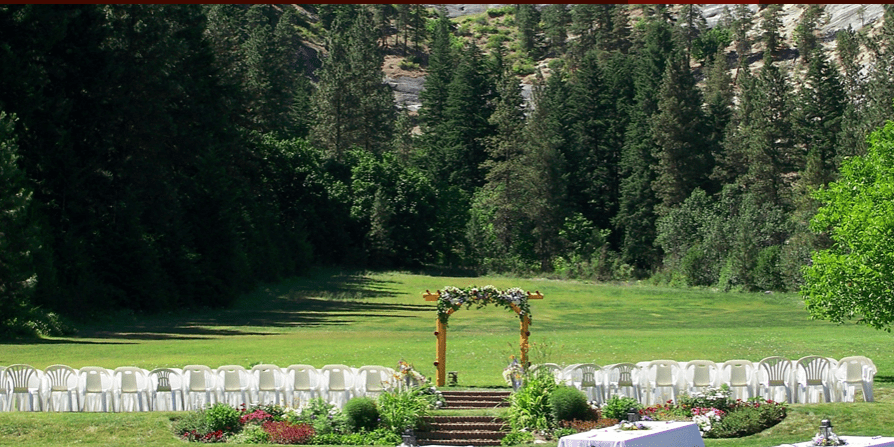 Photo Courtesy of Red Tail Canyon Farm
Red-Tail Canyon Farm is a quiet, secluded location for your special day just 2 miles from the Bavarian Village of Leavenworth. This private 120 acre country farm is filled with flowers, towering trees, and surrounded by a beautiful canyon is the perfect setting for an outdoor country wedding from 30 to 300 guests. There are several private spots with beautiful log arches among the pines or colorful flowerbeds where you can hold your ceremony. Your guests can feast on fresh fruits and vegetables or enjoy an excellent wedding buffet – all catering is home-cooked and plentiful. A wedding consultant is available on staff to help you with your planning. At Red-Tail Canyon Farm they want to make your day as stress free and memorable as possible!
---