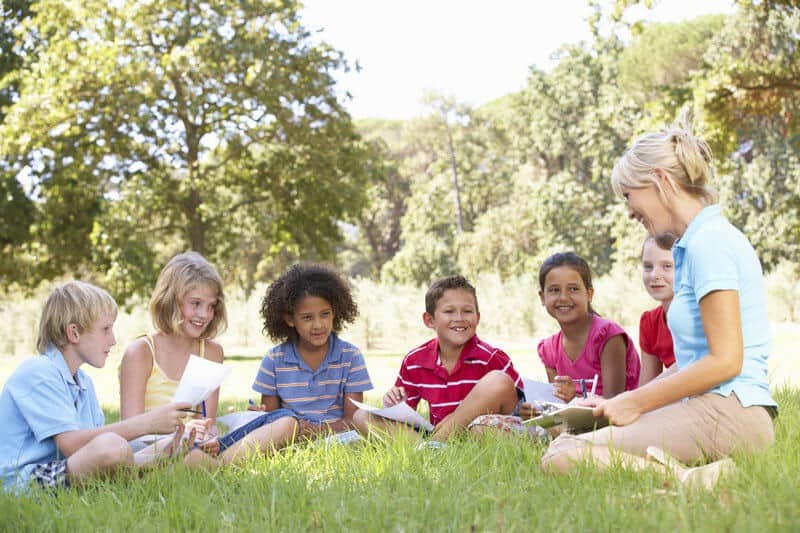 Math, science and history are all well-known, standard subjects that quickly come to mind when thinking about what children are taught in school. Just as important as these subjects, although not quite as commonly found in the curriculum, is education of food and nutrition. Agriculture is an important part of life, but many people don't really understand proper nutrition and where their food comes from.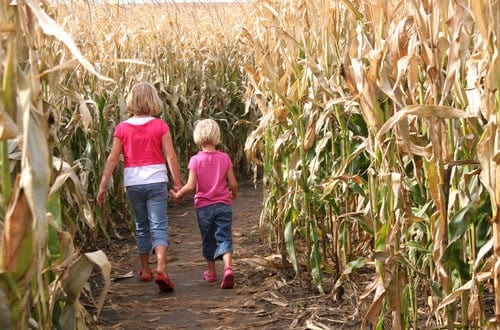 Farm Star Living and many farms around the country are here to change that, though! In fact, in an effort to help with this mission, many farms actually offer educational programs that connect kids to nature and food, and encourage healthy eating habits. So, in honor of National Farm to School month, we've found some of these amazing farms that truly inspire and lead the "farm to school" charge.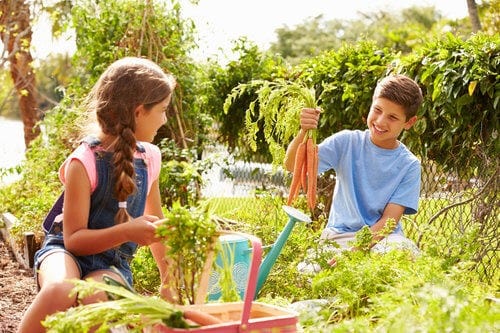 Carlton Farms, Rockmart, GA
Carlton Farms offers great farm-fun education for kids of all ages. They offer school field trip packages where kids are invited to bring a lunch and learn about the fascinating history of the farm and the food grown there. Kids can also go on hayride tours, feed cows, pet calves, goats, and miniature donkeys. And they can even get lost in a corn maze!
Seward Farms, Lucedale, MS
Seward Farms shows us just how important it is to experience life on the farm. As fewer kids are growing up surrounded by agriculture, it's important to teach them about plants and animals, and how they are grown for food. Seward Farms offers a program called, "Agriculture in the Classroom" to provide fun and educational activities that will help kids understand the process and importance of agriculture. After a day on this farm, children will have memories to last a lifetime and a newfound love for their environment!
VonThun Farms, Monmouth Junction, NJ
VonThun Farms offers an educational program called "Classroom in the Corn," where kids learn all about the lifecycle of corn. And this isn't just any ordinary program! They work in unique and fun activities, like corn mazes, hayrides and farm-animal education. Kids will also get hands-on learning about agriculture in VonThun's interactive barn. And they'll even get some lessons about the farm itself and the crops they grow!
Arcadia, Alexandria, VA
Acradia's Farm to School Program provides kids with hands-on, interactive opportunities to help connect them with their food and where it comes from. Kids can experience a scavenger hunt and become farmers, learning about soil, compost, and edible plant parts. They also work on everyday applicable skills, like critical thinking and cooperative learning. After a trip, students will be familiar with the fruits and vegetables growing in their area, making their future food choices healthier!
Back Home on the Farm, Harrisonburg, VA
Back Home on the Farm offers makes it one of their missions to provide kids with opportunities to learn about food and farming. They provide programs that touch on planting and growing, and baby animals, as well as animal and plant care, and more. They pride themselves on making learning about agriculture fun for kids, and even meet the Standard of Learning requirements needed for field trips!
Shelburne Farms, Shelburne, VT
At Shelburne Farms, education is a priority. That's why they offer some educational and fun classes for kids of all ages. Grind wheat, milk a cow, and harvest toppings to make a homemade pizza. Explore trees, plant life and tunnels in the forest. Visit your favorite farm animals, and even make your own sheep's wool bracelets. With so many things to learn, children are guaranteed to have a one-of-a-kind, educational experience at Shelburne Farms!
With school back in session, it's the perfect time to start thinking about how to incorporate food and nutrition education into children's days. A well-balanced nutrition is vital to brain and body development, so it's important to get them thinking about the food they eat, and where it comes from, early on. Luckily, there are tons of fun, educational farm programs out there to help provide the foundation for agricultural learning!
Which one of these farms would you like to send the kids to? Follow us on Facebook, Twitter, Instagram and Pinterest and share your thoughts with us!
See you on the farm!
---